Joined

Jun 9, 2006
Messages

508
Reaction score

10
Time to start thinking about your summer wardrobe, gentlemen...
Nice suit, although the hat leaves me cold...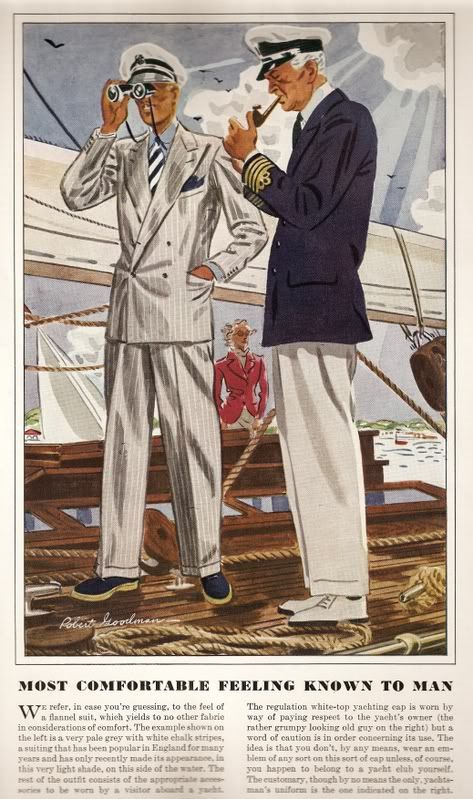 Like the pale grey suit
A more sporting look
I find this an interesting series of ensembles, even though they don't do much for me, particularly the dinghy/beach suits, the terry robe cut rather after the lines of a polo coat(?) and the green shirt.
I very much like the grey suit with the welted pockets - I'm slightly surprised that the caption doesn't draw attention to the fact that it is a 3 roll 2. I'm also surprised by how slim the lapel appears. Carnation is a nice touch!
I would look at this one more as social history than a useful source of sartorial tips, although I would happily wear the maroon blazer (and the white flannels, of course - just not with a tweed jacket!) Location is Newport Casino, by the way.
Again liking the light coloured suit - interesting that they draw attention to the fact that it has a plain back, which I would have rather taken for granted.
And some advertisements which particularly caught my eye: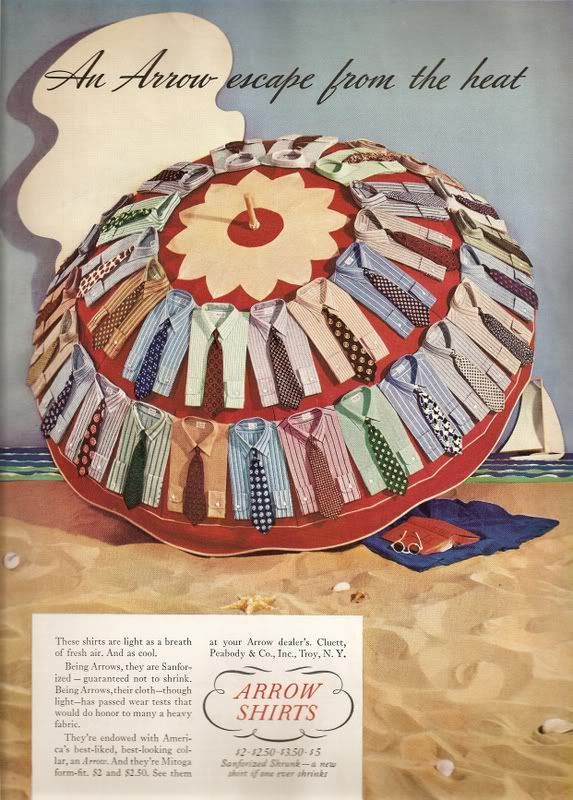 Interesting that about only three of the shirts are unimstakably double-cuffed. I would have expected a rather higher proportion.

Hope you enjoyed them.
[x-posted at AAAC and FL]