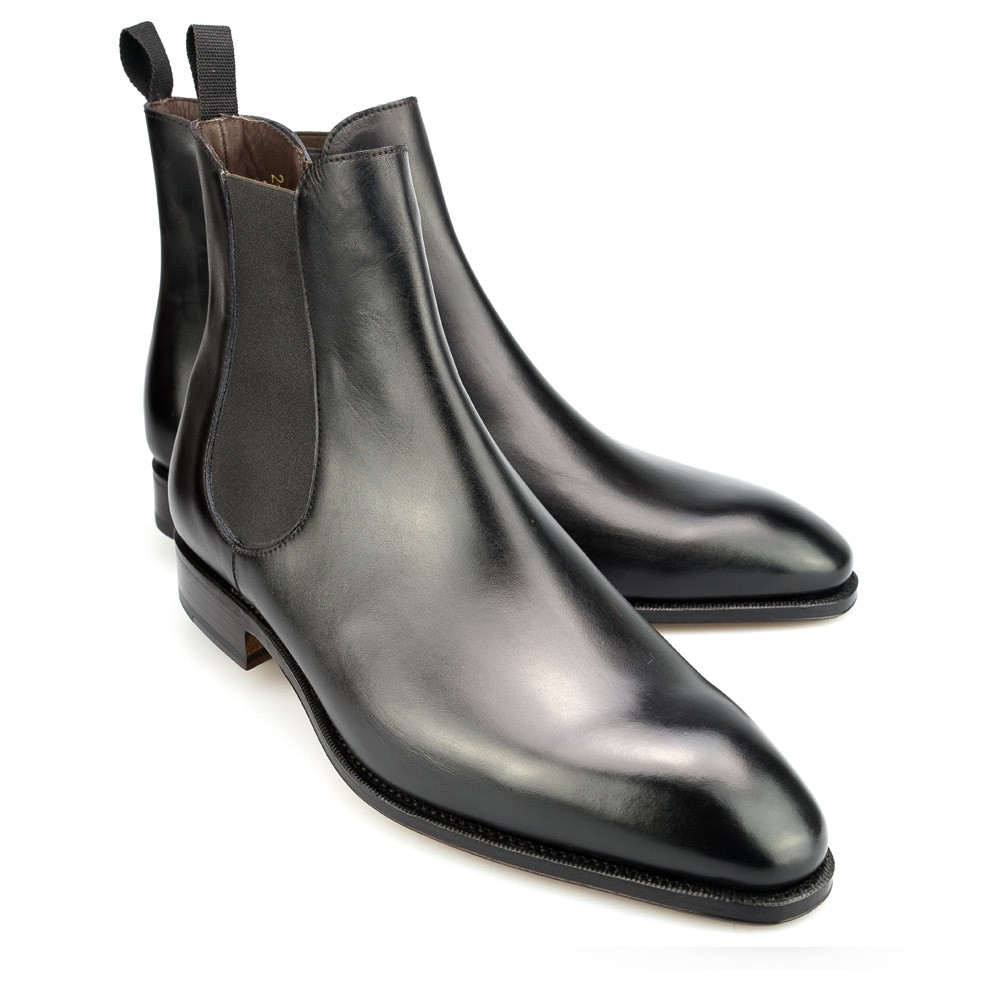 Carmina Chelsea Boot on the beautiful Simpson last in Black Box Calf leather. Size 7.5
I have had a a sleek topy added (by Willy's Shoe repair--the best!) to the soles from the beginning and these boots have literally been worn ONCE. They are exquisite.
With original shoe trees.
Original box included.
Retail for $530. For Sale
--> $299 shipped CONUS
(And you get the free topy...)