Joined

Mar 6, 2011
Messages

35
Reaction score

10
A relatively unworn pair of Barker Javrons of mine have a hole in the upper vamp: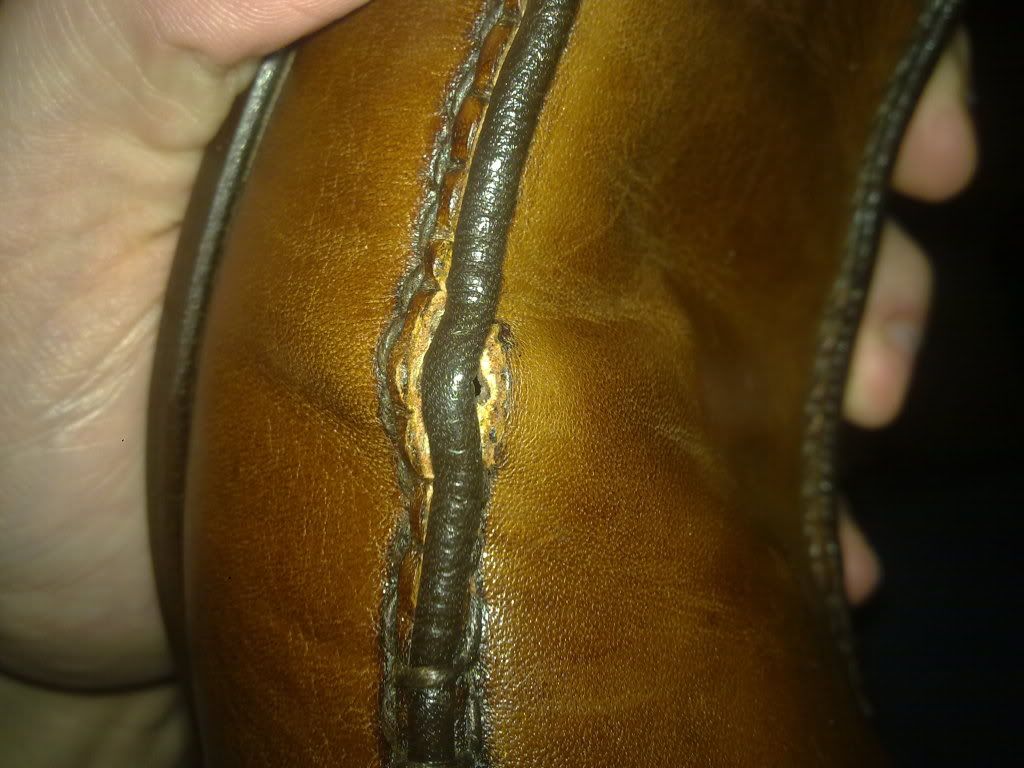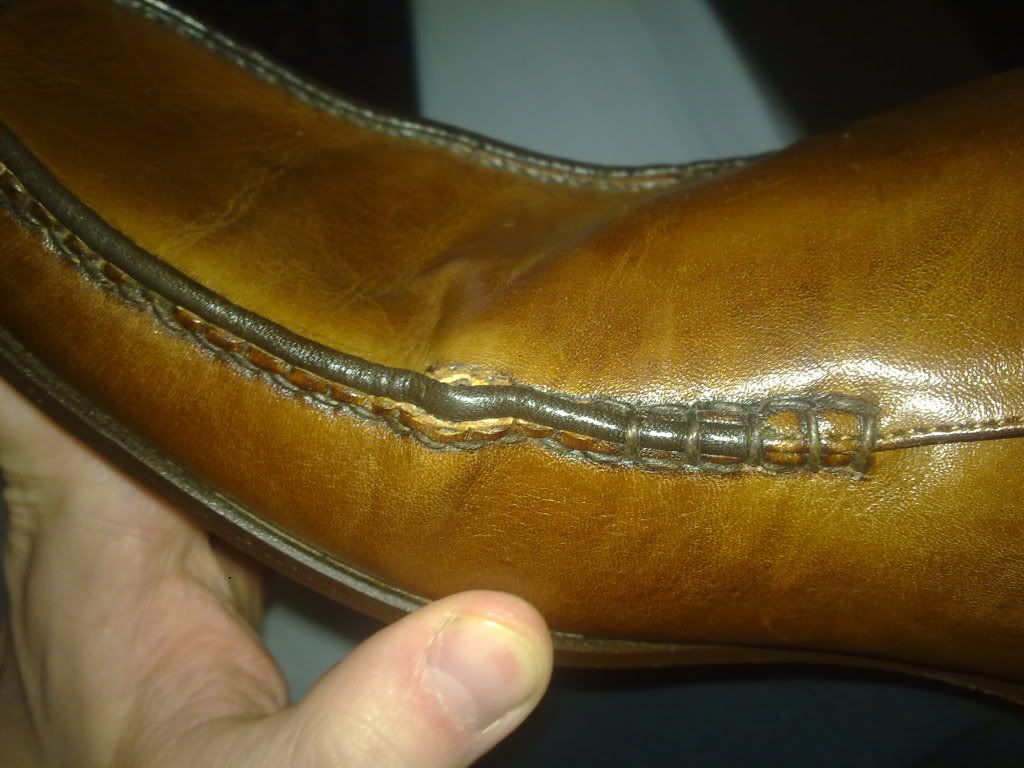 Barker themselves say they can't offer a "satisfactory" repair and returning them to the retailer isn't an option given how long ago they were purchased.
Not really sure what to do with them
1) Wear until the hole becomes unbearable?
2) Flog on ebay? Although I'd rather not sell faulty goods (I'd of course disclose the hole) and I can't imagine they'd fetch much
Can a cobbler hack together something do you lot reckon? There's a few decent ones about.