Joined

Mar 13, 2006
Messages

860
Reaction score

7
I got to tag along with the missus to Switzerland at the beginning of this month - my first ever visit to the country. I was able to travel considerably and saw Zurich, Bern, Luzern, Lausanne and parts of the Bernese Oberland. What a beautiful country!
I had no spending money for anything beyond cappuccinos so I did a lot of window shopping. Here are some excerpts:
Luzern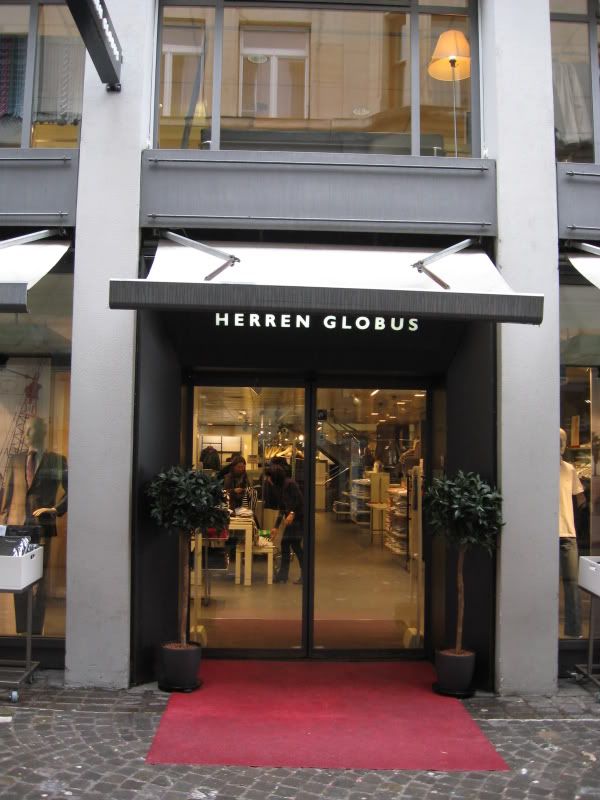 My first day travelling and just getting my Swiss sea legs under me. I don't know enough about Herren Globus for a detailed critique but it had some decent and some not so decent stuff.
Lausanne
Got to break out my rusty, mangled French and embarrass myself in this beautiful town.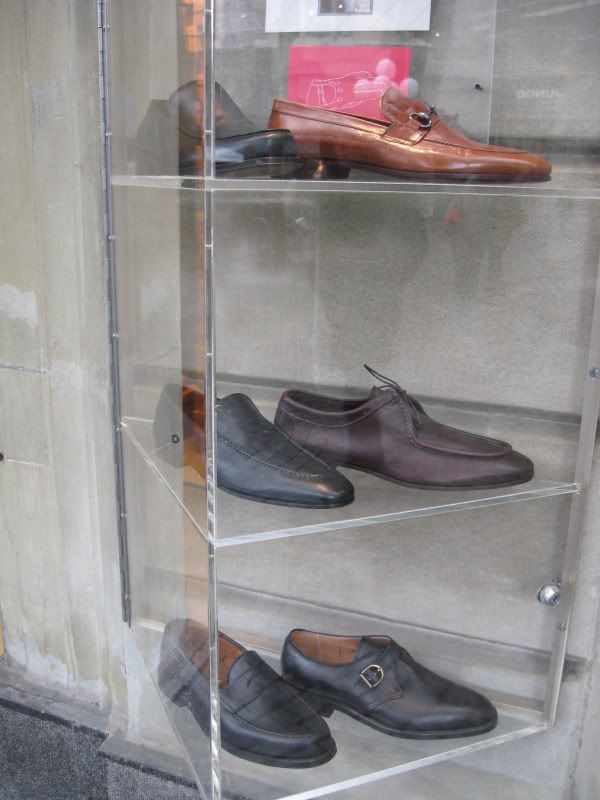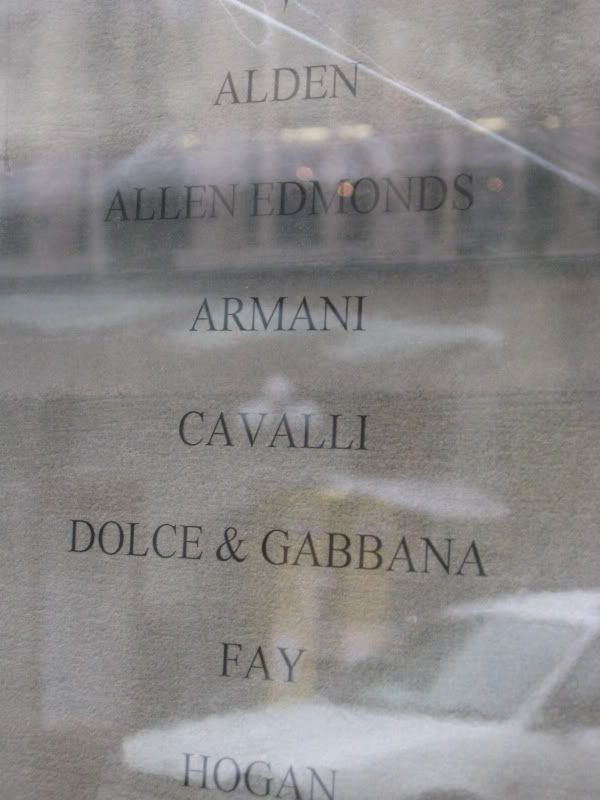 I passed these shoe displays on the Rue de Bourg and then walked back wondering why they look so familiar. Lookout, this place sells Alden, AE, AND Crockett and Jones!? They had a pretty decent selection of models. They even had the Cambridge model that we in the States can only get via the AE website. Super expensive prices. An indication - if I remember correctly they were selling the Cambridge for 689 swiss francs. They had a really cool pair of suede Alden blucher captoe boots. I asked about taking photos inside the store but the language barrier proved impossible. Either they thought I was asking for discount or to advertize their shop on SF and no to the photos.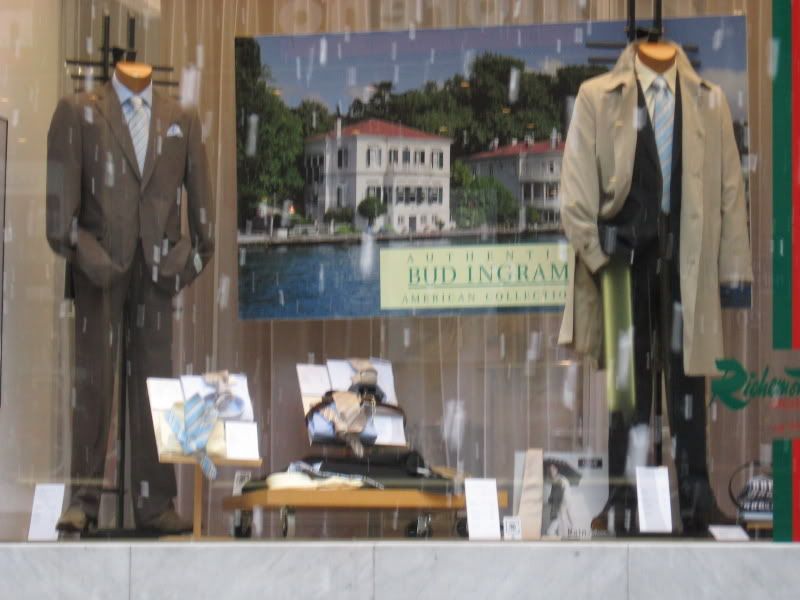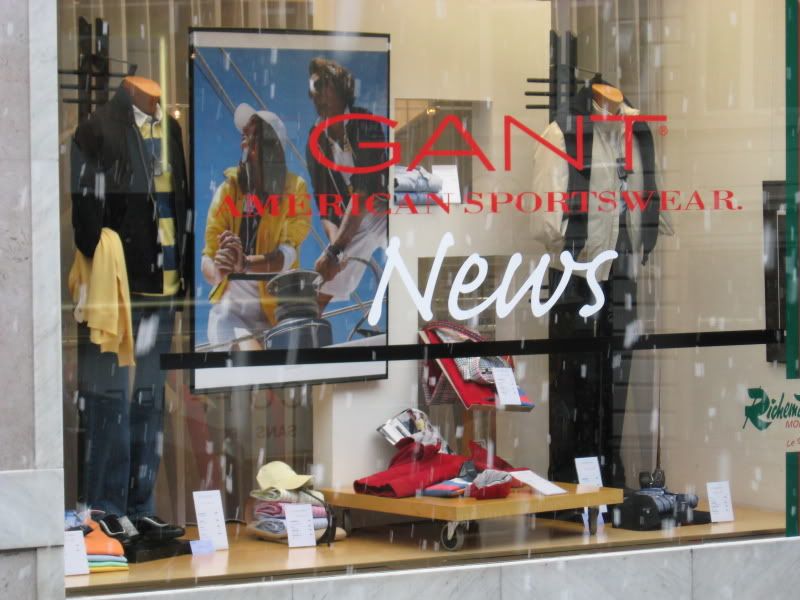 I thought this place had an interesting display of Americana style. It was snowing so that is where the glowing lights come from.
Bern
We were running late on this day and many things were closed by the time we found them. Like... this really cool looking cobbler shop that appeared to do custom work.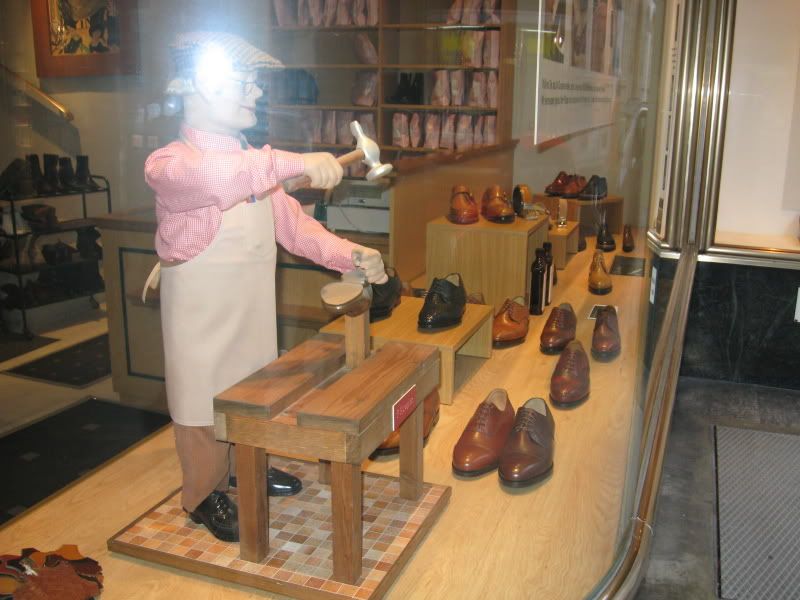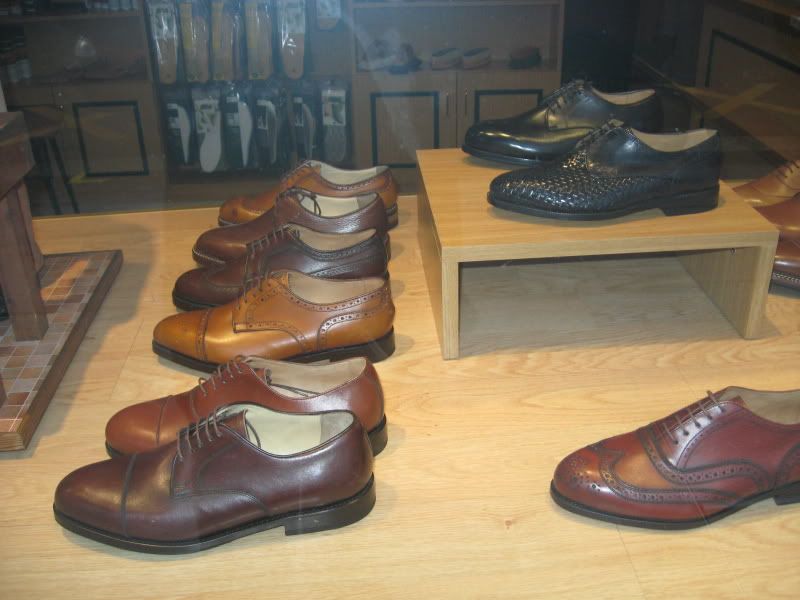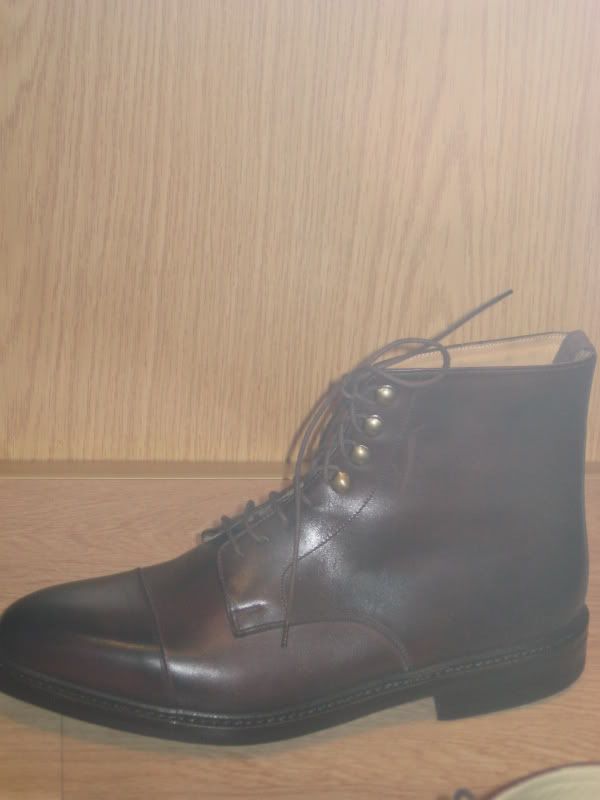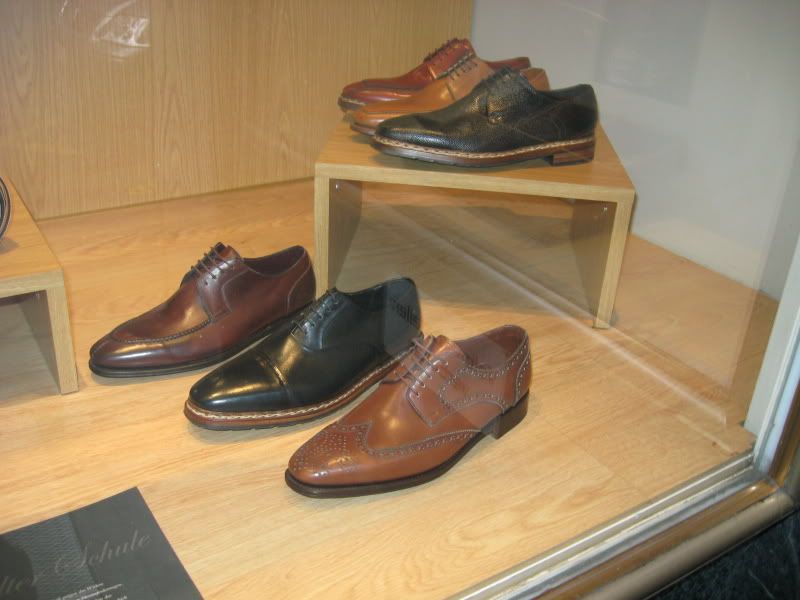 I would love to live in Switzerland but clothing wise I think I would have make regular shopping sojourns to the States or another locale with some discount shopping options.
It is a truly beautiful place.