Color

White
Universal Size

M
NAKED AND FAMOUS DENIM SHIRT!
Made from Japanese denim. And featuring ducks!
Tagged M. Measurements:
Chest: 21 1/2
Sleeve: c. 34 1/4
Length: 28 1/2
Just in case you didn't know Naked and Famous are a premium Canadian denim company that is committed to sourcing the world's best denim and turning it into clothing. Their name pokes fun at larger, more fashionable companies who spend money on celebrity endorsement--"naked and famous" people paid to promote jeans.
Alas, their claim that their jeans are "no nonsense" is undermine by the next claim their website makes--that they travel frequently to Japan to source oddities like glow in the dark denim and raspberry scratch and sniff denim. But as well as the ridiculous they also offer the sublime--their jeans really are fantastic and (considering their quality and the beauty of their fades) not horribly priced.
But in addition to jeans Naked and Famous also offer other denim garments--such as this lovely shirt.
Made in Canada from Japanese denim that's so sturdily soft at first I thought it was very hardy linen this shirt features a lovely duck print, making it perfect for the Fall. (And who doesn't like ducks?) It has two vertical pleats in the back giving it an elegant silhouette. It is in excellent condition.
Asking just $35, or offer, shipped and insured in the USA.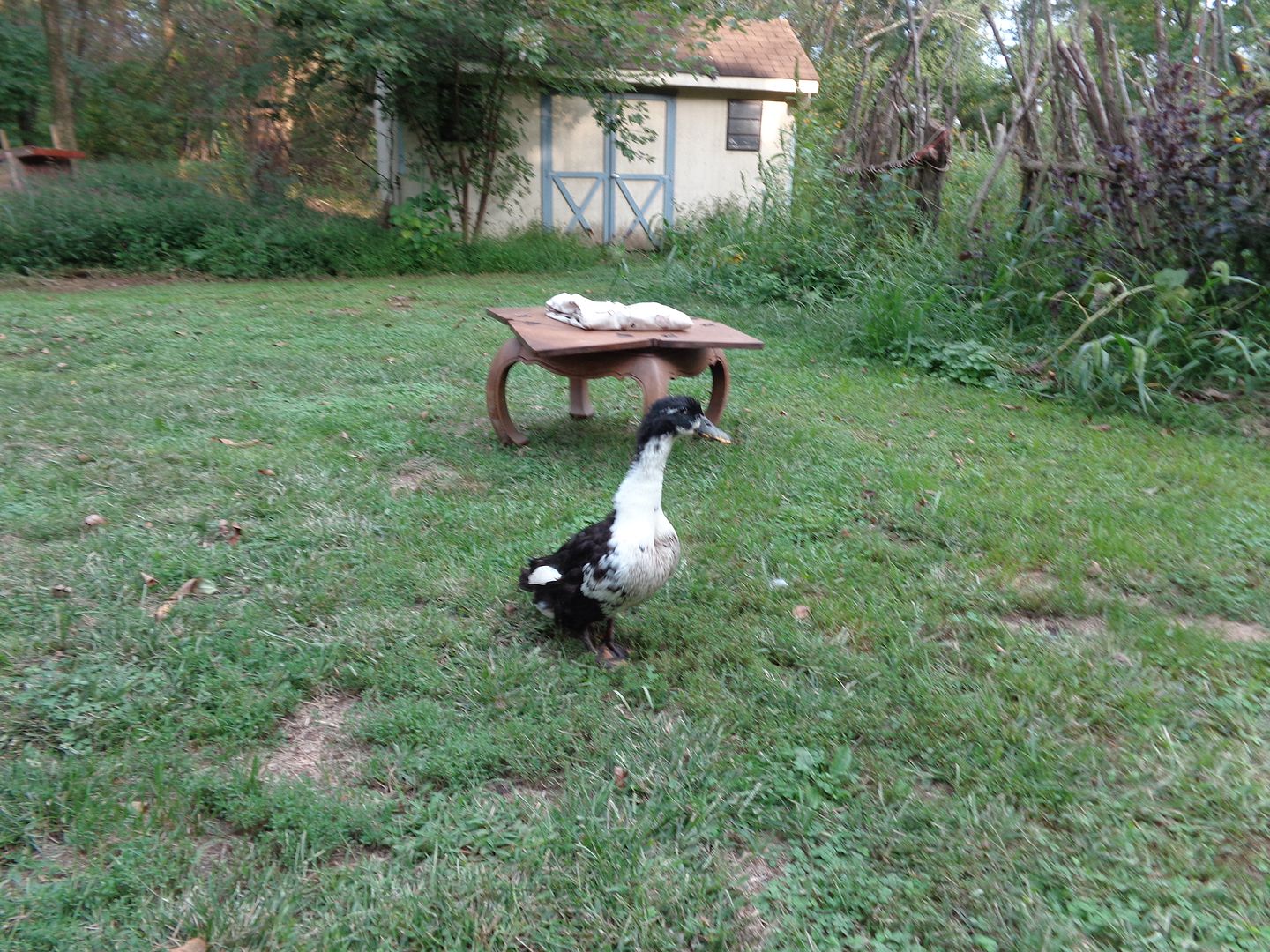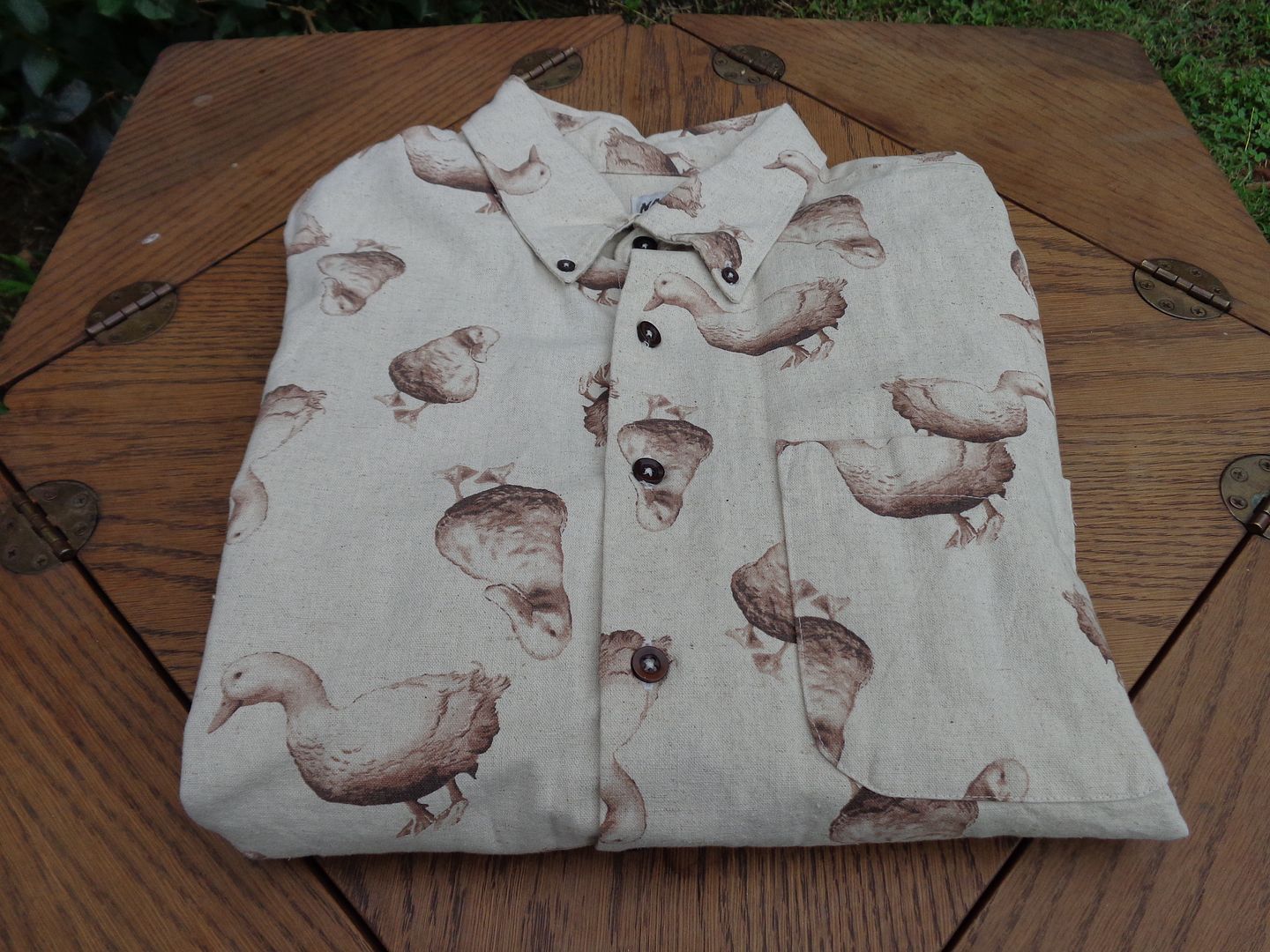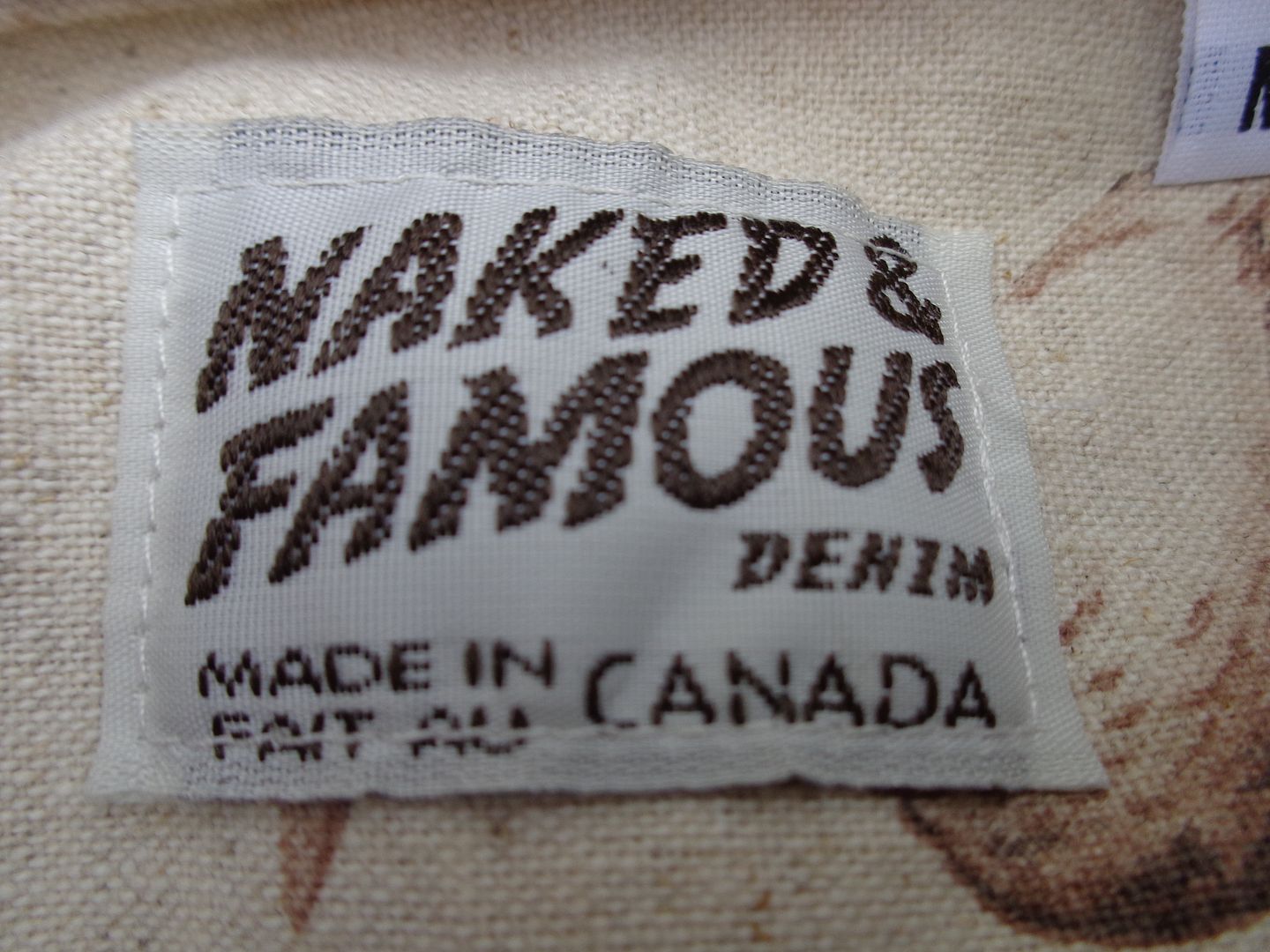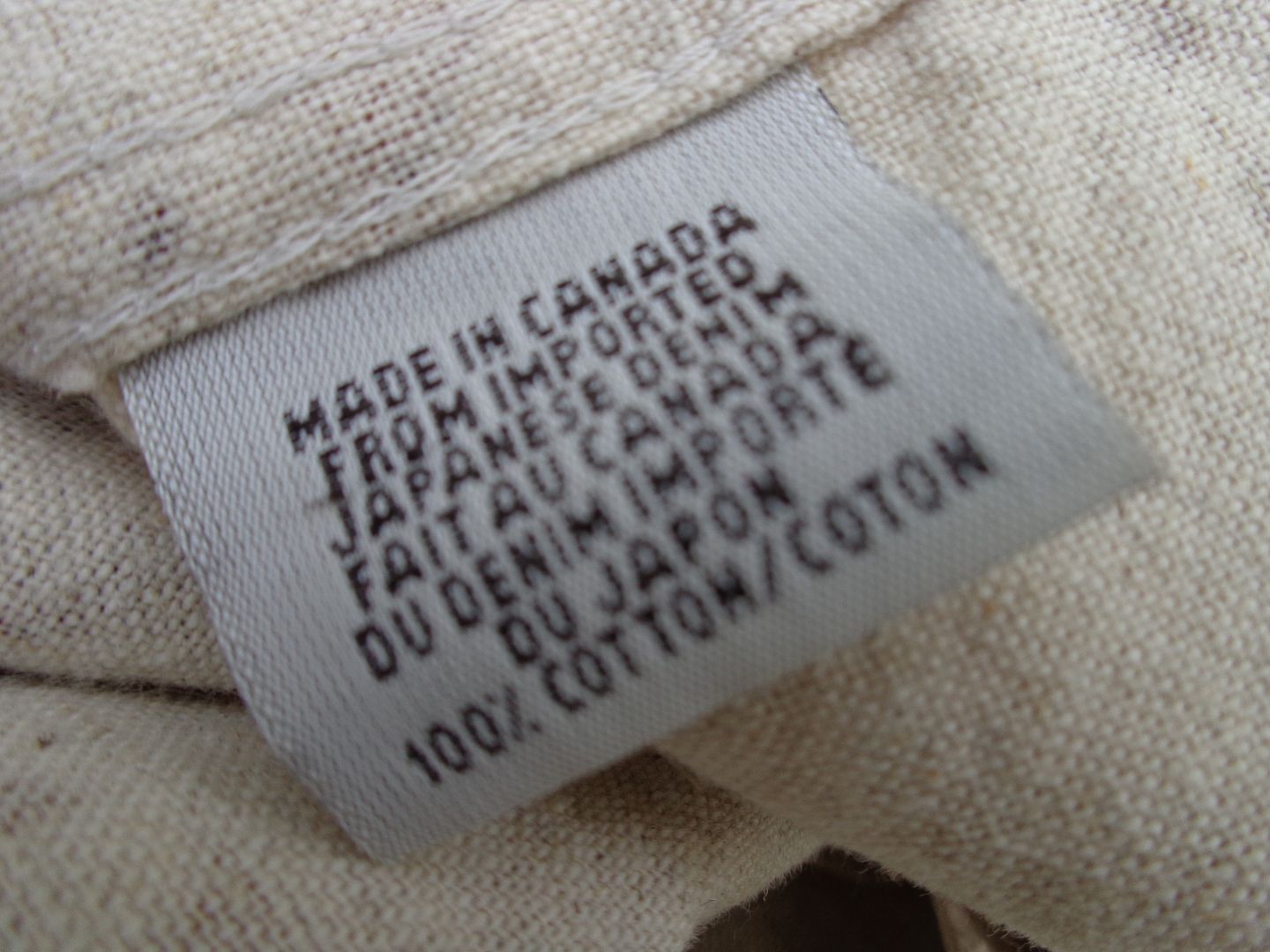 PS: Actual duck not included!