This Classified is Closed
For Sale:
BNWT Pants ****INCOTEX, LARDINI, RL POLO, CORNELIANI, ARMANI, HUGO BOSS ******
Will Ship To: Anywhere

All pants are BNWT except for #1. All pants have about 1 - 2" to let out in the waist.
Prices include shipping in CONUS, please PM for elsewhere.
Discounts for multiple items - even from my other threads!
1. Corneliani light gray houndstooth with tan windowpane overlay in sz 32. These are the "ELITE" model. Amazing pants, fabric, quality, and drape. I've worn these very sparingly........they are absolutely MINT. Finished with a 1.75" cuff at 30.5" inseam.
SOLD
2. RL Polo "Preston" trousers in charcoal micro-houndstooth in sz 34. These retail for $350. SOLD.

3. Armani Collezioni trousers in charcoal in sz 35. Great slim-cut staple for year-round wear! Retail for $400. SOLD.

4. Lardini navy wool flannel in sz EU50 / US 34. These are the staple of all cold weather staples. These are cut quite slim, could work for a 32-33 as well with the waist taken in. Retail for $250. Asking $115.
W: 17.25"
R: 10.25"
H: 7.9"



5. Incotex for E. Zegna medium grey in sz EU46 / US 30. Year-round staple.........what else can I say? SOLD

6. Hugo Boss 'James Brown' in light grey sz 32.

These are 95/5% wool-cashmere.

Great year-round staple in a beautiful fabric. Asking $100.
W: 16"
R: 10.75"
H: 8.5"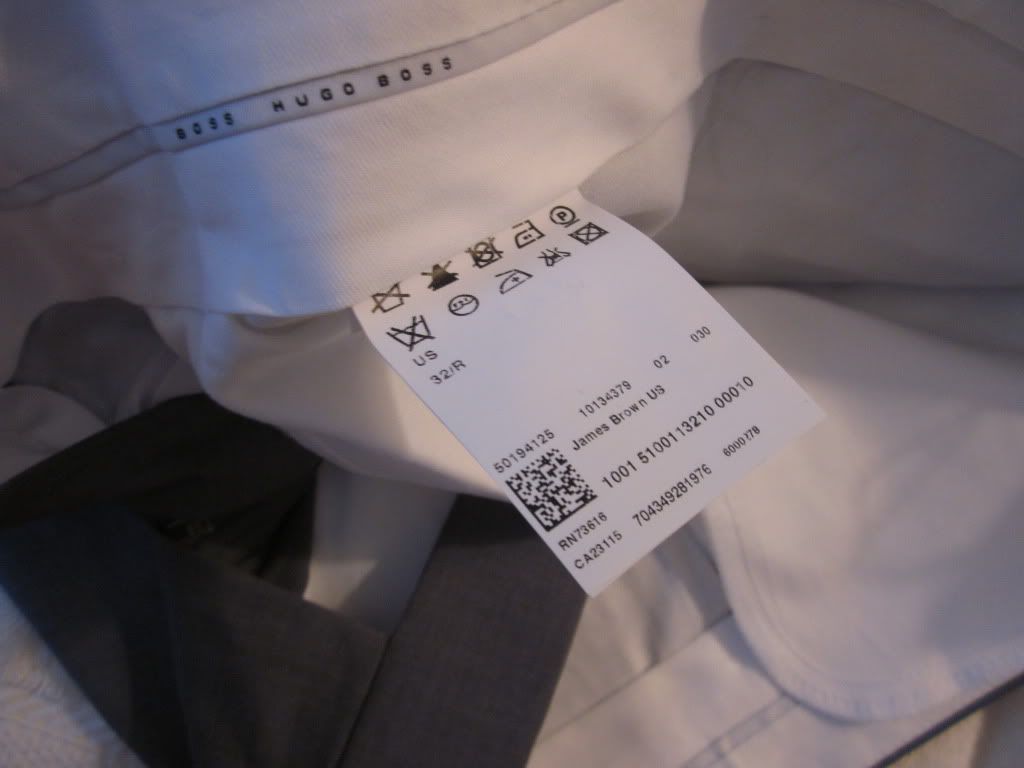 7. I have multiple pairs of black/very dark blue (hard to tell) Incotex for E. Zegna slacks. I will list the measurements for each size below. The pics are what each pair looks like, but not pics of each pair as they all look the same. Great year-round staples with the quality we all know. ALL SOLD


THANKS FOR LOOKING!!!


Edited by Viral - 11/30/11 at 3:20pm