Quote:
Originally Posted by
ArsenalDan
So does anyone know what I'm dealing with? Absolutely no brand tags as far as I can see.
Details:
self-tipped
six/seven fold construction
the center stitch is a white thread, and looks to be intentionally "outside" of the tie as it ends
100% Silk Made in italy
Warning: Spoiler!
(Click to show)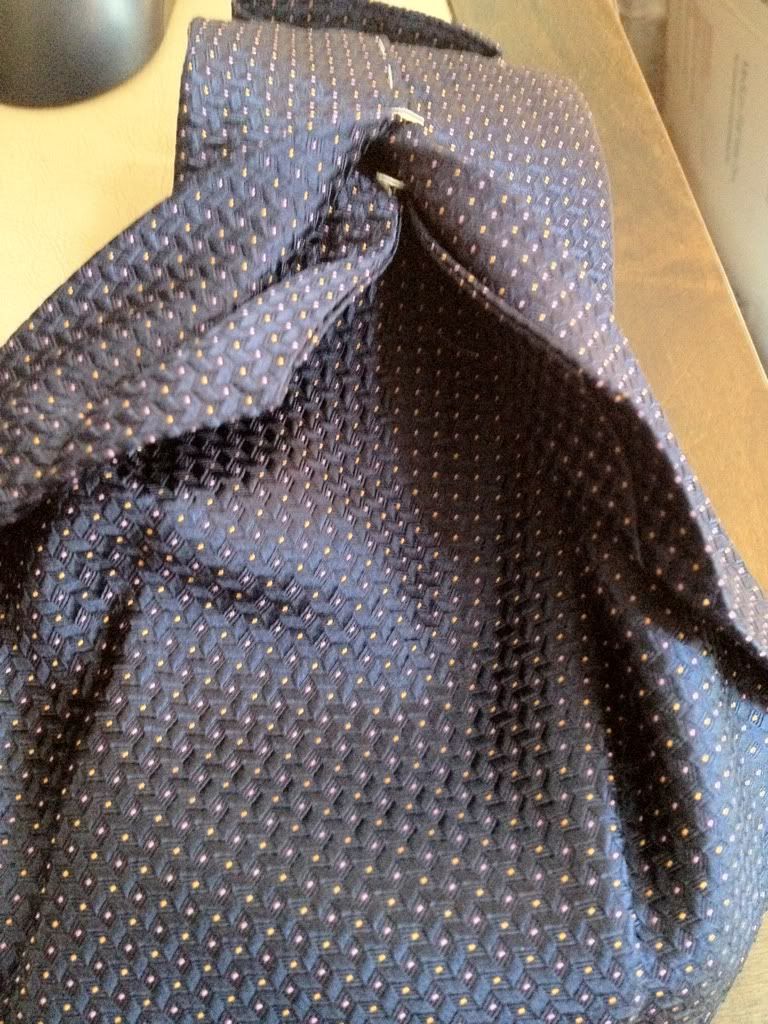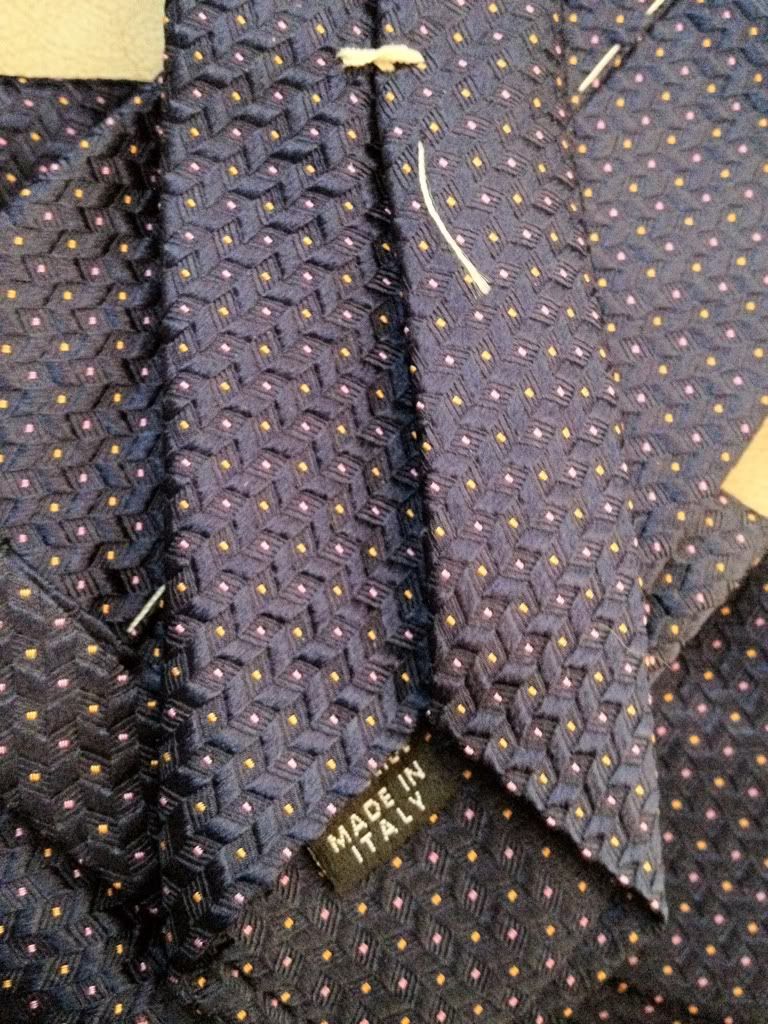 I've found Pal Zileri Sartoriale ties that had that stitching on the outside, but the composition tag looks like the ones on my Isaia 7 folds.