For Sale:
FS : Beautiful Hermes Lizardskin Short Wallet.
Will Ship To: Anywhere

It's time to clean out the closet.
Going to be putting up a bunch of stuff here. If it doesn't sell, off to the 'Bay.
3 Wallets coming up, of which my Hermes Short Wallet is first, followed by a great condition Dark Brown LV Utah Leather one.
It's about 14 or 15 years old, but doesn't look it.
It had an F embossed on it (so I assumed 2002-ish). Apparently bought in Japan for an absurd amount.
I have always kept it in the best condition as I could, and as such it is in superb condition.
There is a slight, extremely light watermark on the front, not readily visible.
Lovely thing, in soft lizardskin (? I'm not 100% sure, to be honest).
The interior is lined with the softest dark brown leather I have even felt, it's like butter.
It is quite large though...6X4.25" closed and 6X8.5" open. So ideal for a jacket/suit
9 Credit Card Slots on the right
3 pockets on the Left, of which the last one is bellowed and expands quite a bit.
A Huge and very deep note pocket in the middle.
There IS a loose stitch or two on one corner and a teeny bit of separation of the corner's edge dressing. I have tried to photograph it as best as I could.
There is a hallmark (?) in the top right corner of the note pocket, but due to the grainy leather and age, it's not very visible now.
Comes with it's box, which has a tear in the corner.
$495, shipped worldwide.
THIS IS A HERMES WALLET IN EXOTIC(ish) SKIN...MUST HAVE BEEN AT LEAST $2,000-3,000 NEW!!!
EDIT : I just did some research It IS Lizardskin. the "-" next to the logo denotes lizardskin (Square is alligator, ".." is Niloticus Croc, a small A is Porosus)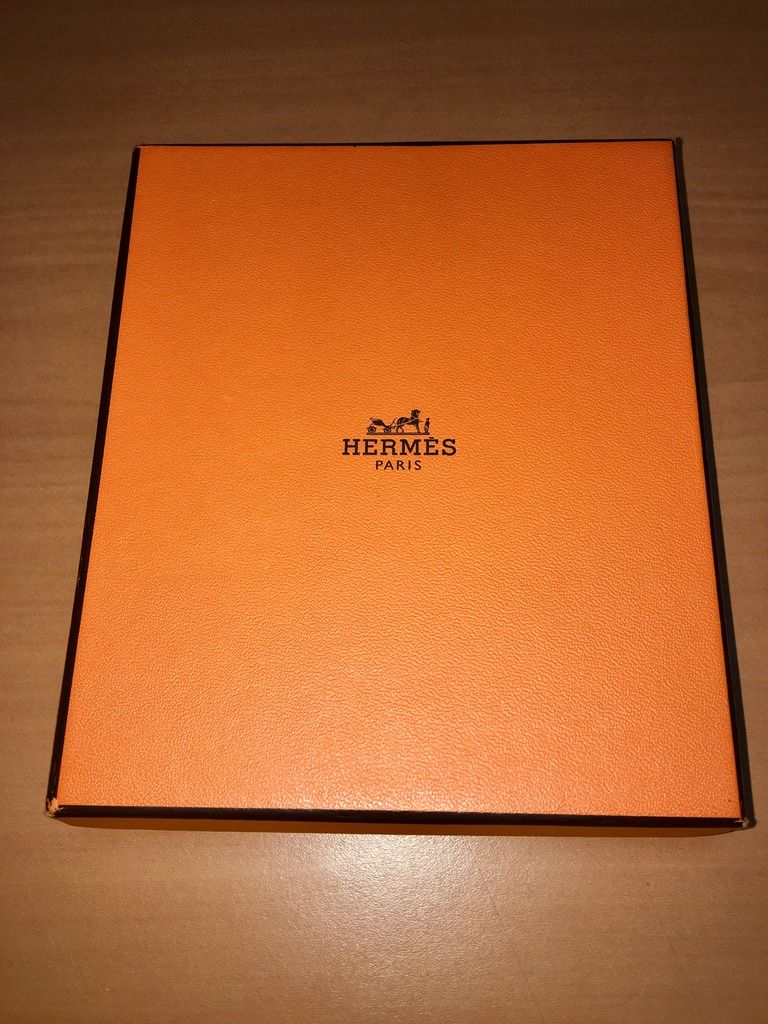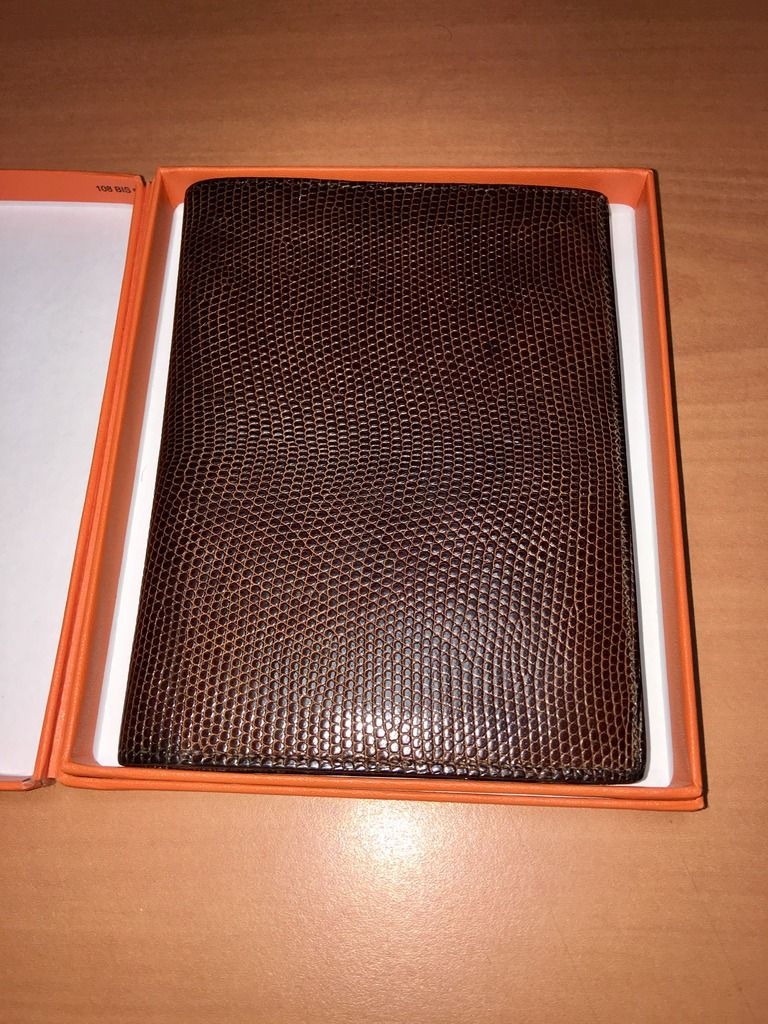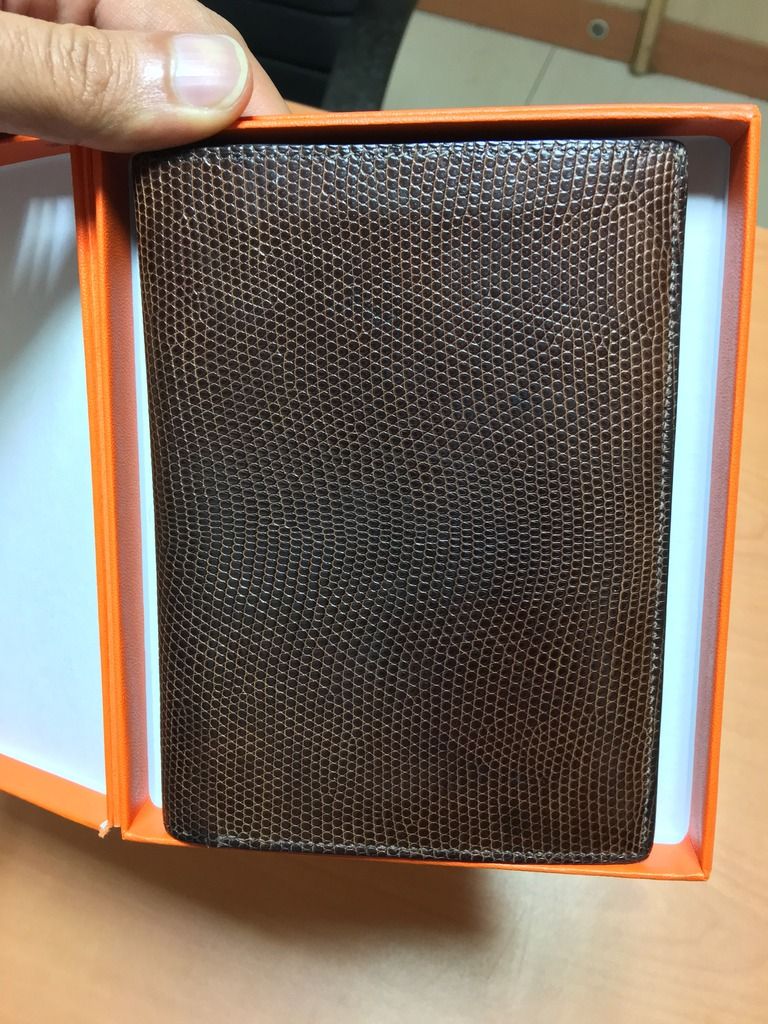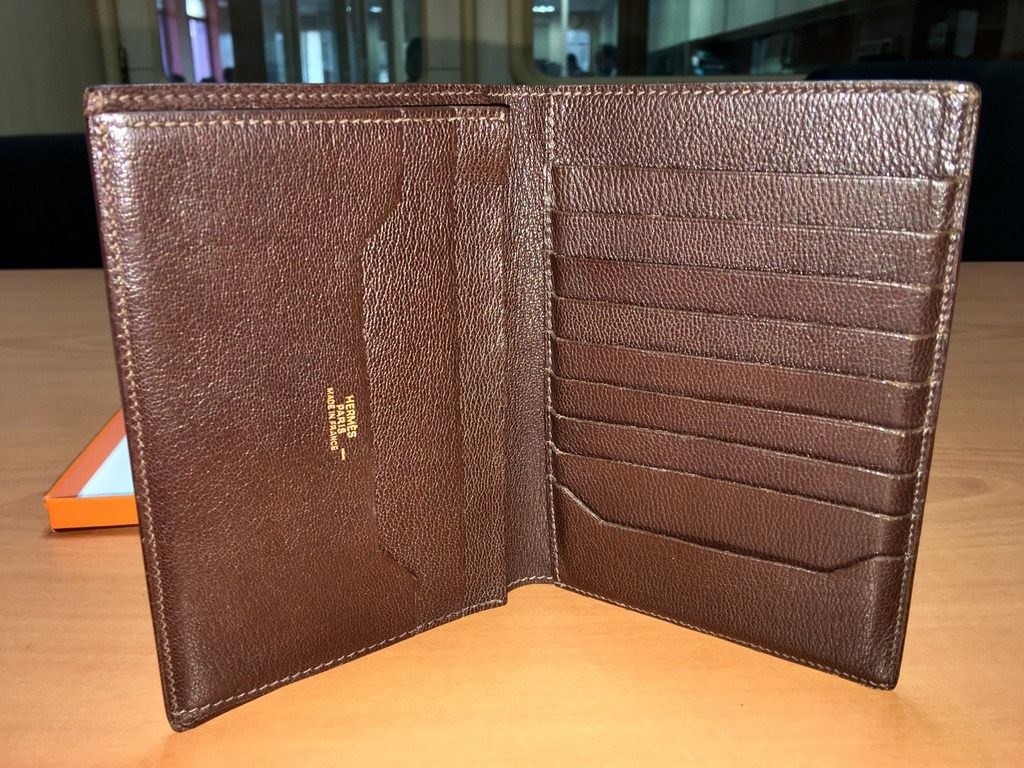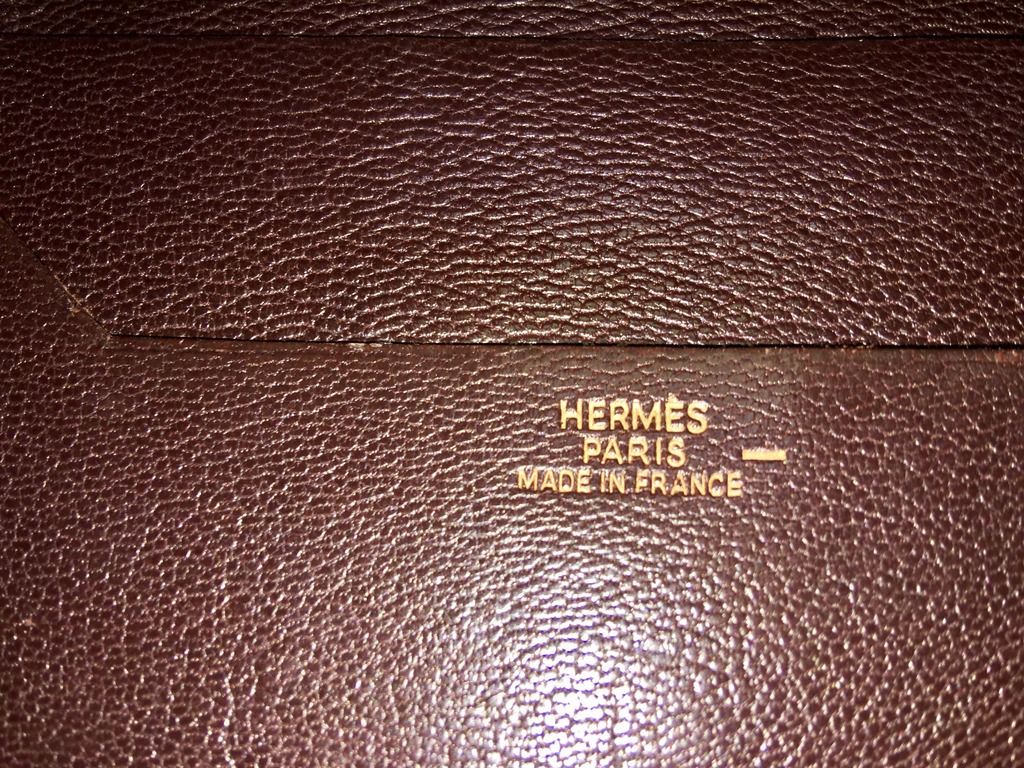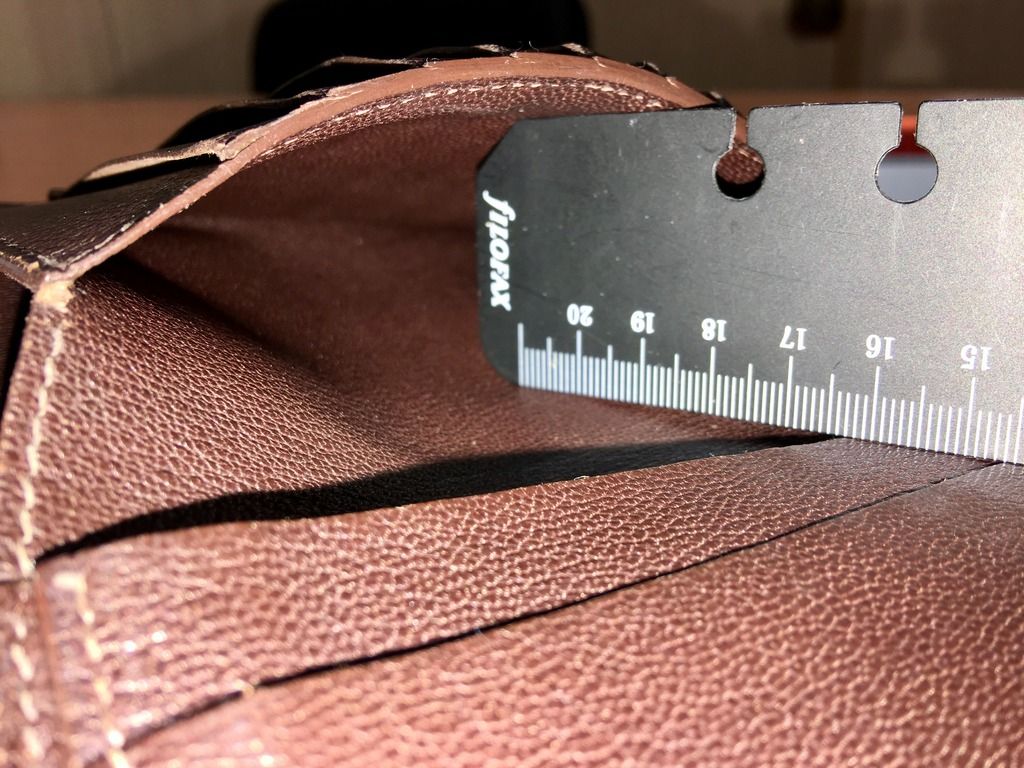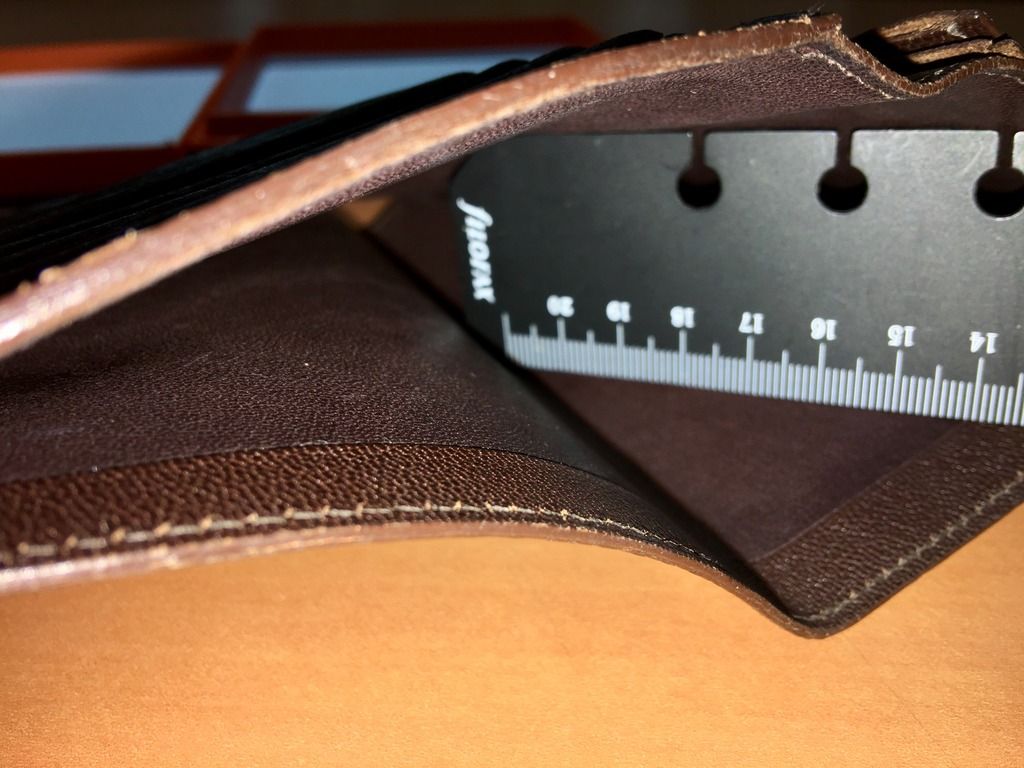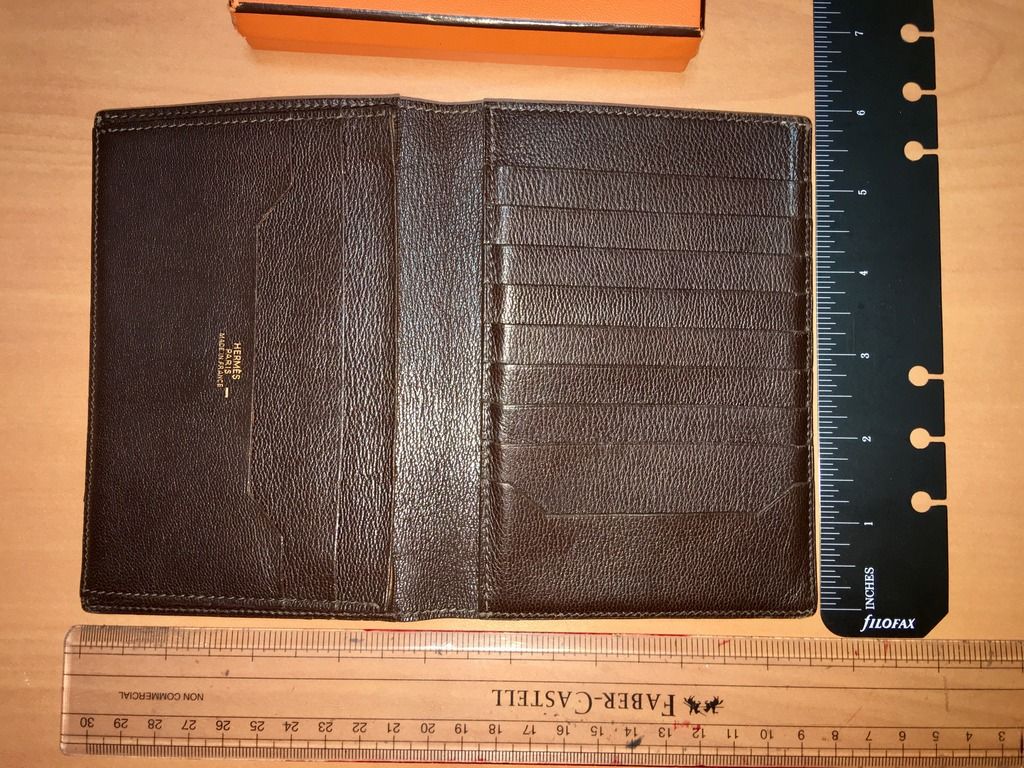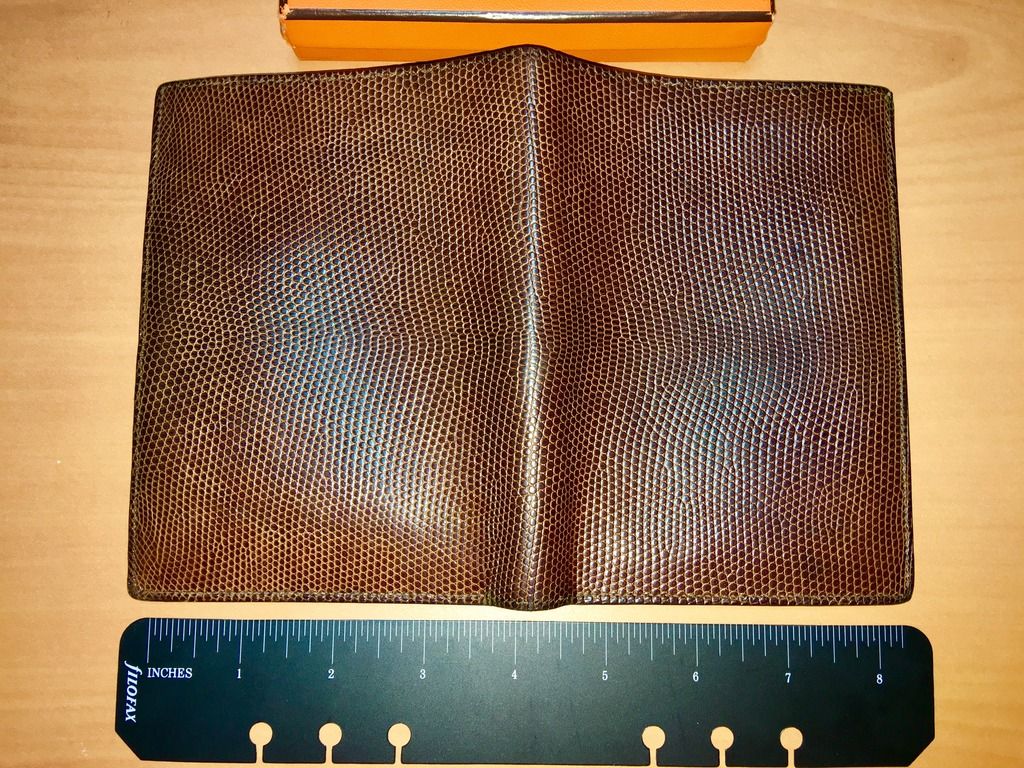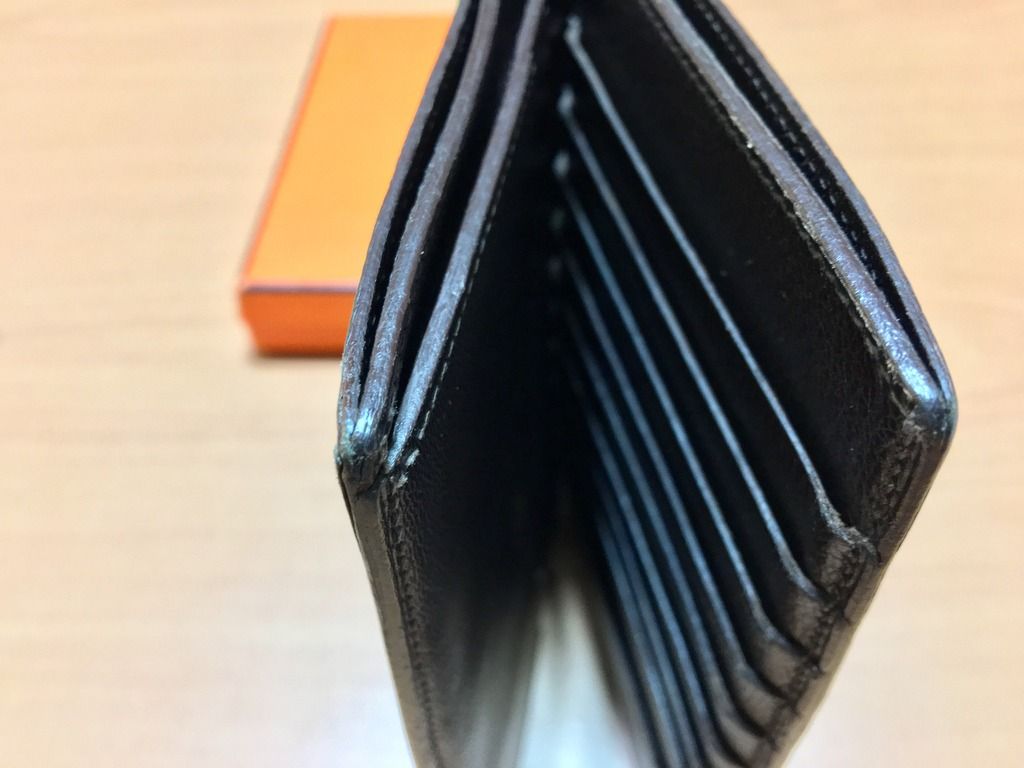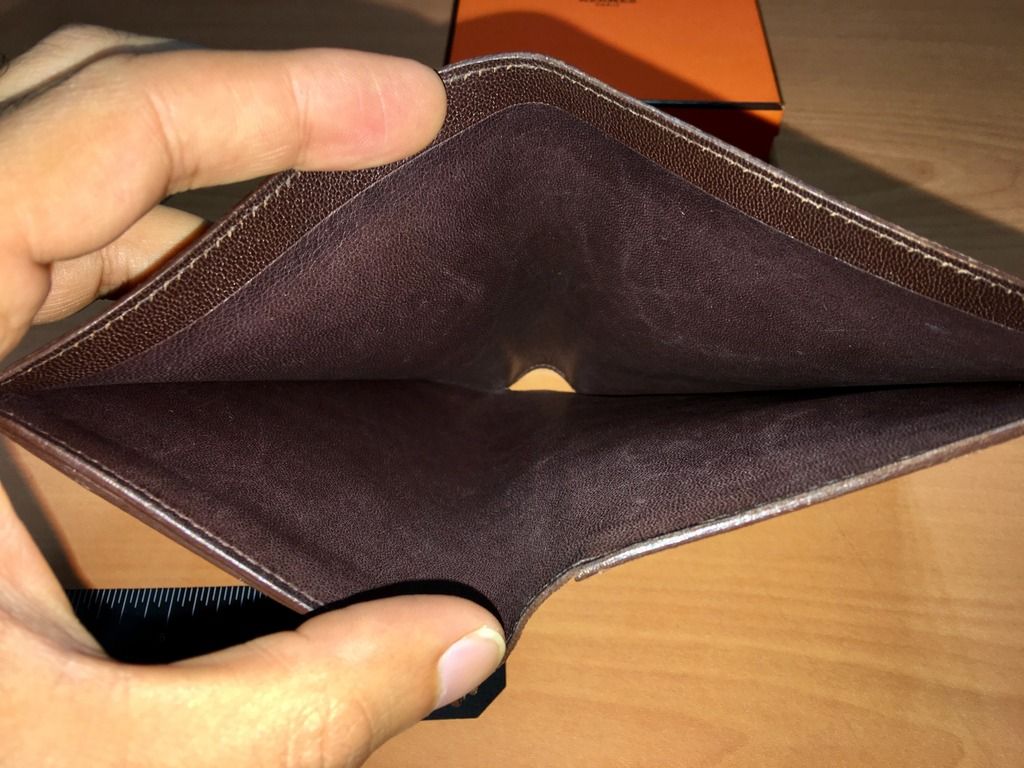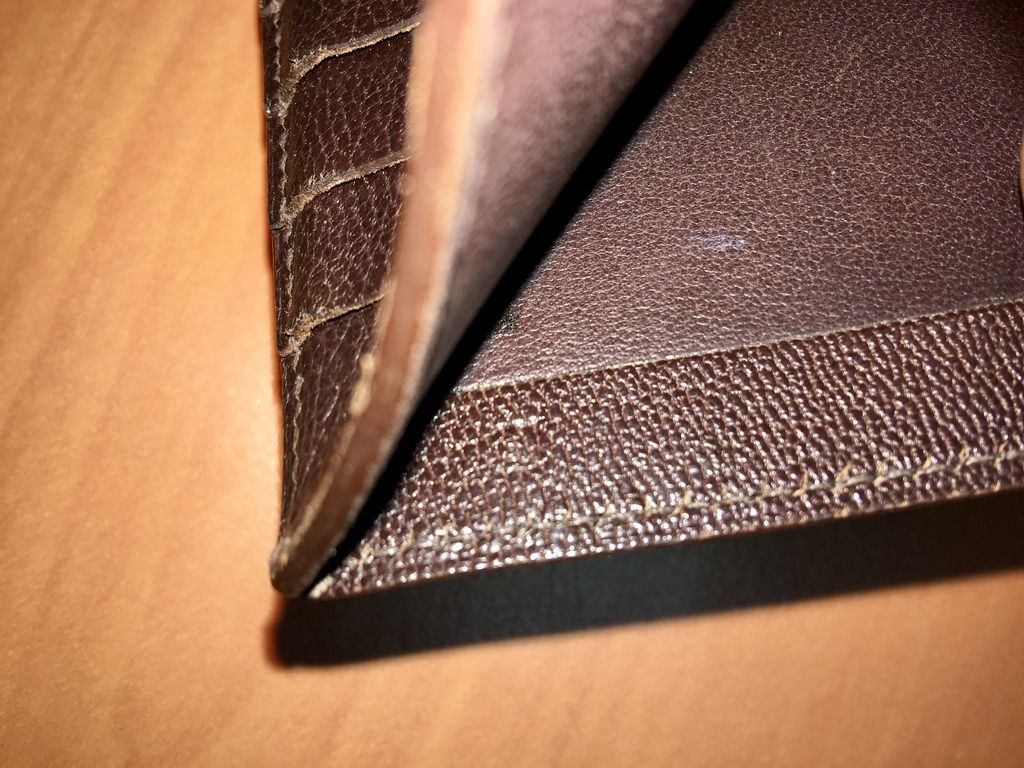 Edited by ap10046 - 10/12/16 at 9:39am