Joined

Jul 26, 2007
Messages

92
Reaction score

3
Some of you may remember my previous foray in custom tailoring.
http://www.styleforum.net/t/52426/my-new-custom-suit-from-al-certo-sinatras-old-tailor/15
Well, my OTR STP jackets are wearing out, I worn out a few Incotex OTR trousers from the same place, so a sartorial renewal/upgrade was due. So I went back to Al. Still going strong at the age of 84. Still making jackets with the sleeves too long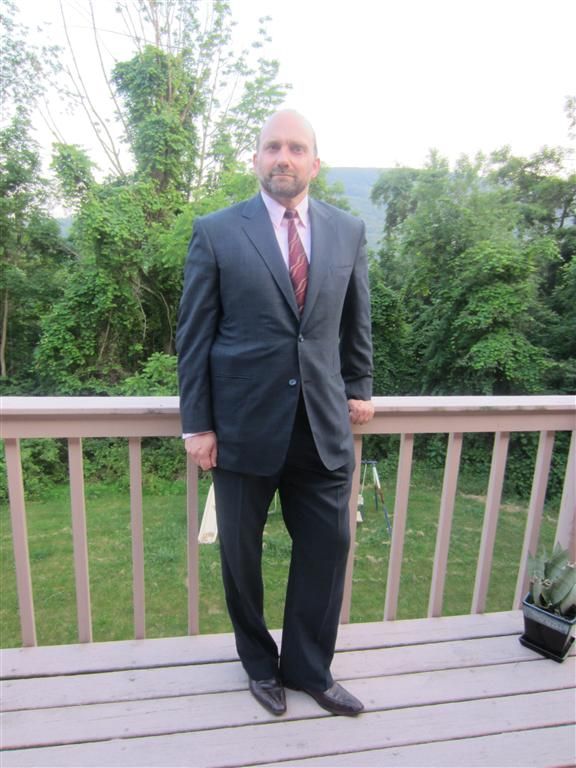 Overall the suit feels as if it is a bit too roomy. They took new measurements to compare with the measurements they had on file for me, but I think they measured me a bit too big, about an inch or two too wide across the chest, across the waist, and actually also across the beltline of the trousers.
I think the suit looks a little more boxy than I would like, with a bit more waist suppression I think the jacket in particular would look better.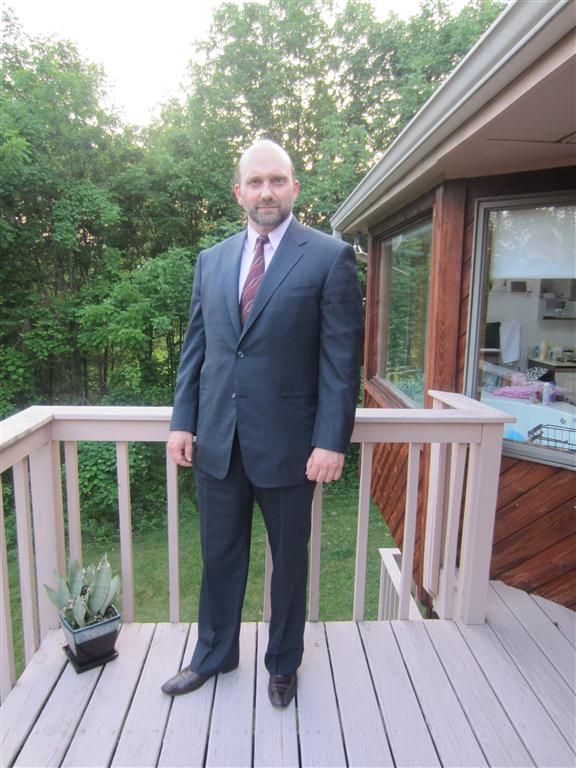 Saying that, the suit is definitely more comfy than the suit in the link above, whichis definitely too narrow now. I do not actually weigh much more, perhaps only 5-7lbs as in 2007, but I guess I am a little more square than I used to be.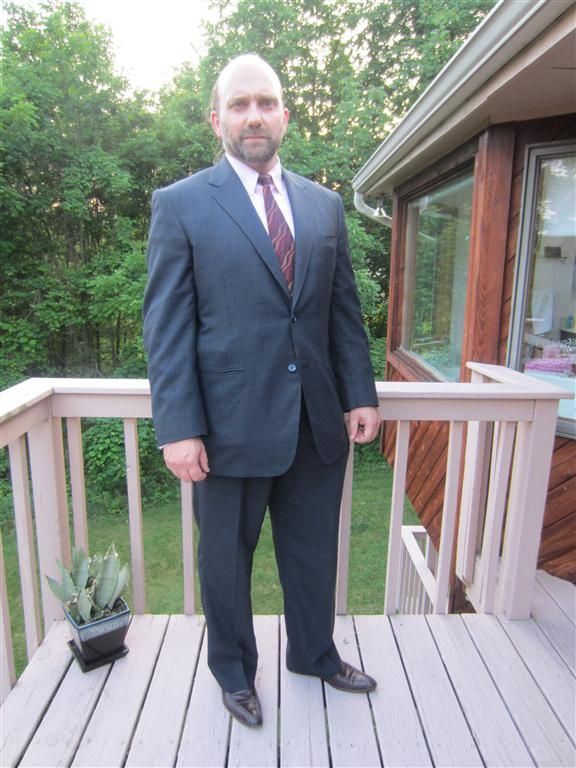 I think the jacket would look and perhaps feel better if the waste were taken in by an inch or two.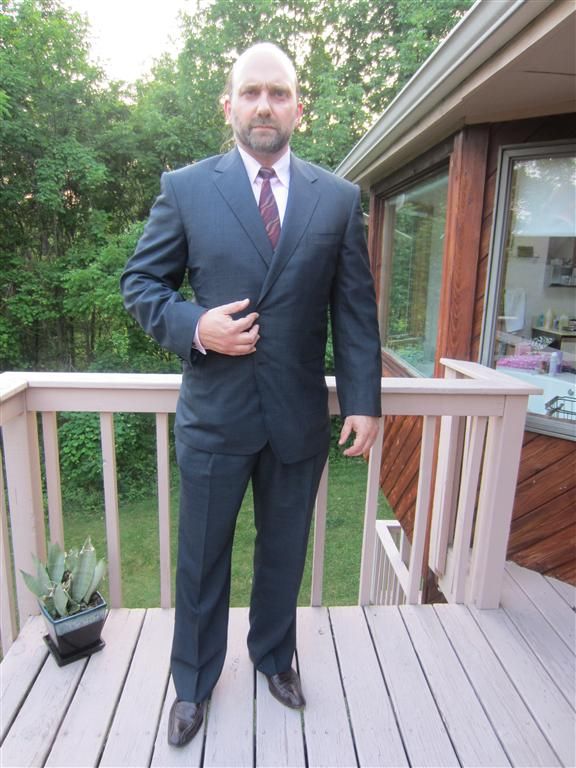 The back is too loose for my liking on this picture as well. Could definitely lose some fabric here. Have to admit that I just got out of the car when this picture was taken.
Initially I thought the trouser belt was too wide, but I wore it all day today and really it did not sag although I wore it wiht a belt.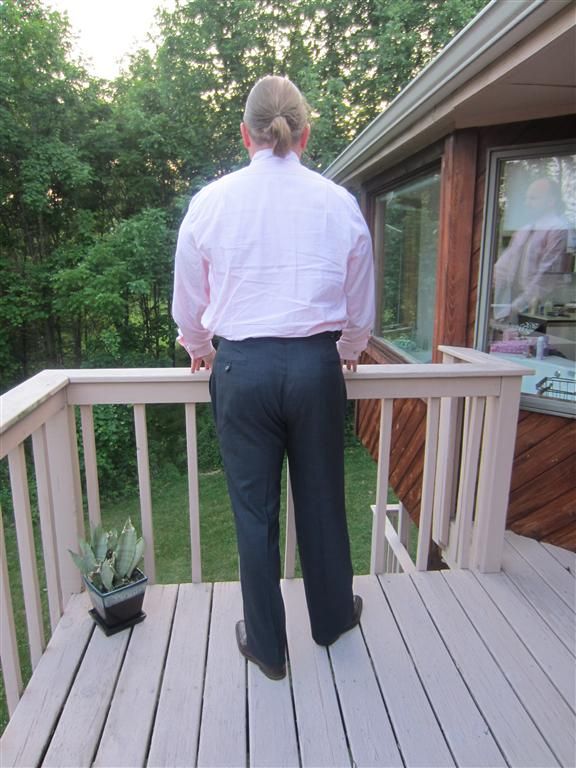 Al told me to come back any time for fine tuning. I think an inch or two off the waist line could make for an improved look. A half an inch of the sleeves. And about an inch off the back/shoulder circumference. He has unfortunately put the buttons quite low. I have already had them take half an inch off the sleeves, they were way to long initially. Thanks for looking. Addendum: there is a notepad in my inside pocket on the right causing a bulge, especially visible on the photos where I am leaning back. Shoulda taken it out of course ......
Last edited: