Joined

Nov 29, 2010
Messages

42
Reaction score

0
I took my suit to a boutique designer in Dupont Circle (in D.C. area) .. she charged me 90 bucks to alter the pants and jacket (just length of jacket and pants .. and then an extra $20 for the button holes).
I go to pick it up today .. and here's what I'm given. I'm disgusted. This was a $1200 Hickey suit. How do I salvage this? Holes seem to be about 1/4" to high on the sleeve, and to top it off the jacket sleeve length is about 1/2" to short. Also seems the buttons aren't straight.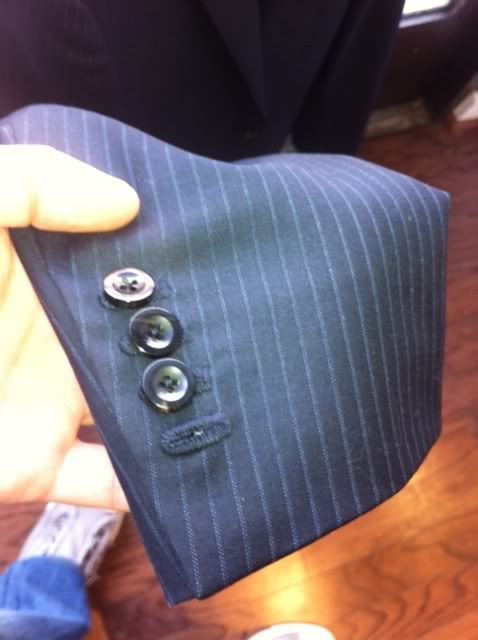 Am I going crazy here, or is this terrible? I sent her a picture of an actual surgeons cuff as reference and she said she believed she knew what I wanted.
I think the only option now is to extend it from the shoulder area and give the sleeves some extra length, then alter the sleeve length at the bottom. Is the bottom holes salvageable ?