Joined

Jun 24, 2006
Messages

82
Reaction score

0
Well, my order of Whitmor suit hangers arrived today. I find these hangers to be vastly superior to the Walgreen hanger, and at $5.99 each they are a fantastic bargain.
The finish on the Whitmor hanger is a very nice cherry with a very high gloss. The workmanship is much better than on the Walgreen, and is even superior to the $9.99 hangers sold at Bed, Bath & Beyond. And unlike the Walgreen hanger, the Whitmor is made from two solid pieces of wood joined at the yoke. (The shoulder pieces on the Walgreen hanger are carved from separate pieces of wood and glued on.)
Here's the Walgreen hanger: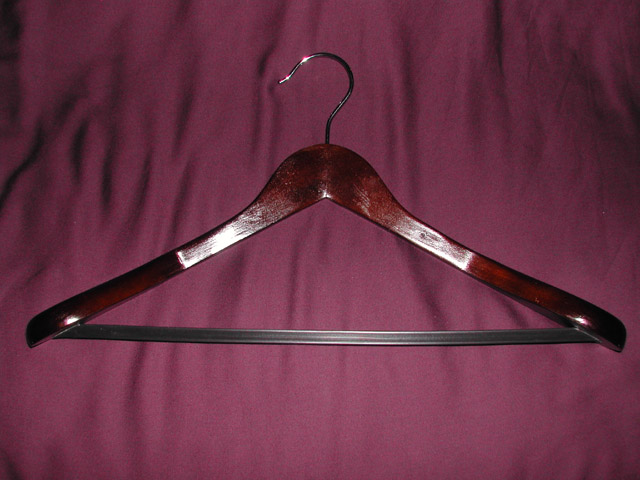 Here's the Whitmor hanger: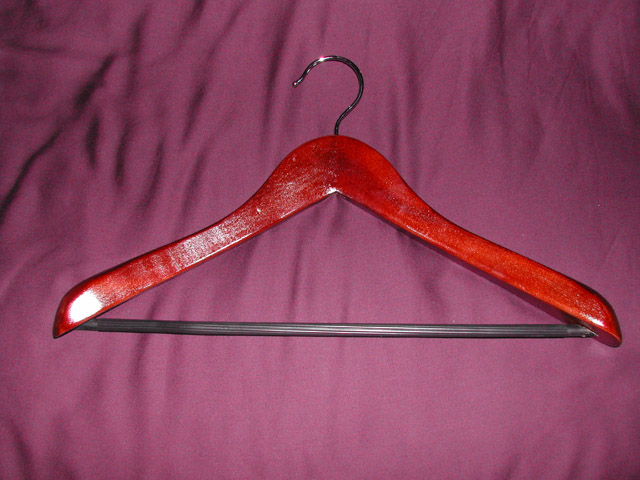 Here's how they compare at the yoke. Notice how the Walgreen hanger is as thin as a typical "skinny" suit hanger. The Whitmor is nice and wide and gives the jacket collar and shoulder area better support.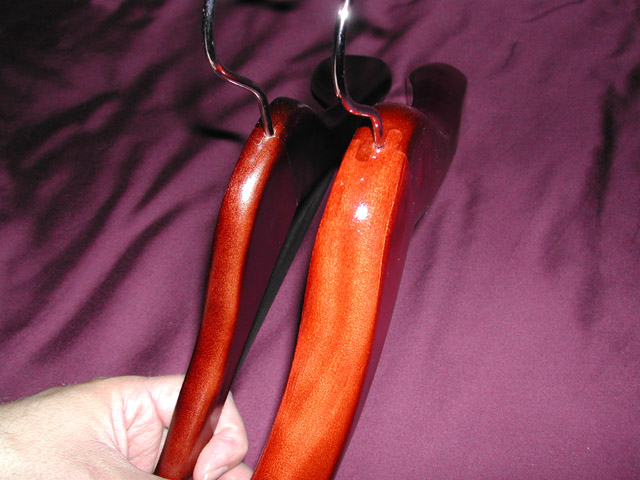 Here you can see the overly wide shoulder pieces of the Walgreen hanger (which are glued on) and the solid, but somewhat narrower, shoulder support area of the Whitmor and how it tapers gracefully into the bridge and yoke.