I don't think these would count quite as vintage, but I found these on Ebay: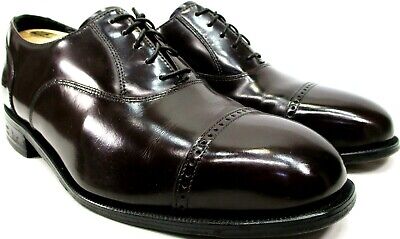 Sizes: 11EEE. Color: Burgundy.
They are listed as shell cordovan, but the creasing makes me think they're corrected grain. Moreover, these are not the Imperial line, making me suspect that something is seriously wrong in this listing, and that the colour is cordovan, but it is not shell.
What do you gentlemen think?
Do you folks have any idea if these are actually shell?