Stylish Dinosaur
Spamminator Moderator
Joined

Mar 13, 2006
Messages

21,161
Reaction score

1,752
The Men's Hall of Fame The Hon. Dean Acheson, former U.S. secretary of state; Washington, D.C. (1969).
Giovanni Agnelli, Fiat chairman; Turin (1970).
The Earl of Airlie, former Lord Chamberlain to the Queen; Angus, Scotland (1972). (middle)
Sir Hardy Amies, fashion designer; London (1974).
Thomas Ammann, private art dealer; Zurich (1988).
Prince Pierre d'Arenberg, host; Paris (2001).
Giorgio Armani, fashion designer; Milan (1981).
Arthur Ashe, professional tennis player; Richmond, Va. (1984).
Fred Astaire, dancer, actor; Los Angeles (1968).
Dr. Daniel Baker, cosmetic surgeon; New York (2000). 3rd from left
Billy Baldwin, decorator; New York (1974). Wilkes Bashford, fashion retailer; San Francisco (1983).
Cecil Beaton, artist, photographer; London (1970).
The Duke of Beaufort, landowner, partner in the Marlborough art gallery; London (1988).
The Duke of Bedford, landowner; London and Santa Fe (1985).
Harry Belafonte, musician; New York (1972).
Bijan (Pakzad), fashion designer; Beverly Hills (1989).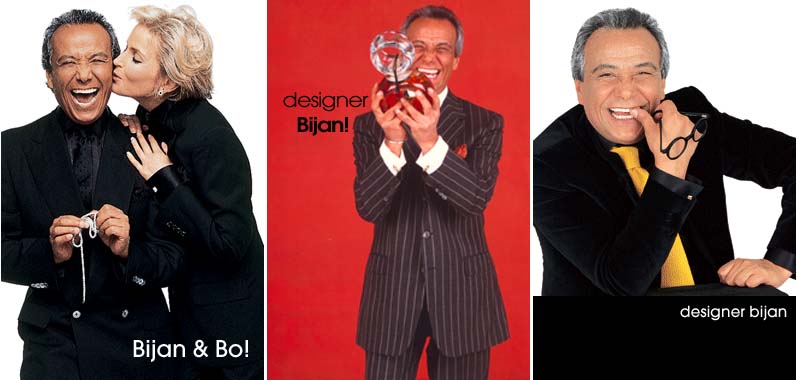 Mark Birley, restaurateur, health-club proprietor, men's-fragrance designer; London (1988).
Earl Blackwell, Celebrity Service founder; New York (1980).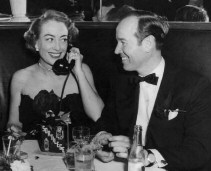 Manolo Blahnik, shoe designer; London (1987).
Bill Blass, fashion designer; New York (1970).
Dixon Boardman, financier; New York and Locust Valley (1994).
David Bowie, musician; New York (1998).
Hamish Bowles,Vogue European editor-at-large; New York (1997).
Ed Bradley, 60 Minutes correspondent; New York (1997).
Conte Brando Brandolini d'Adda, vintner; Venice and Paris (1980). David Brown, film producer, husband of former Cosmopolitan editor in chief Helen Gurley Brown; New York (1993). 2nd from left
Gianni Bulgari, jewelry designer; Rome (1975).
H.R.H. Prince Kyril of Bulgaria, investment banker; London (1997).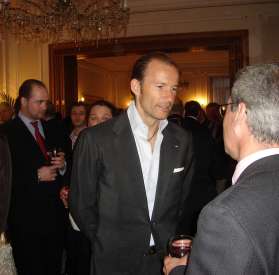 Jeffrey Butler, publishing executive; Los Angeles (1978). John Cahill, financier; New York (2001)