Joined

Jan 31, 2009
Messages

89
Reaction score

0
Hi all, Just thought I'd like to throw this up as a question since it has been racking my mind the past few days.
"How much should people value being well dressed?"
In my experience, there are three general categories of men when it comes to dressing. Category 1: Well dressed men, with a clear sense of style. Category 2: Men who have learned the basics and are successfully avoiding the fashion "no's". Category 3: Men who don't have a clue how to dress, and basically wear the kinds of things their mothers used to pick out for them when they were kids, supplemented by gifts and things that seem to fit and feel comfortable. Category 1 is the rarest; categories 2 and 3 are more common. Now, the thing about dressing. You are not just covering your body. You are sending messages to the world about who you are -- your social class, your aesthetic preferences, the degree to which you are tuned into other people and the people you feel most comfortable with. You are sending messages about what you think of yourself and what you value. However, when I look at people, I've never been really shallow enough to judge people by their clothes, just like I wouldn't judge people racially or anything. Now you might think Category 1 is the "ideal" category to be in, however, there are problems with this. When I think of the downsides of Category 1 it actually turns me off from these types of people. For example, Category 1 might be well dressed, however they can be vain, fussy, superficial, shallow, people who use physical features to prove their social class, and people who are high maintenance and cave into materialism and consumerism. Excessive vainity especially, is highly unattractive to me. To judge someone's social class by their clothing is disgusting to me, just as racial discrimination is. Of course, there are exceptions like, needing to be dressed right for work and all, but is it necessary to always be in immaculate condition and should we spend a fortune on clothing? Furthermore, being a male I have never judged a female by their clothing, despite the fact that they themselves might put a lot of emphasis on it. And ... I am highly unattracted to women who are high maintenance. So then ... what value should one put on "being well dressed"? How important is it in life and in the scheme of things?
And as a corollary to that question, thus ... how much time and money should we really be spending on clothing?
An unattractive man in a suit would not change my opinion of him for me, and I think he would be better served spending that time and money on working out, and taking care of his health first and foremost.
Unattractive man well dressed vs. Attractive man poorly dressed: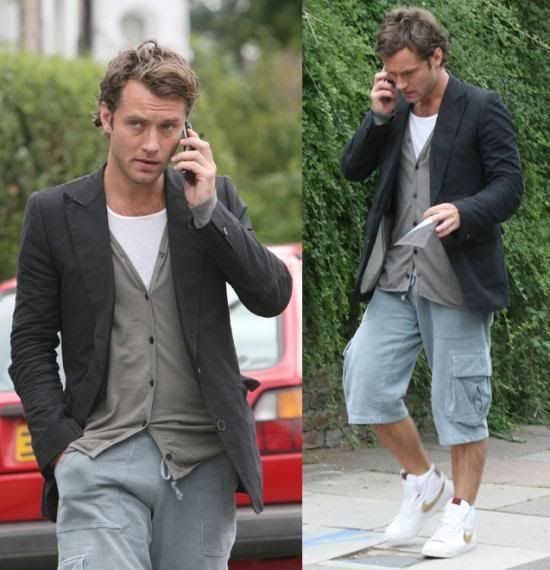 There is a difference between; being well dressed vs. ... being attractive. I would be very interested in any female members here, if we have any.