Joined

Jan 12, 2009
Messages

7,601
Reaction score

10,830
Because it was needed. Half asleep right now so I'll make a proper 1st post tomorrow. Give me some colors, woot woot.
In the mean time...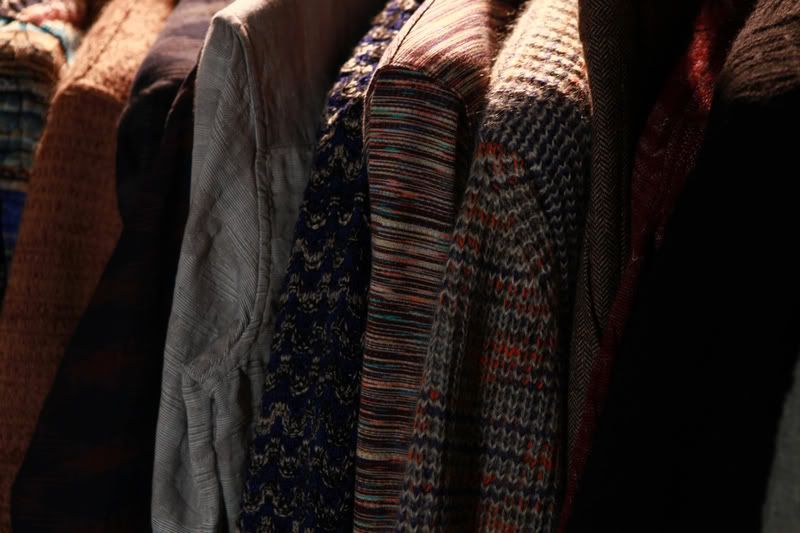 (It's a click on the pic to get to the link concept)
Ok, now here's a bit of history. The Missoni fashion house was born in Italy some 50 years ago; between then and now they took the time to diversify a bit with napkins, bedsheets, hotels, San Pellegrino ltd editions bottles and a bazillion of other lucrative projects we reaaaally don't give a fuck about in this thread. They also have some kind of diffusion line, namely
Missoni sport
- that's been discontinued in 2002 (but still shows its ugly head on ebay sometimes, you've been warned) and
M Missoni
which is still around (mostly women stuff I believe). So Missoni's thing is knitwear, that's what the mainline is known for basically. But knits with an edge, not traditional stuff : crazy colors and weird patterns, crazy patterns, hypnosis/epilepsy inducing patterns.
Enough with the talking, here come the piccies. Collection by collection rundown, starting with 2005. The line was a bit teh suck back then so let's not dwell on it.
(click on link for full collection)
Fall 2005
Spring 2006
Fall 2006
Spring 2007
1. Fall 2005 2. Spring 2006 3. Fall 2006 4. Spring 2007
But somewhere around Fall 2007, things start to change, Missoni gets its shit together. There're still some unfortunate looks and the colors could be better but overall it's improving, a lot. And they were on that mountaineering tip before everyone else.
Fall 2007
Spring 2008
​
Fall 2008
Still a bit of a hit-or-miss, buncha weirdly proportionned stuff but it's getting there.
Spring 2009
Well... it's summer stuff
Fall 2009
That one is all sorts of awesome, pretty sure I posted some of those pics before.
Spring 2010
Fall 2010
Fuck yes
That's also the year they decided to make some Missoni chucks...
and the year they hired weirdo extraordinnaire and experimental filmmaker Kenneth Anger to film their video ad campaign
What a year !
Spring 2011

I'm strangely attracted to some of the super colorful layerings, styling is a bit off.






and last but not least


​
Fall 2011
Amazing stuff, most probably the focus of this thread but it's still one year away
Last edited: