Joined

Mar 15, 2008
Messages

1,929
Reaction score

1
Being that there are quite a few Home antiquing threads popping up in Men's Clothing, I think it would be a good idea to consolidate everything into one thread.
Here is my original thread with detailed info. Project #1: Chukka Boots:
http://www.styleforum.net/showthread.php?t=100896
Here is the link to Ron's thread which inspired me:
http://www.styleforum.net/showthread.php?t=45530
Now on to project #2 which was completed today. Shoes being used are a pair of AS for Peal Plain Toe Bluchers from BB.
This time around I took Ron's advice and went less on the dye, and spent more time on cremes.
Overall I believe I did a total of 10 passes with creme, and 2 with wax. Im sure I could of even done more. I need to go back and clean up a little on the inside of the shoe w/ deglazer where I accidentally got in between the derby w/ creme, but otherwise I am happy with the result.
Next project I will go with a much lighter shade of brown to change things up, that is once I source a good dye.
As you can see I was going for the Museum calf look....
Pics:

Before: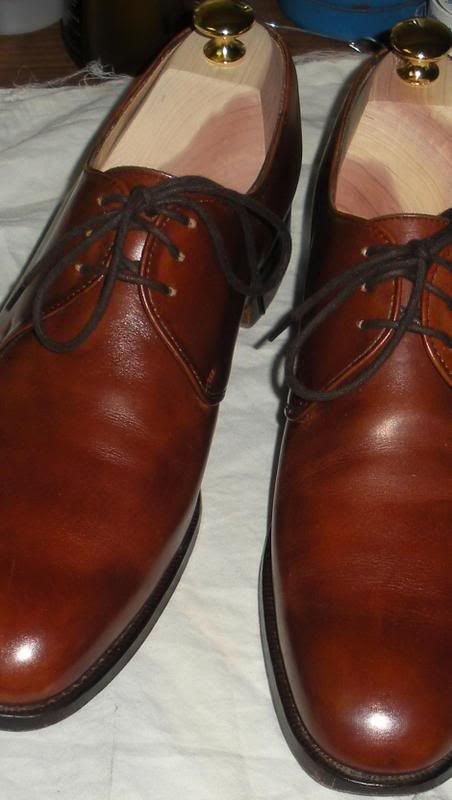 After Deglazing: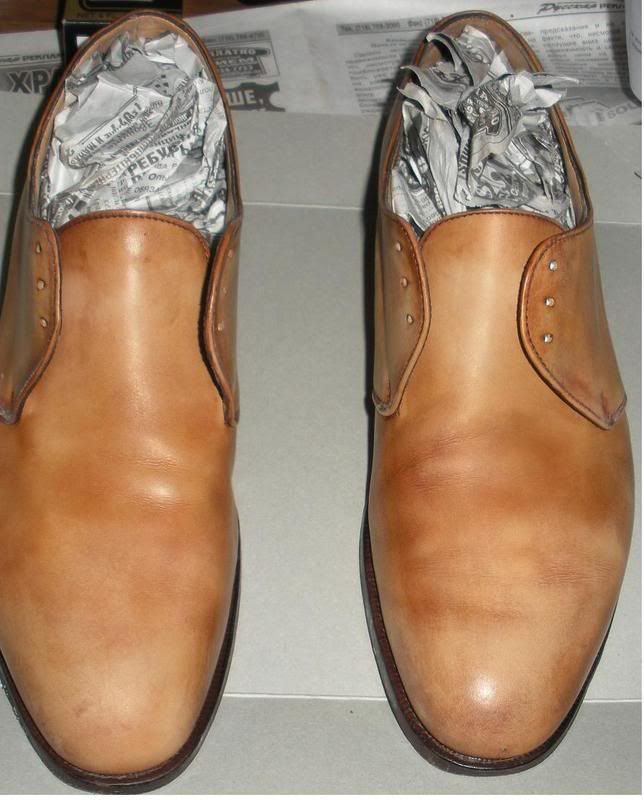 Done:

WITH FLASH: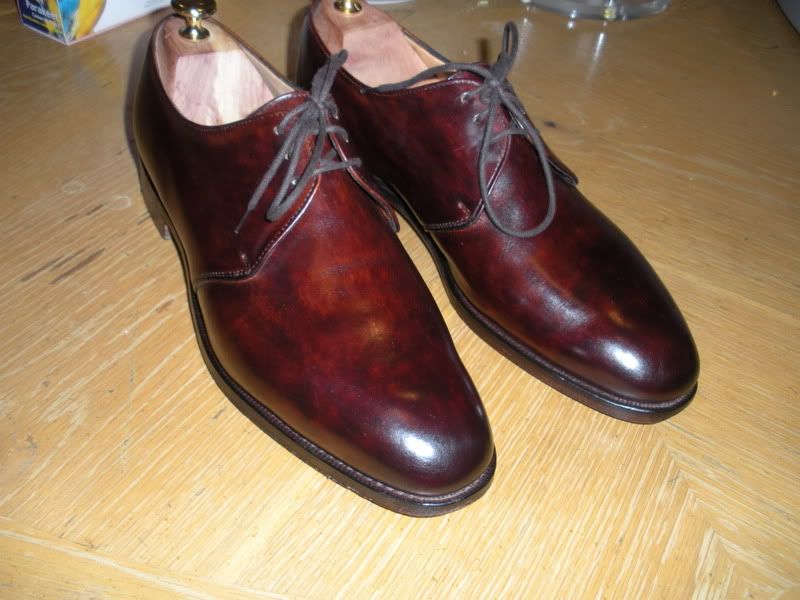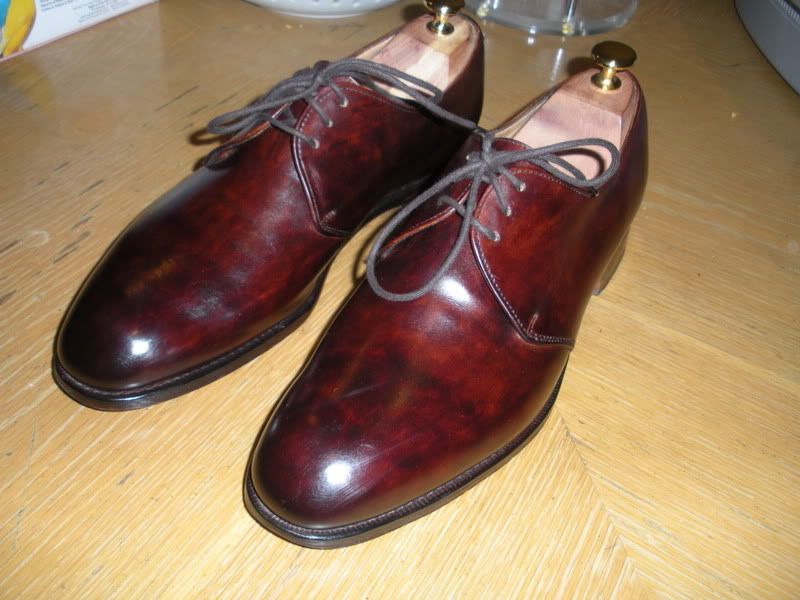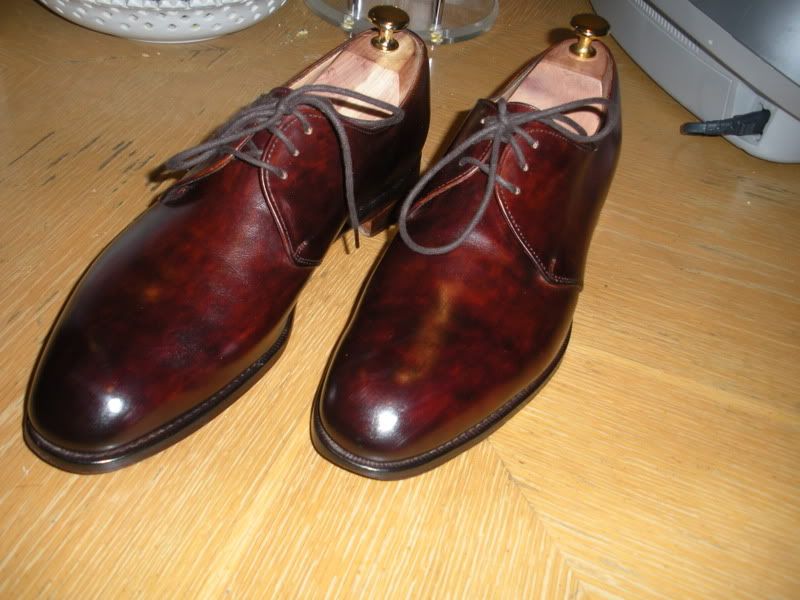 ***Edit:
Pic next to Lobb Tamar in Red museum calf: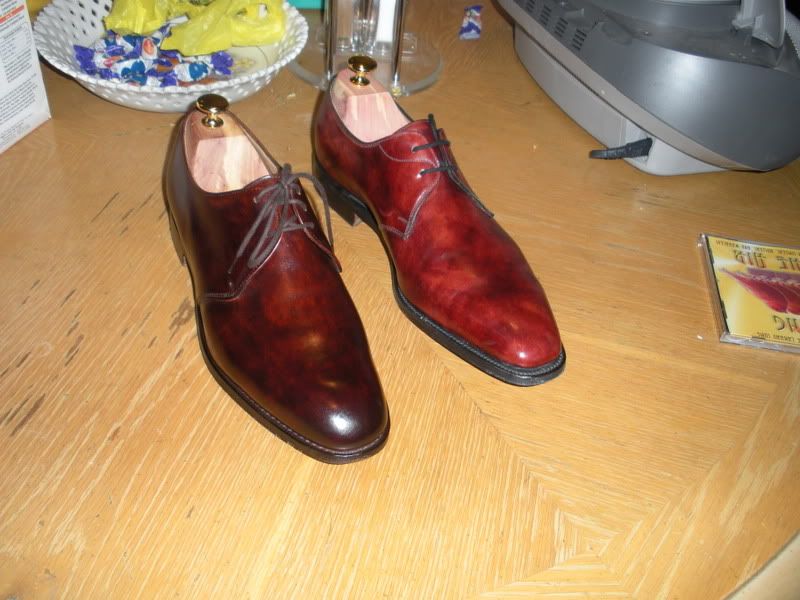 Thoughts compared to Project #1?