Joined

Jul 8, 2021
Messages

8
Reaction score

4
This isn't really Dieworkwear related, but given that the thread has usually had good discussions I'll post this here.
I'm not a big fan of the traditional brass button navy blazer, but I absolutely love Mark Cho's tweed DB with brass buttons.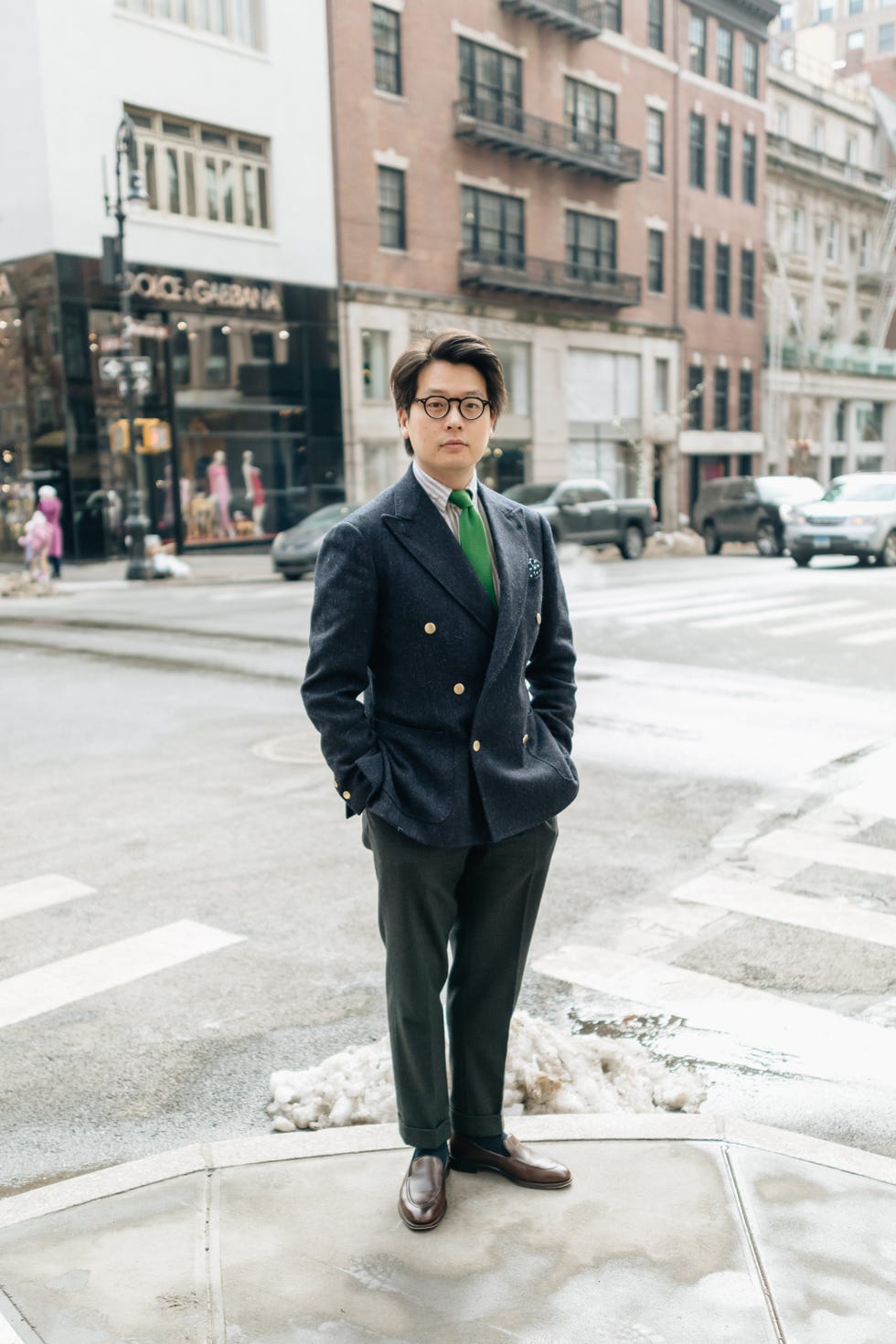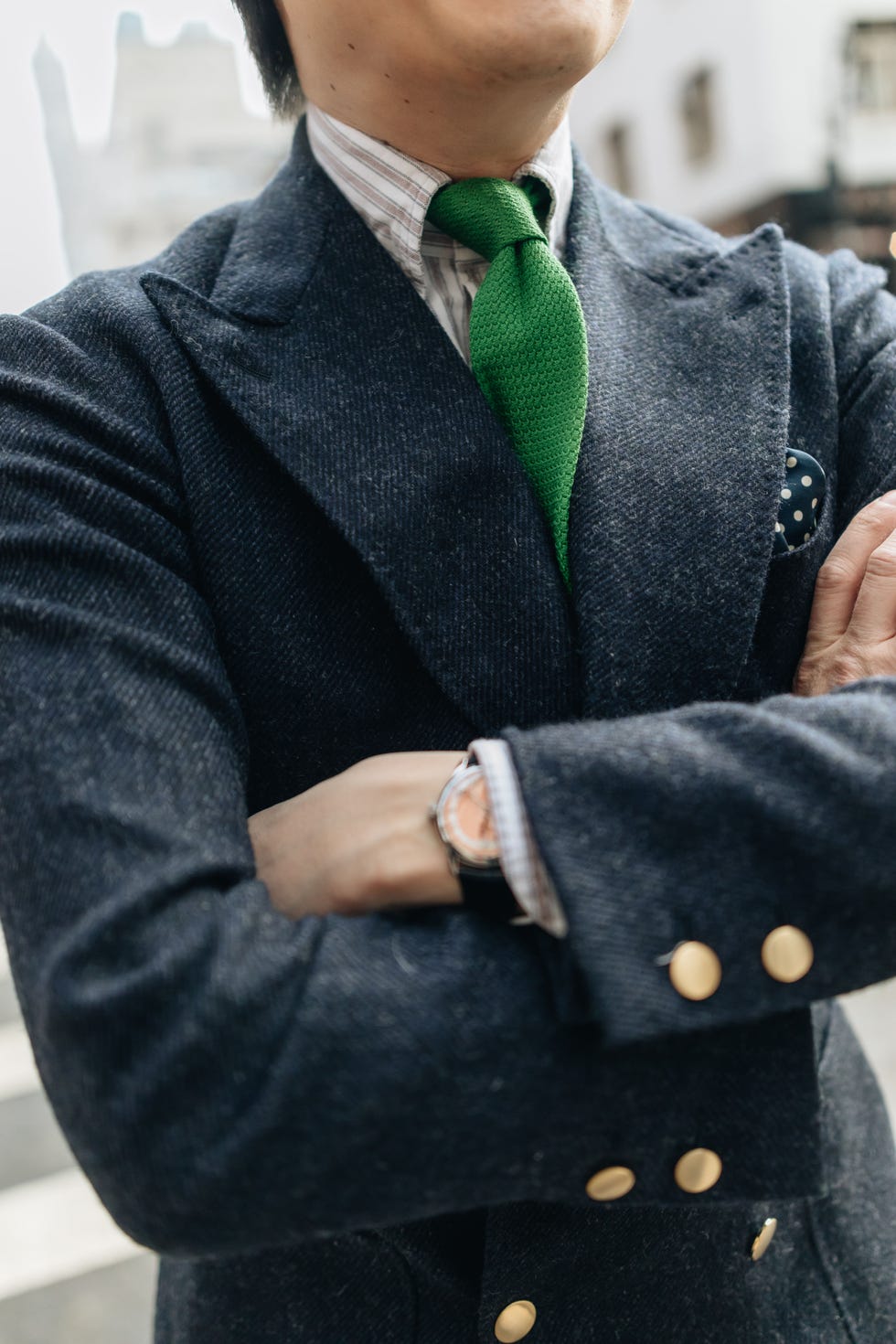 I initially thought it was a charcoal tweed, but seeing more pictures and The Armoury's video it turns out to be char-navy cloth (Fox Brothers TD22).
Inspired by Mark I'm now thinking of making myself a tweed DB with brass buttons as my next project. The char-navy obviously looks great, but I was thinking that a marled dark brown, dark green or charcoal could also look very nice as long as the brown or green are cold and dark enough. The options in these colours from Fox Brothers (TD20, TD18, TD21) all look like they could work nicely:
What wouldn't work as nicely with Fox Brothers though is the price of the cloth. As I'm very much an amateur tailor I'd prefer not to drop close to 400 GBP on cloth when the end product may or may not be something I'm happy with.
Some (more reasonably priced) options from Marling and Evans in quite different styles than the Fox Brothers twill tweeds:
Which type of a tweed (colour, pattern, weave) do you think would work nicely as a DB with brass buttons à la Mark Cho? Also straight-up cloth suggestions are welcome. Thanks!