Joined

Jun 4, 2008
Messages

58
Reaction score

0
*** Updated with better photos Better photos: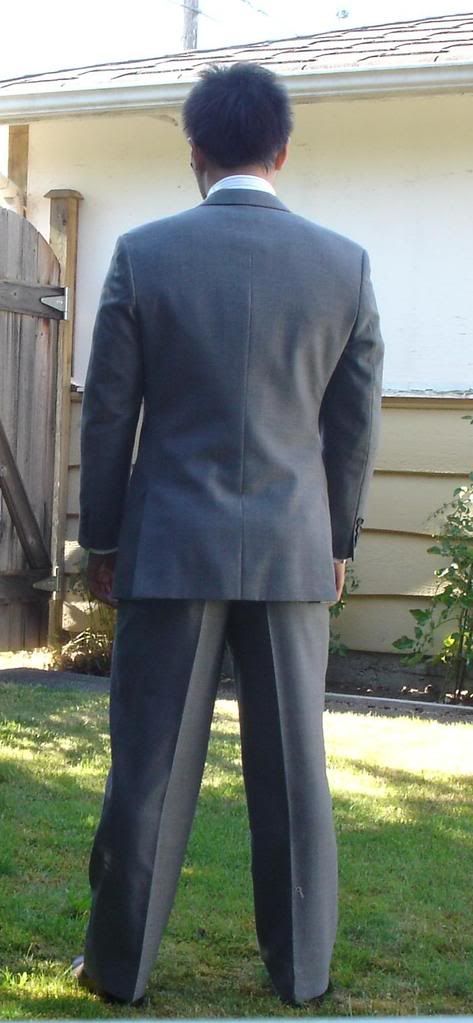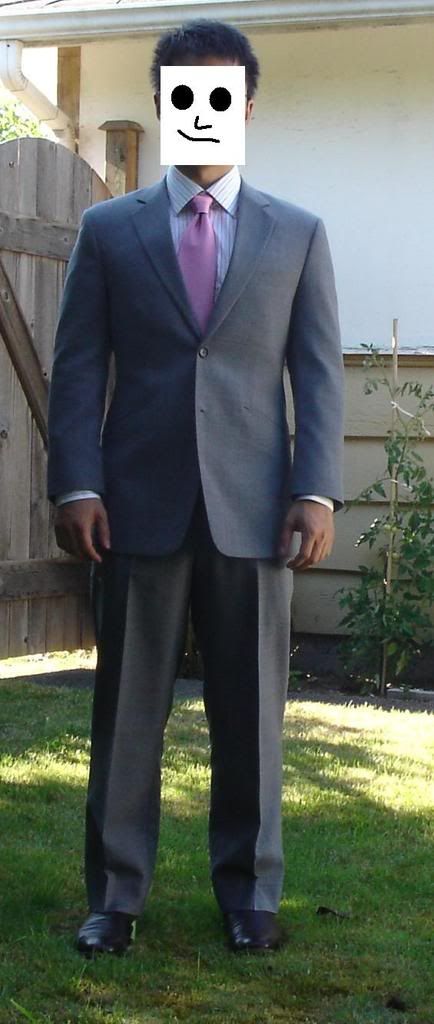 *** Hi everyone, first post. I recently had a suit made for me and I'd appreciate all criticisms. It is a MTM suit from HK. I'll divulge more details later if anyone is interested but I don't want it to hamper any criticisms (although I doubt it will). The jacket was sent back to the tailor today when I realized the sleeves were uneven (when they are even in the photos, if they are, it is because I made 1 of the shirt sleeves shorter by holding the fabric than it normally is). I broke my collar bone (clavical?) in grade 9 and did not realize that the shoulder with the broken bone is about an inch or so lower than the other. Well, I didn't realize it until today at the tailors. My brother took 2 types of photos: Shots from a high angle (from a tall person's POV) and shots from a person around my height.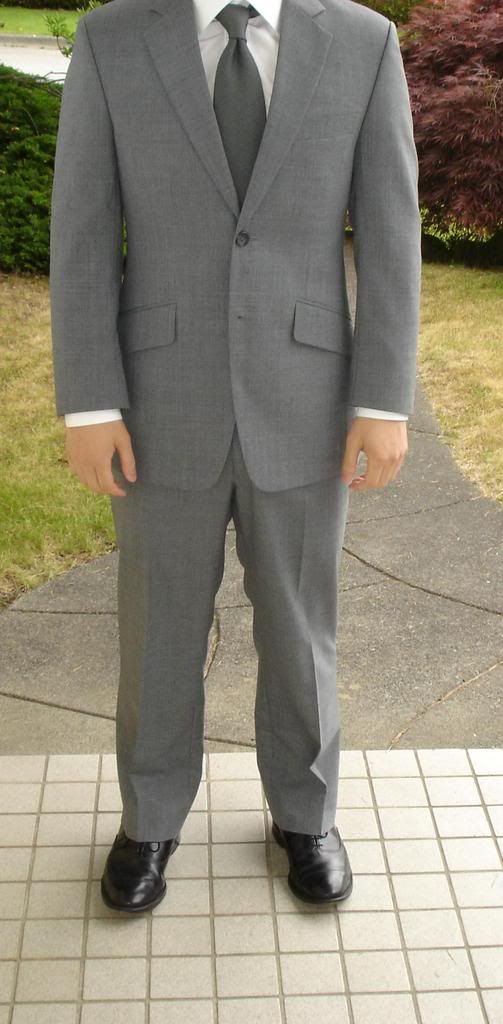 The last one is another spread of the back POV but it is rather large so I am linking it.
http://i301.photobucket.com/albums/n...nt/08Back2.jpg
I'd appreciate any criticisms. There is very little waist suppression and maybe for a casual jacket I would take in the waist 2 inches on each side but for a suit I think it is better to have more room for movement.