Joined

Sep 3, 2006
Messages

223
Reaction score

1
you may have seen my thread in SUFU, but here it is again because it seems to be different responses whenever i double up
Here is a APC NS in a size 29. It's been two months, and they've stretched to a true 33"
It's faded well in places, but the cameraphone can't pick up the contrast at all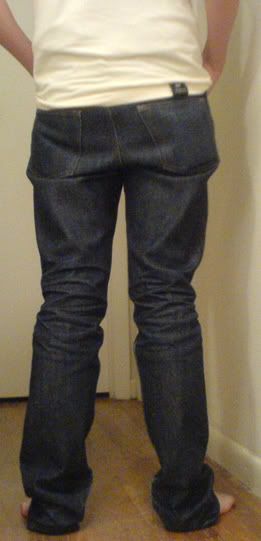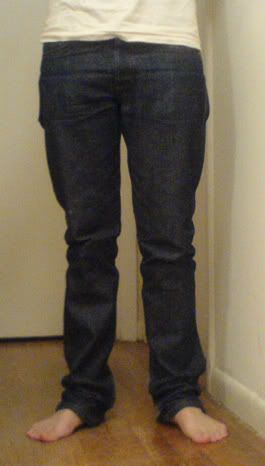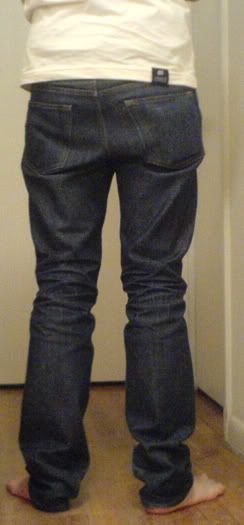 as you can see, I'm a bit knock-knee'ed. I think that contributes to the jeans looking flared?
Also, I don't know why the seat of the jeans stretched so much- It's not holding it's shape very well, and it's giving me a pudgy assed look.
Think I should soak to shrink it back up?
Also, I'm not sure what type of fit I want next.. something baggier or something slimmer. I'm shooting for slimmer and maybe some New Cures again or some thin finns.
Let me know what you guys think