Joined

Aug 29, 2008
Messages

794
Reaction score

0
This is not something new, so I am sure a lot of people have heard about it. For those who didn't here is an easy (and very cheap) way to watch your downloaded torrents, (legally!) ripped DVDs, music, weather, podcasts, magazines, pictures (of nature) and just about anything on your shiny 50 inch plasma.
Although this method is a couple years old it does support up to 1080p output (not blu-ray as it hasn't even been decoded yet) so it is still up to date.
Yes you can spend your money on Microsoft commercial
alternative
(that requires you to own Vista Ultimate or Media) but here is how to do it the cool way.
1. The first thing you need is the original Xbox: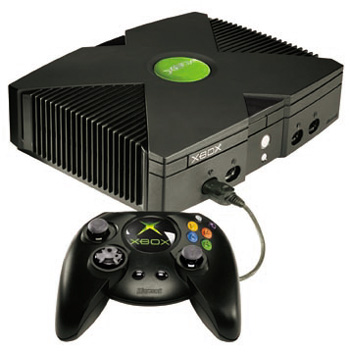 This is where your 10$ are going towards. You will probably pay 10x that if you but it new but thrift stores and flea markets will have a lot of these because the 360s are under 200$ now.
Don't worry you don't have to be a gamer for this, the Xbox is just your medium to connect your PC to your TV.
2. Now you need a completely free software called
XBMC
:
This is the basic interface look, there are loads of plugins and scripts to change how you want it to look and perform.
Now you install it on your
Xbox
. It is a tad tricky but there are lots and lots of guides on how to do it and should not take more than an hour one you figure it out.
3. After you install it, XBMC automatically connects to the internet and you pc (wirelessly if you have a wireless router) and allows you to freely stream all your media. Besides Blu-ray disks you can stream virtually anything. Youtube, live TV, Stage6, watch-movies.net are also freely available. There are phenomenal options to categorize movies like automatic connection to imdb.com and downloading dvd covers, plot, rating, anything else.
Now to keep it stylish you can also configure your universal remote to handle everything from turning on the Xbox to changing the pixel ration while playing a movie, again lots of guides on the subject.
4. Finally if you are like me and don't enjoy having an old game council having in your living room you can always get a different case for it. If you are crazy enough and can get your hands on something
slick
for free, you can use it to accommodate your Xbox.
This guide is just an introduction to XBMC to give you an idea how easy and cheap it is to setup a gorgeous and very productive system on your TV. Many plugins allow you to get weather feeds, watch/listen/read anything without paying a cent because you already have it on your computer.
There are plenty of resources on the web, youtube, XBMC forums to help you set this up so if you don't want to shell 400$ for a Widows Media Extender, here is a cheap, and much more popular alternative. I hope you all find this useful and thanks for reading!