Joined

Sep 29, 2009
Messages

208
Reaction score

2
Wanted to take a moment to describe my recent experience with Ian Daniels, and echo the praise he has gotten on SF.
I arrived for my vacation in Los Angeles on Wednesday afternoon, with the intention of driving to Vegas on Thursday. These plans got cancelled, so my immediate thought was to set up a warehouse appointment with Shop The Finest for Thursday. Ian was great about having me come in on such short notice, and I set up an appointment for 10 Thursday morning.
When I arrived, I was greeted by someone who works for Ian. She showed me around the "warehouse" and explained how everything was organized. I use quotes around warehouse because it didn't have a warehouse feel to it as I expected, but was rather nice, well organized, and clean. It was more like a rather large and really packed (with amazing clothing) showroom.
She then told me to take my time, ask any questions I may have, and gave me free roam of the place. What was most impressive was how easy-going and trustworthy they were. No one was following me around or hawking me, and I felt completely comfortable browsing at my pace.
The selection was incredible (as well as the prices). There is a good amount of inventory that they don't have listed on Ebay, which makes the trip even more worthwhile.
Ian showed up about a half hour after I had began my browsing, we only briefly spoke, and i continued my browsing. Once I had everything I wanted to purchase lined up (a pair of Sutors, 2 pair of Valentini pants, sorry Im a small timer!) I brought them to Ian to purchase.
I ended up spending the next hour or so talking with Ian about anything and everything: clothes, shoes, watches, cars, my girlfriend, etc. It was great to find a business owner so willing to take so much time out of his day just conversing with a customer, and not a big money one. It made me feel truly valued as a customer.
As if Ian hadn't been great already, here is where Ian really won me over as a customer. I left STF and was planning on hitting some other places to do some shopping, and one of them happened to be Leather Soul. I spoke with Bryan at LS and tried on a bunch of shoes, and we came to the conclusion that I hadn't been sized properly in the past (which was a rather disturbing experience for me). At this point I was distraught. Not only have I invested a lot of money in my current shoe wardrobe, but I also had just purchased the Sutors from STF!
I immediately called Ian and explained the situation and asked if they had shipped the Sutors yet. When I found out they hadn't, I asked to come back and try them on again. He had no issues with this and was extremely understanding. I went back to STF the same day, and indeed the Sutors had the same fitting issues Bryan had shown me. I tried on some other shoes, and Ian had no issues with me returning the Sutors and picking up a pair of Saint Crispin's (which are just awesome).
Sorry for the long write up, just wanted to share my great experience with Ian and STF, as they have gained a customer for life.
P.S. Bryan from Leather Soul is awesome too, and will get a separate write-up when I get more free time. He was extremely patient, I must have tried on 15 pairs of shoes. Ended up with a pair of G&G.
As a reward for all of that reading, here are some horribly taken pictures of my purchase! I apologize for my camera skills.
Saint Crispin's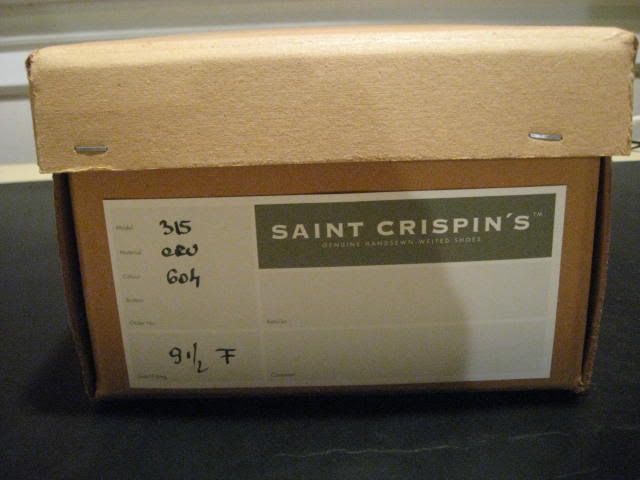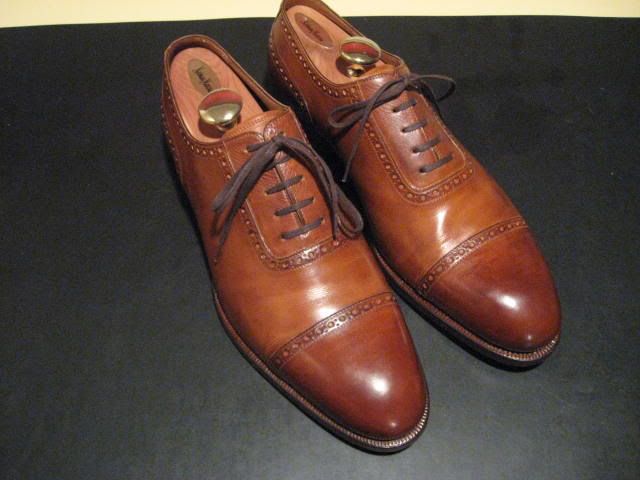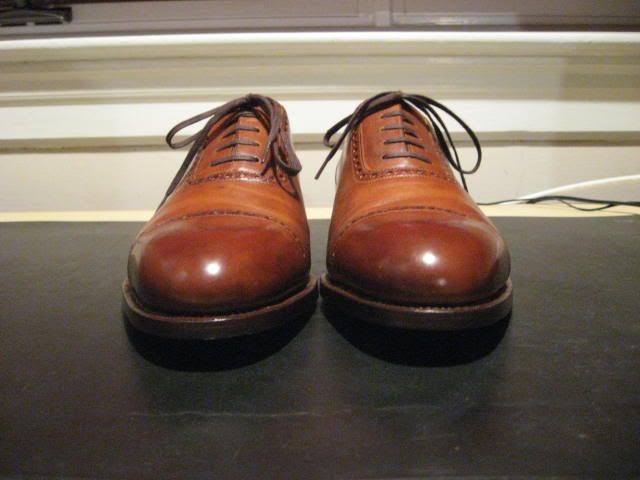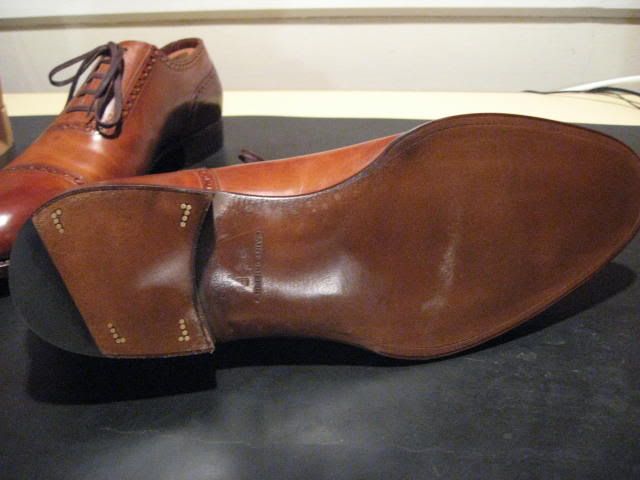 Valentini Pants (First are a brown mini-check, shame my pictures don't capture it well. Second are a gray stripe, different than anything I've seen before)