Joined

Dec 8, 2007
Messages

218
Reaction score

0
I bought a pair of Edward Green for Paul Stuart black captoes at a thrift store this week. They were covered in cracks, one of which went all the way through the leather.
After some conditioning and polishing (with blue polish, as you can kind of see in the picture) they looked like this: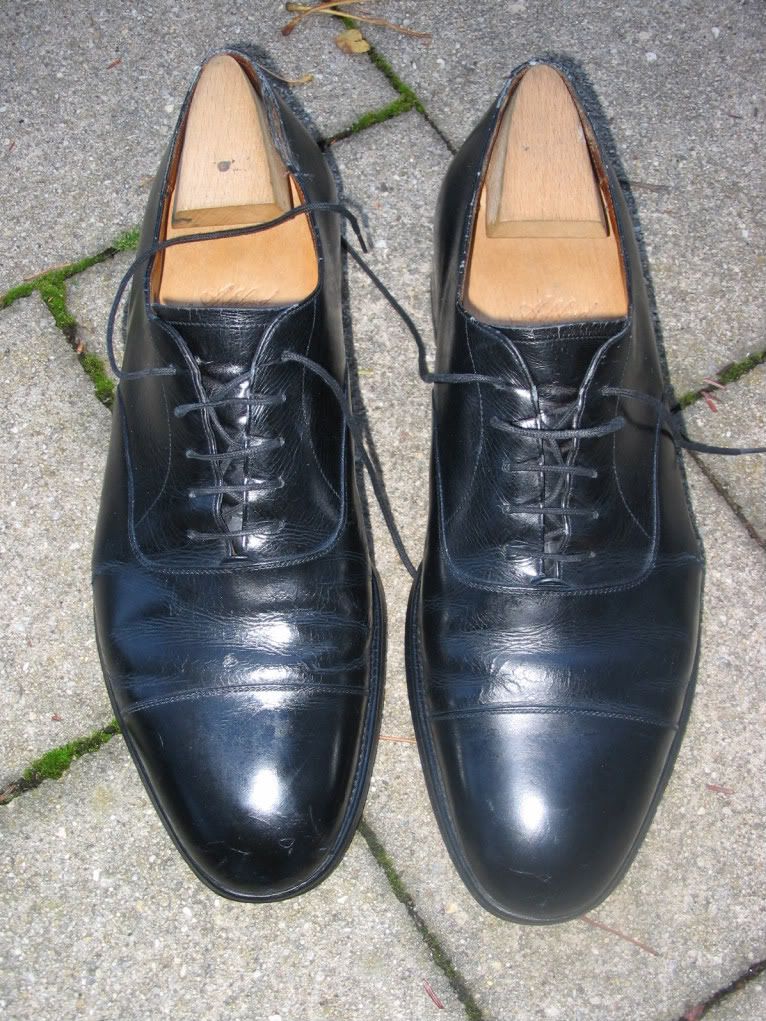 They didn't look good, so I decided to change the color entirely. I used rubbing alcohol and some solvent I found in my house to remove polish etc, then household bleach to remove the dye. After that I applied leather conditioner and then almost a full can of Meltonian olive green shoe cream. Now they look like this: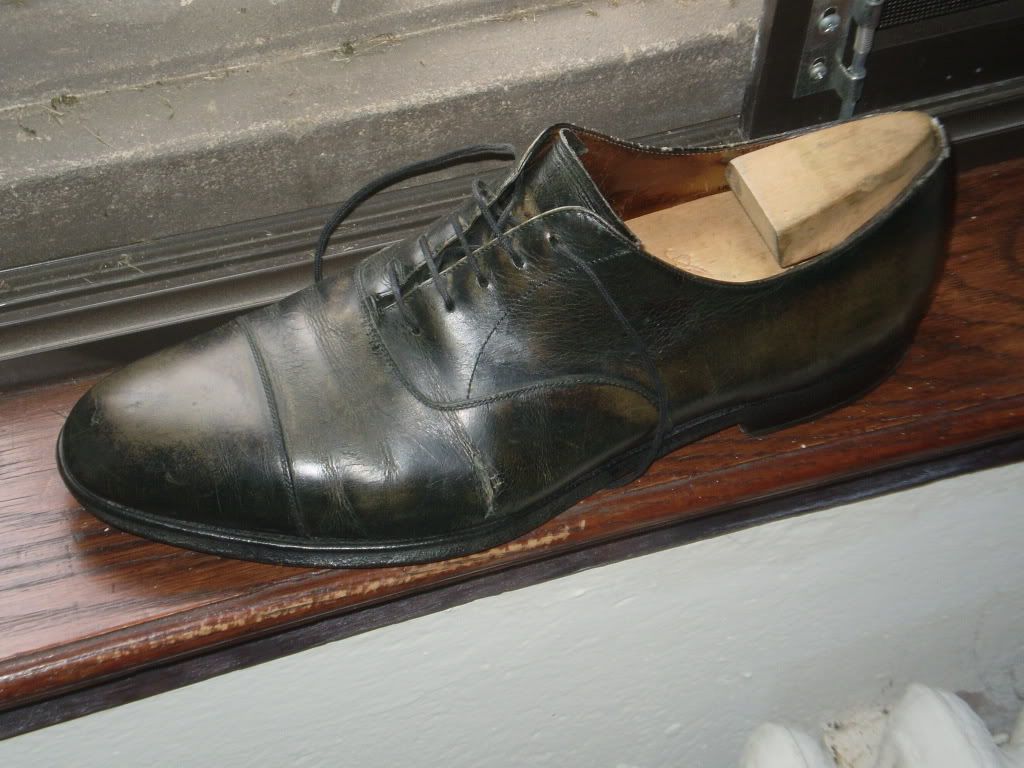 I think the beaten up look of the shoe goes well with the color, and I now plan to wear them.
I would like to deepen the green color a little bit though. I only used the Meltonian cream because that was all they had at my local shoe repair shop in the color I wanted. What should I look for? I'm sure polish will stain better than cream, but I'm having trouble finding it in this color.
Also, I'm fine with the crack aesthetically, but I'm concerned that it will get bigger when I wear the shoes.