Joined

Feb 15, 2010
Messages

2,471
Reaction score

397

I am with Nore. I have no interest in most of these shoes. A '64 Impala wasn't a good car in '64 and it is nothing more than a curio today. Most of the shoes iss posts aren't particularly attractive and today they are primarily props. Not to say they are all bad--but none make me want to wear something worn by someone else and dug from a dusty closet. That said, people here seem to like them and there are forum tools that allow you to eliminate most of those pics from view.
Hey, I have absolutely no problem with anyone that's not into Vintage Shoes. It's not my job to "convince"... hell, it's not a job at all. This is what I do for fun, being a Dad of 3 young ones, Vintage shoes keeps me at home. I just like to share what's out there.
HOWEVER, it seems that there is some kind off a misconception about what "Vintage Styling" really means. Of course I post a LOT of "Gunboat" style shoes. Triple soles, wide hand-welts, crazy exotic leathers. That's a PART of Vintage Shoes, but by no means the whole Kaboodle (or even the majority of it). There are PLENTY of Vintage Shoes that are more conservative & sleeker styles. Many of which are still available today... by the same makers that are highlighted on this thread so often.
1940's Stan West Spades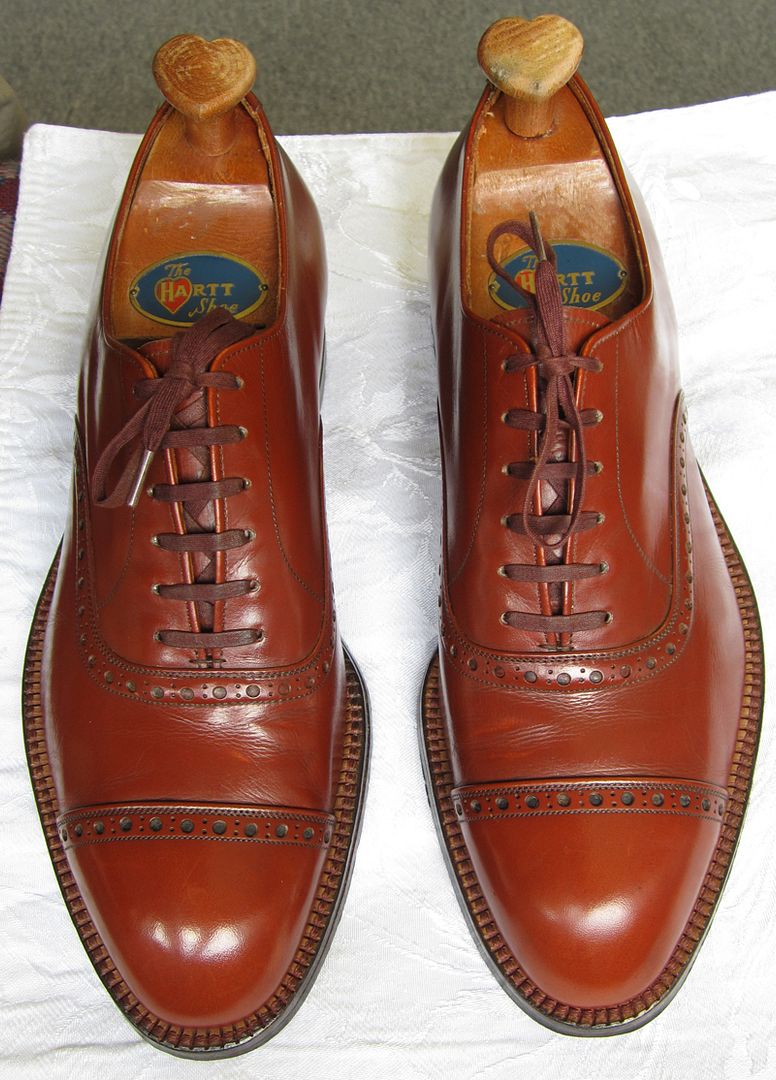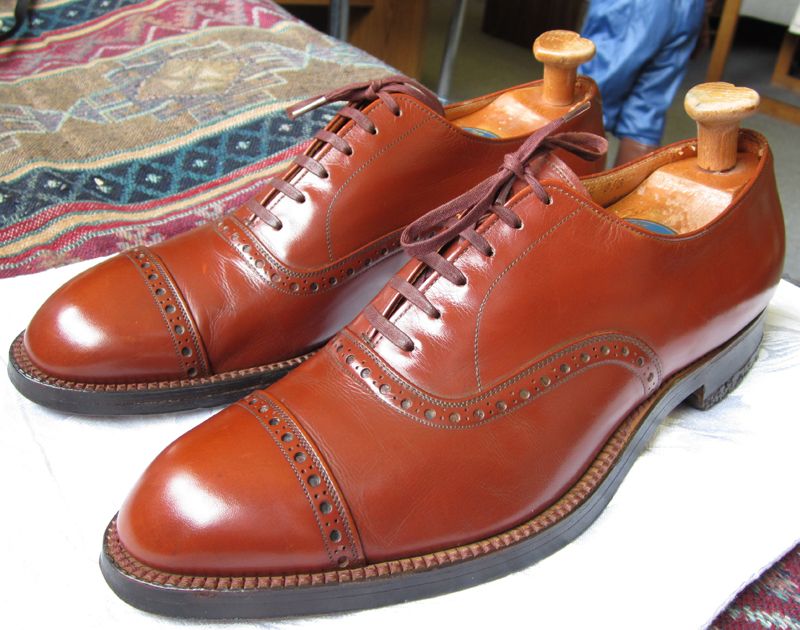 1940's Spectators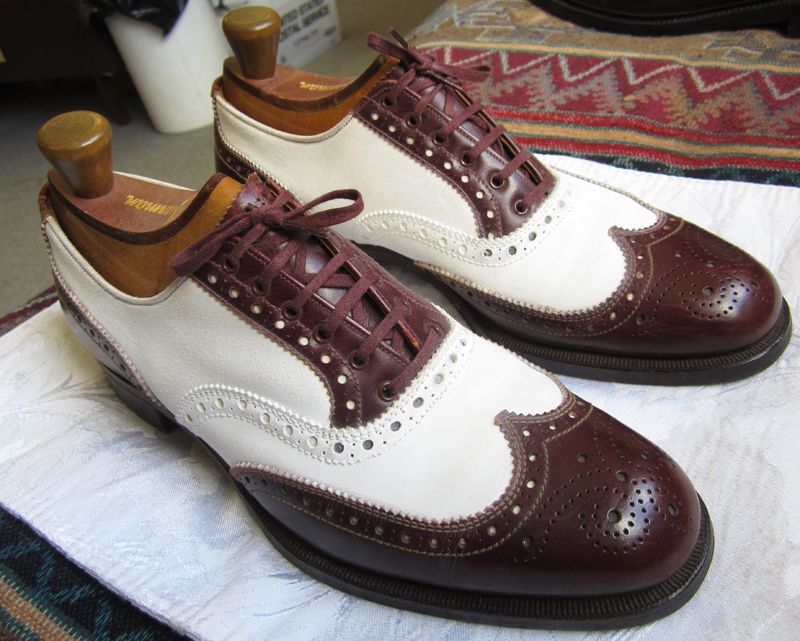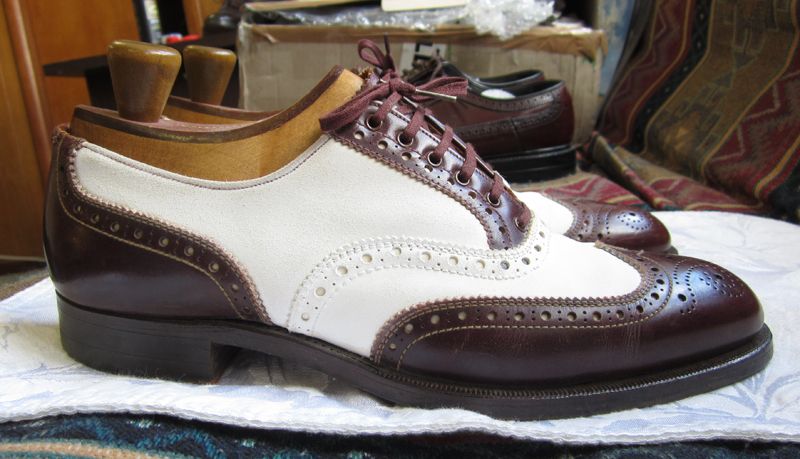 A more sleek model... 1930's Foot Joy Custom Made Spectators.
Honestly, these are made so nicely it's pretty incredible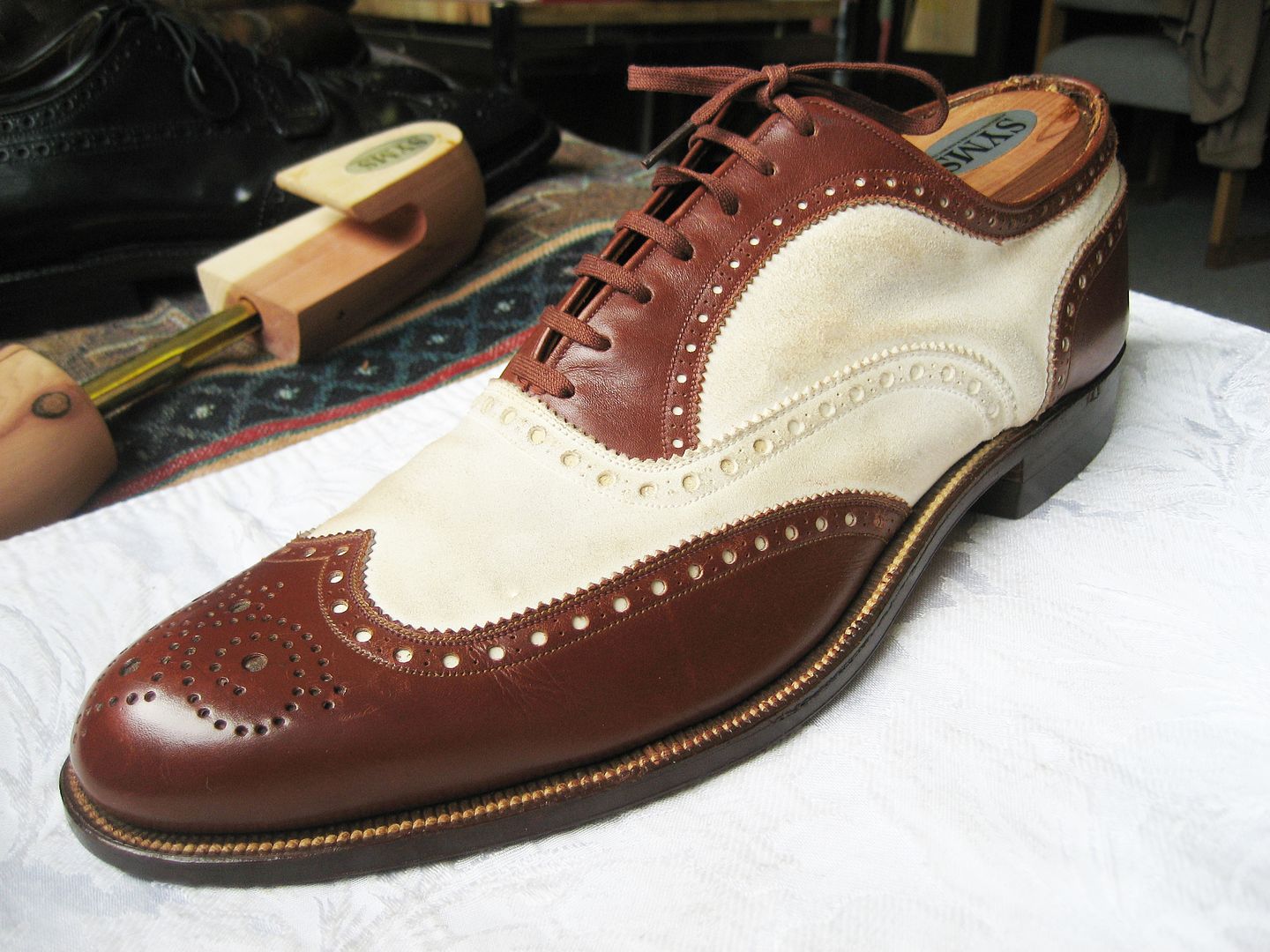 AND, the nicest shoes I have ever handled. I'm by no means the expert of all the top brands. HOWEVER, I've owned and handled many pairs of EG, John Lobb (UK, not Paris), C&J handgrades, most top Italian makers (except Lattanzi), and many more (still want some Vass and a pair of Over-The Top G&G). Still, these are just as nice as anything i've ever seen.
1930's Florsheim Custom Made Captoe Spades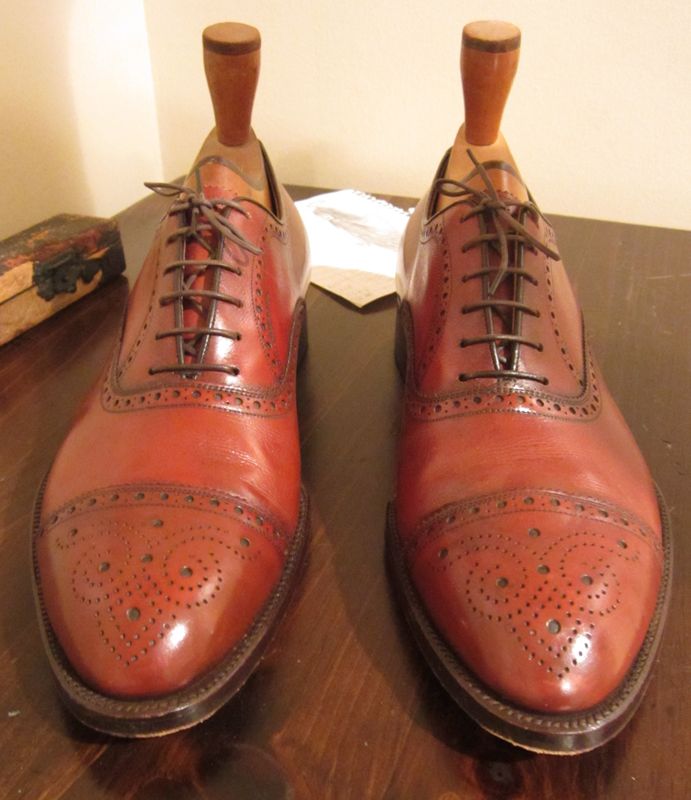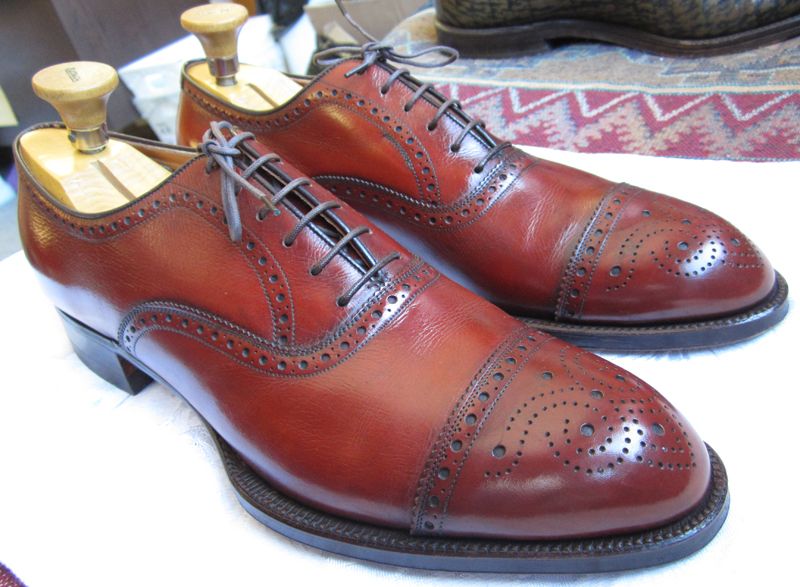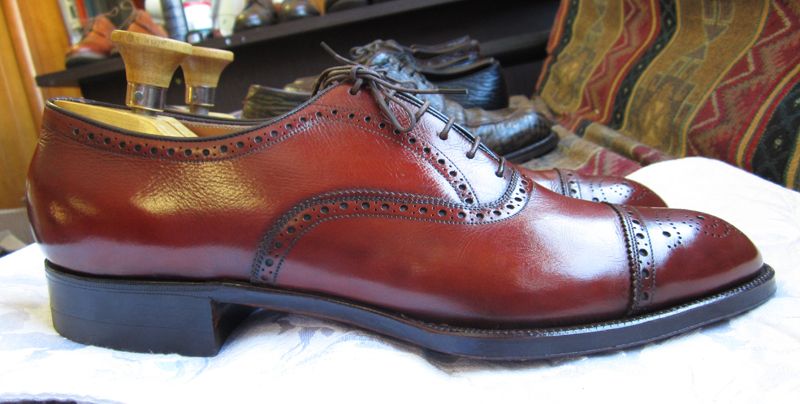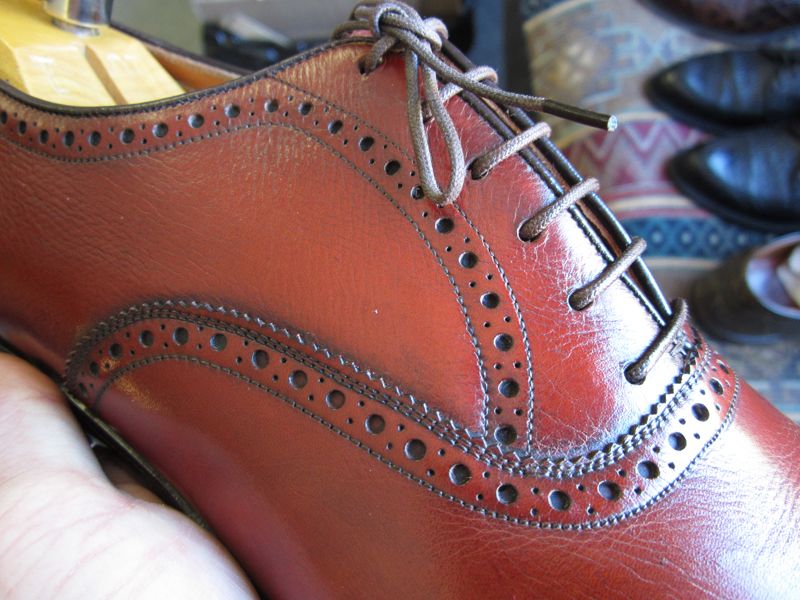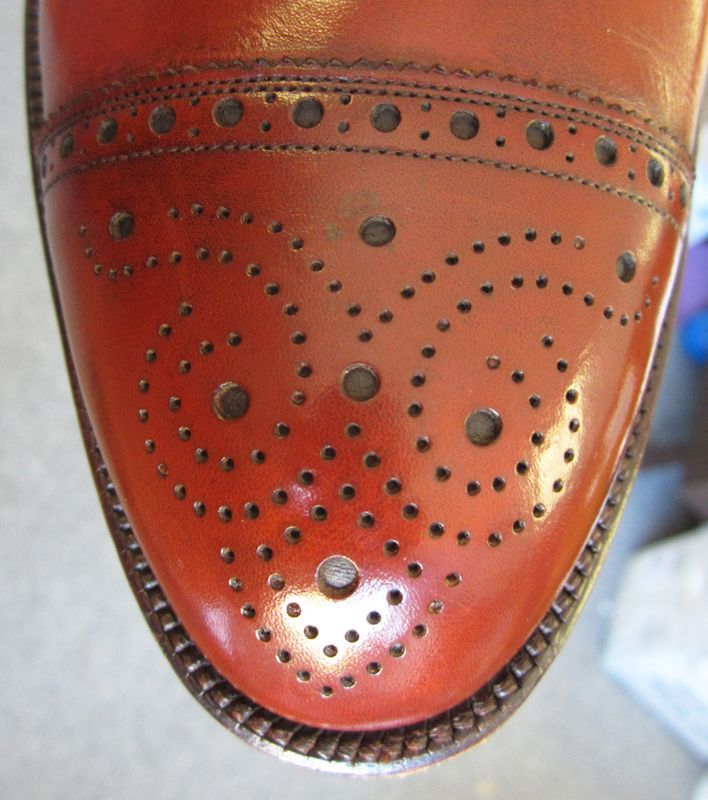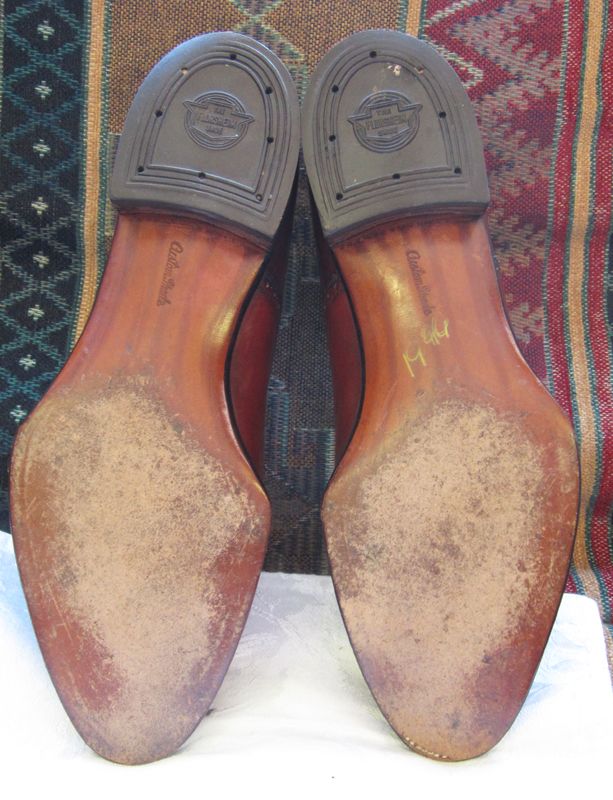 1964 Impala????? I think not. Maybe Aston Martin.