Joined

Jul 31, 2013
Messages

1
Reaction score

0
Hi,
My love for shoes is only just developing and my knowledge of shoe care is very low. I know there are plenty of threads and materials available on shoe care but I'm finding it all rather confusing. I've looked at creams, waxes and polishes. The difference between them is confusing me as well as when to use them.
I own 5 pairs of smart shoes currently- tan loakes (below), black loakes, dark navy ted baker formal shoes, blue suede ted baker loafers and brown zara loafers.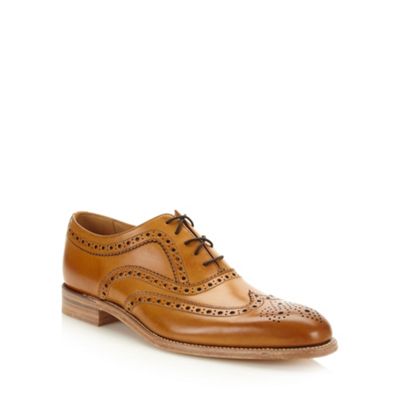 Here are the loakes, would a loake tan polish/wax be most suitable or a saphir polish/wax, as I've heard great things about this brand. I would get a black and navy polish/wax from the same company for my other shoes. Could a cream be used on a suede shoe, as I've seen they can be used on nubuck leathers, or is it just best to use a suede brush? No clue on suede care to be perfectly honest.
My main confusion is firstly the difference between waxes and polishes and which is perceived as the best, and secondly when should a leather cream and polish/wax be used, ie cream everyday or only when I polish the shoes? Finally, I plan to buy some cedar shoe trees for all of my shoes. Any advice would be greatly appreciated. Thanks