Joined

May 24, 2002
Messages

25,421
Reaction score

267
As some might know, I recently went on a trip to the People's Republic of China, namely Shanghai; but also some other cities including Macau. Macau had a lot of obviously underaged prostitutes roaming the old Casino Lisboa. However, I visited the Shanghai Nautral History Museum which is housed in an unbelievably decrepit Neoclassical edifice with cupolas and all, built I believe in 1923. Thick lead paint-laden teak paneling, warped parquet floors, dirty marble mosaics and grimy stained glass windows abounded along with crackling plaster cornices and incogruous picnic furniture. And this was when plaster ornaments were still done by hand on a sort of hay back--none of that prefabricated plastic stuff. There was also some mid '80s "digital" elevator full of cigarette butts stuck in the middle of the stairwell, replacing what I suspected was an old cage elevator. All the animals looked lonely and sad, a thin coating of dust on each diorama and exhibit. The main lobby--huge, dark, and replete with an extremely large but grey-cast coffered glass ceiling--was as dark as lung cancer; it held a set of dinosauer bones. In all, it was a pleasant visit, quite delightful in fact since I think the more decrepit a museum, the more enjoyable. I don't want to visit some LCD display.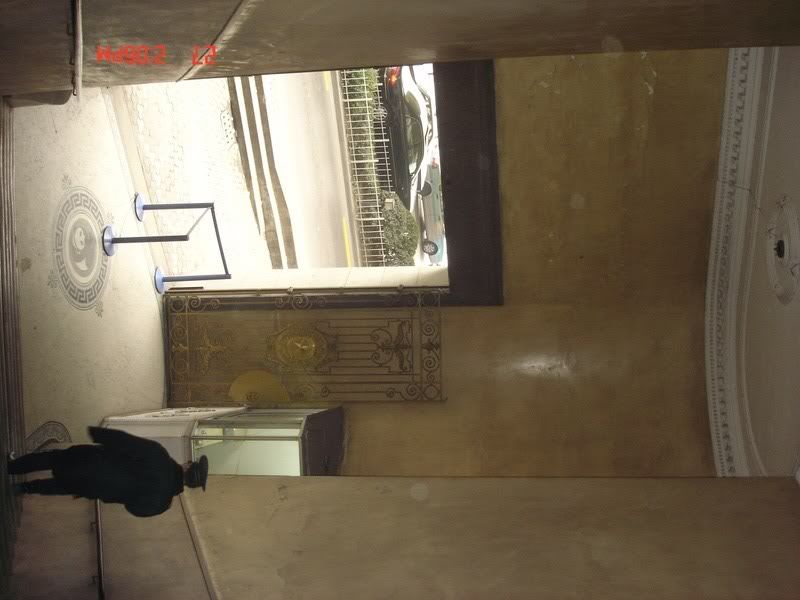 The main stairwell up to the entrance lobby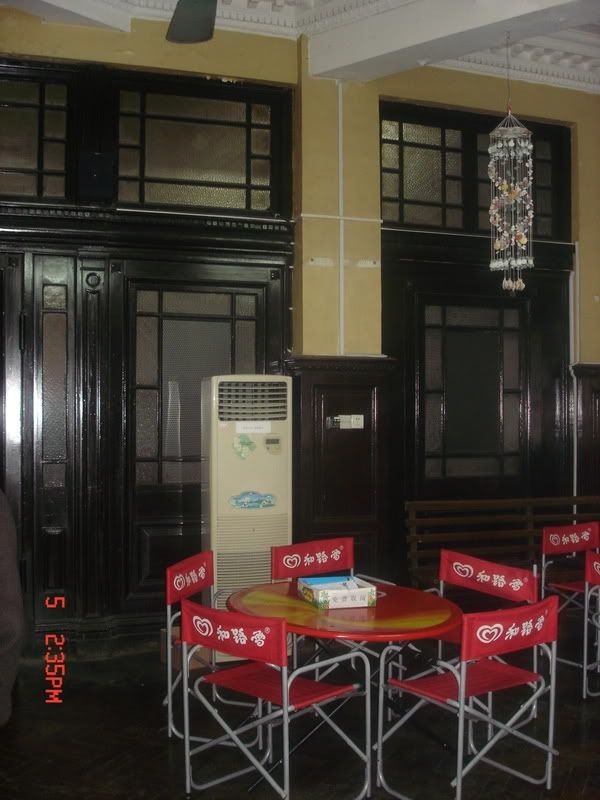 The so-called "Rest Area" and gift shop comprising of tacky plastic paper-weights and puzzles on a much-abused and repainted glass counter, probably gleaned from a 1970s State department store.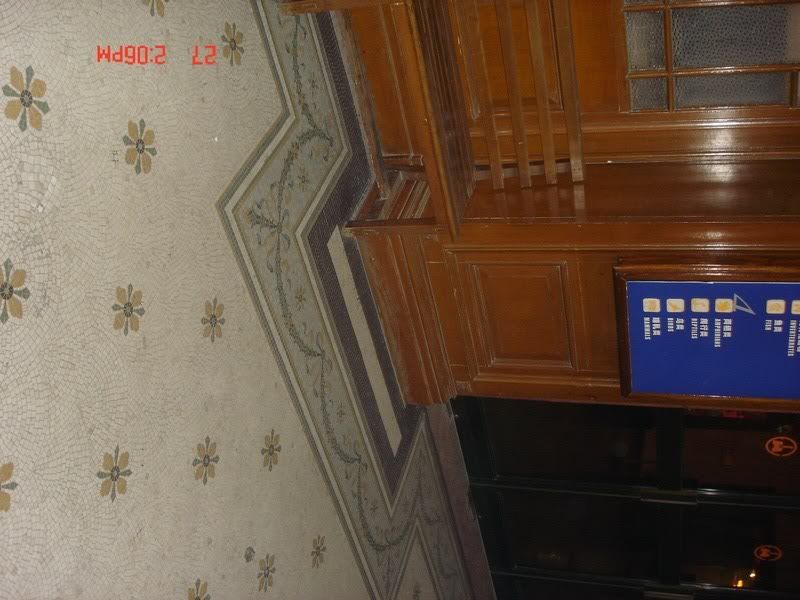 The intricate marble mosaics, done by Italian craftspeople in 1923.
Entrance lobby.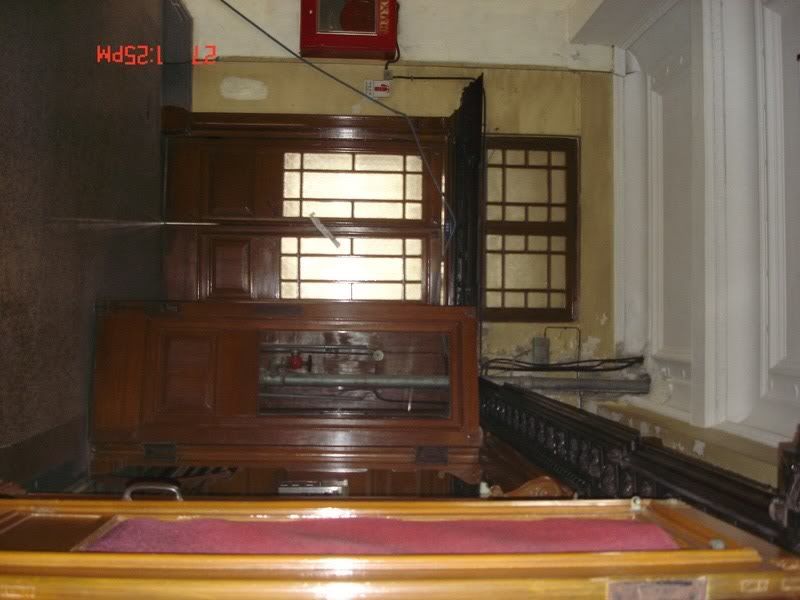 One of the more preserved stair vestibules.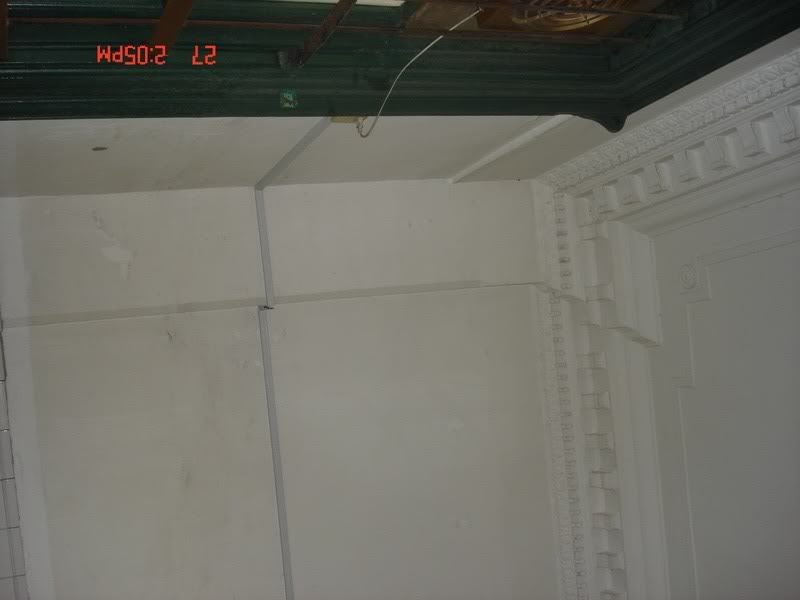 Crown mouldings in the bathroom which was a section sub-divided up from a larger lobby area.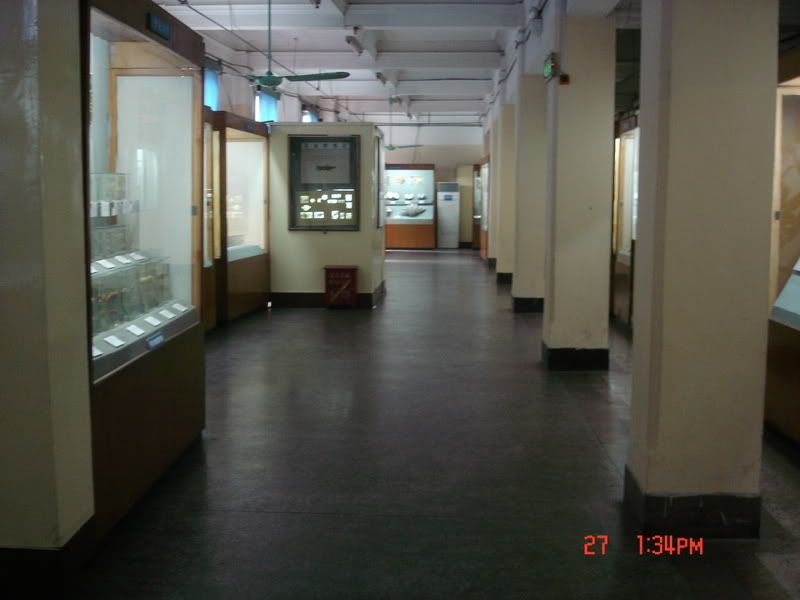 The general exhibit halls
A rather rare--and lonely--coelacanth fish. It seemed to be rotting though, in its corner.
A strange animal.
Another exhibit hall
An unrelated but lovely French villa in the middle of Shanghai. There are numerous buildings of this sort there. This is clearly a well-preserved one. Others house something like 25 households in the various former (sub-divided) living rooms, etc.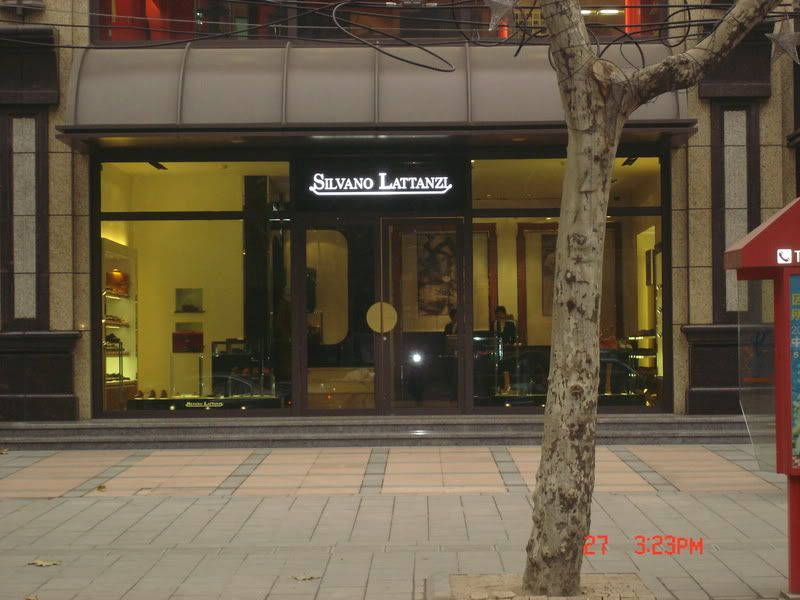 And for a bit of StyleForum appropriate consumerism.