I lost 50 lbs and have been lurking here for some time. I've replaced most of my wardrobe with proper fitting clothes. I'm looking for a few accent pieces for casual evenings out. The published sizes on this look like they'll fit me. I'd wear this with dark jeans or chinos and a polo or casual button up in charcoal gray or other complimentary colors along with brogues or wolverine 1000 milers in dark brown.
Thoughts on this look for a 50 year old man? Buy or keep looking?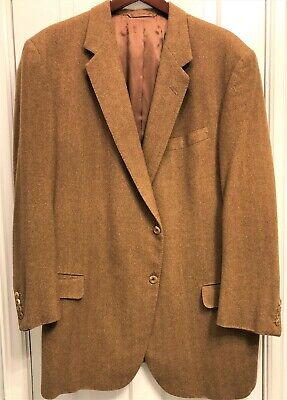 Oxxford Clothes Bespoke Herringbone Rust Brown. Collar to Jacket Bottom: 33.25". Chest/ Armpit to Armpit (laying flat): 26".