Joined

Jul 19, 2006
Messages

8,106
Reaction score

85
With my current interest in jeans I wanted some boots to complement them. I have a pair of IH 634S coming from Kiya at SelfEdge. Lots of previous thread about these two boots but not a lot of pictures, so I thought I'd do some comparison myself.
Indy is the generic version with the tan color calf leather and Neoprene sole. Retail was $320+tax at SF Alden store. GT was from Zappos at $239 total with free shipping.
I take a 9D in most dress shoes.
Indy was a 8EE and GT was a 8.5D.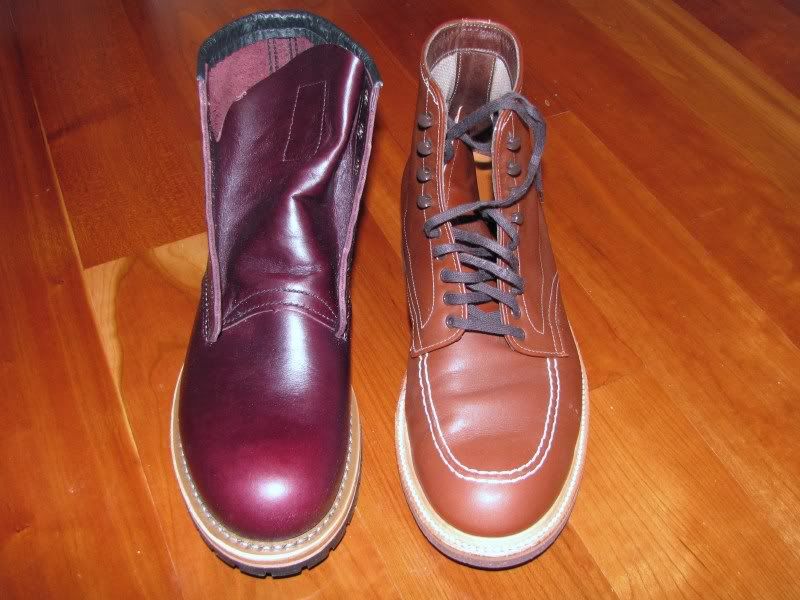 top view showing color differences. GT appears more sleek, but it may be because the Indy is a EE width.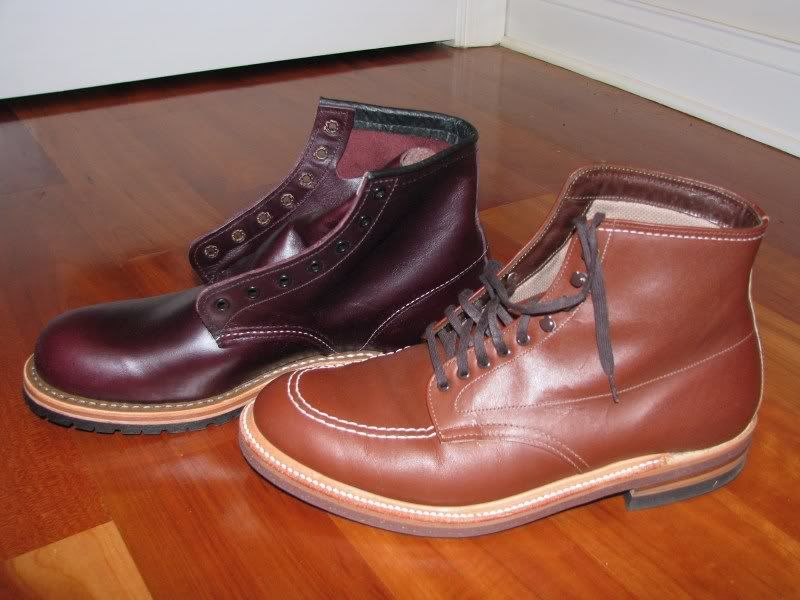 Toe box on GT more roomy
Tongue on GT is continuous with the rest of shoe, Indy is not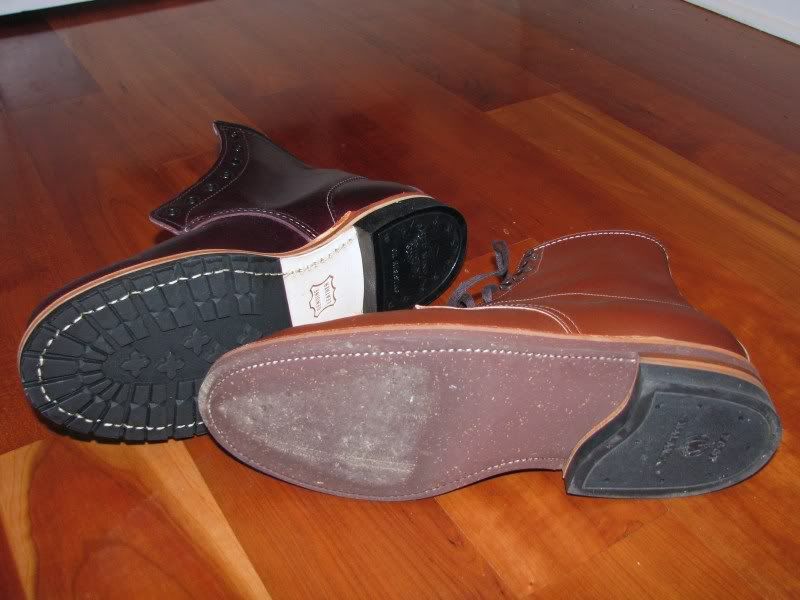 Neoprene sole on Indy vs. commando-ish sole on GT. I like GT sole better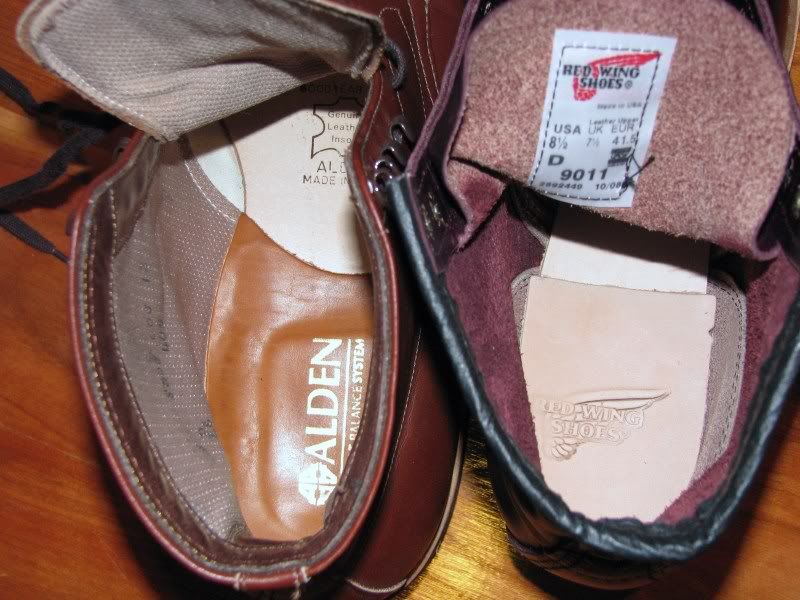 Insole shot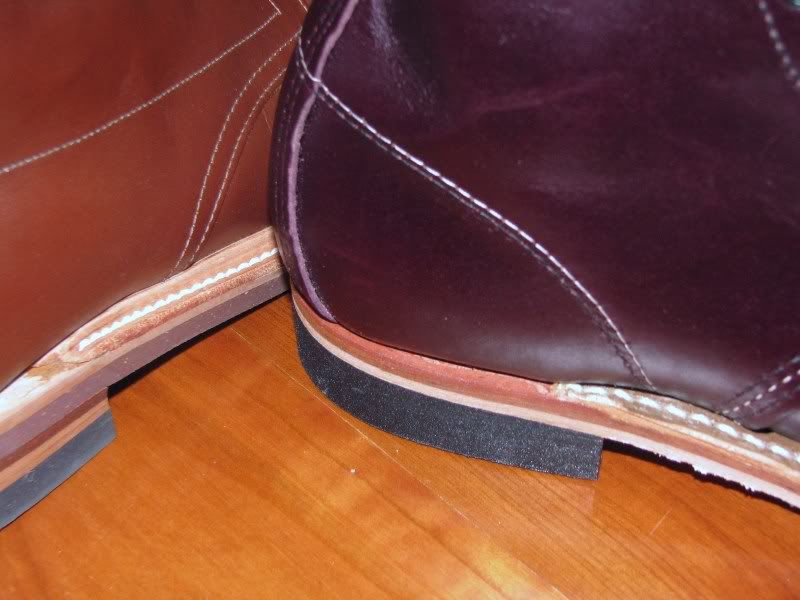 This is showing that Alden has an "attention to detail" advantage over the GT. I tried to show the ends of the welt where they stop at around the forepart of the heel. On the Indy it's a nice smooth transition whereas on the GT they are rough and roughly done. Other little details can be seen also elsewhere.
Conclusion:
I like both. They both serve the function I'm looking for, namely, foul weather-capable footwear that's stylish and well-built. Also both made in USA so that's a plus. In retrospect if I can only pick one pair, I'd go with the GT at $100 saving. My wife also likes the GT better, especially the black cherry color.