Joined

Jun 28, 2012
Messages

22
Reaction score

0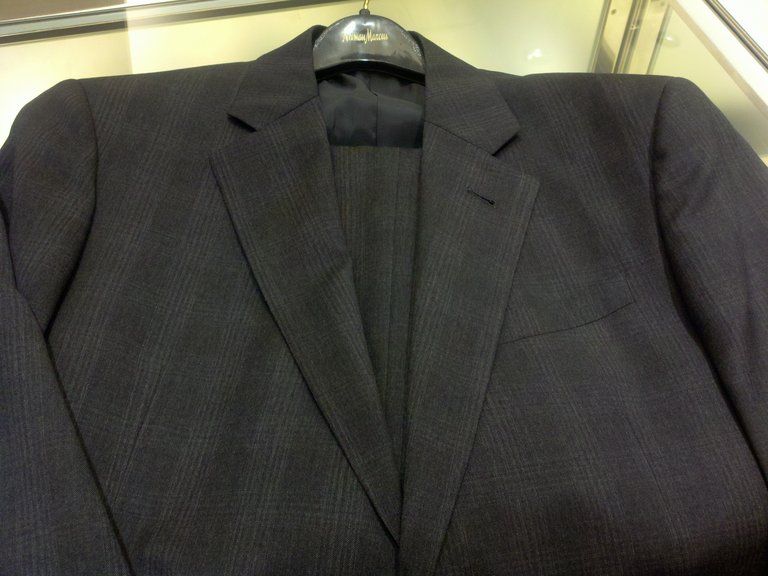 I recently purchased these two suits at Neiman Marcus. The grey is a Zegna and the dark charcoal plaid is Armani.
My question is, how do I know they are what the sales guy claims? He was a high pressure, hard-sell type, and, though he seemed to know his stuff (he claimed to have owned his own high quality men's wear store in the past, and was really dramatically against fused, partially or non-canvassed stuff), I am always a bit wary of the high pressure, aggressive sales guys.
He made a big deal of the fact that both suits are fully canvassed, and great deals at half price. The Zegna was on sale for around $1200, and the Armani for something like $800. I was in the market for some high end suits, although I was not really planning on purchasing them that day when I walked into Neiman Marcus. But the sale was ending in a couple of days, and the sales guy said they would be shipped out after that (see what I mean about the hardsell? It worked, lol), so, as I don't get that much time to shop, I sprung for them. He tried to sell me a helluva lot more actually, but I managed to keep it to the two.
I am slightly wary, because lately I have found out that at least Zegna, and probably Armani as well, manufacture lower quality, fused stuff, and I don't know if this could be found in Neiman Marcus. I thought not, given the prices at this place, but how would I know, being new to fine men's wear? Until now I have only worn OTR inexpensive stuff, with a very few exceptions over the years.
The suits both felt awesome in terms of fabric quality, and they fit great OTR. Of course, the tailor marked 'em up good, and I will pick them up next week. They both have soft shoulders, the way I like them, and in contrast to my cheaper guys, which are a bit more padded, and are either fused, or some may be half canvassed.
But I just don't know how to objectively tell, so any advice will be greatly appreciated.
Thanks!