Joined

Oct 5, 2008
Messages

283
Reaction score

0
Alright, so I bought my first suit last semester while in NY for a conference - hit up Bloomingdale's and bought a John Varvatos suit on sale. Of course, back then, I knew very little about suits. Now that I'm on Style Forum, I'd like to take advantage of the vast wealth of knowledge here and see how I did. I'm almost most probably going to try and get some alterations done - the sleeves seem far too long. I'll update this thread tomorrow when I have daylight to get more shots of the pants and whatnot. Also, please disregard the shoes - I know they're absolutely awful and cheap, I just haven't had a chance to pick up real shoes yet. I'm quite slim and small, and it was difficult to find a suit that fit me properly. I was hoping for a more slim-fitting pair of pants, but oh well. Anyways, here are pictures: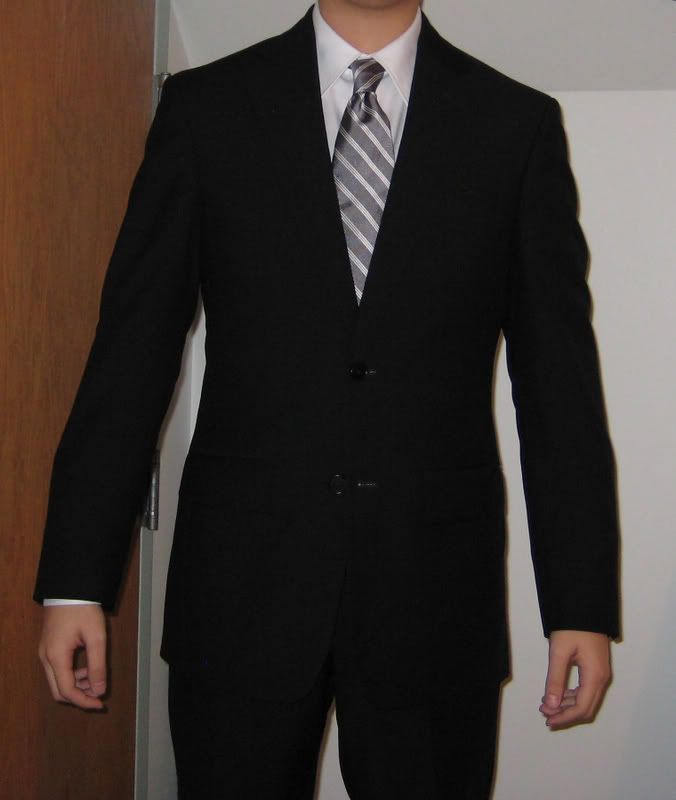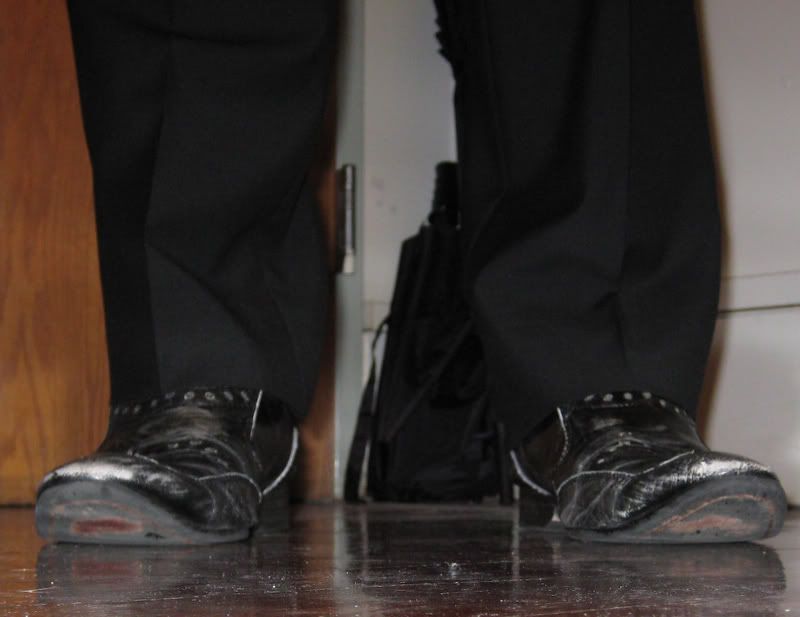 Suit: John Varvatos
Shirt: H&M Slim Fit
Tie: Brooks Brothers
Shoes: Crappy ass Steve Maddens I bought for like $30 on Black Friday from Amazon
I'm particularly concerned by the break of the pants, as I'm not exactly sure if they're too long. Also, keep in mind that while I'm using this suit for interviews and presentations (I'm an undergraduate business student), I also like to wear slim-fitting clothing and more modern cuts. Unfortunately, I can't afford Dior, so this is the best I could find with my limited knowledge.