Joined

Sep 7, 2008
Messages

116
Reaction score

0
About a month ago I met with Patrick from WW Chan and was measured for two pairs of pants, and four shits. I just received the part of my first order with WW Chan: one shirt and one pair of pants. The pants fit perfectly, so I'm not going to make any changes for the rest of the pants order.
I'm a little skeptical on the fit of shirt, however, and would like your opinion. Here are some quick iPhone pics taken right after I received the shirt. The shirt has not been washed, or ironed. I didn't even have cufflinks handy, so I used twisty ties: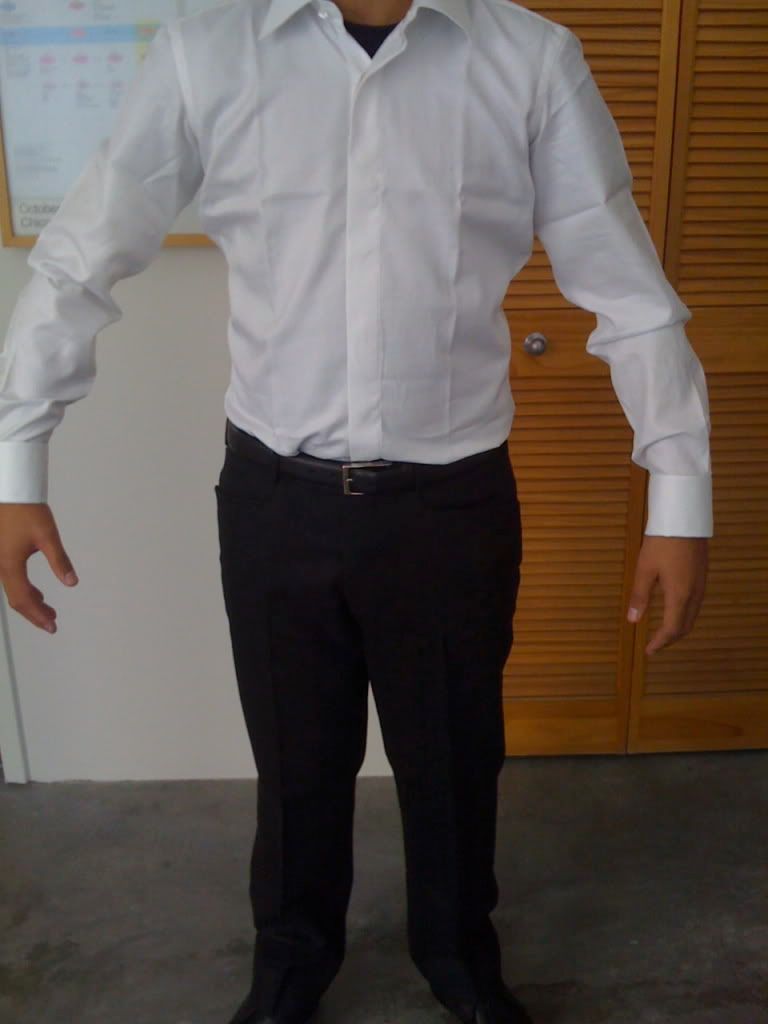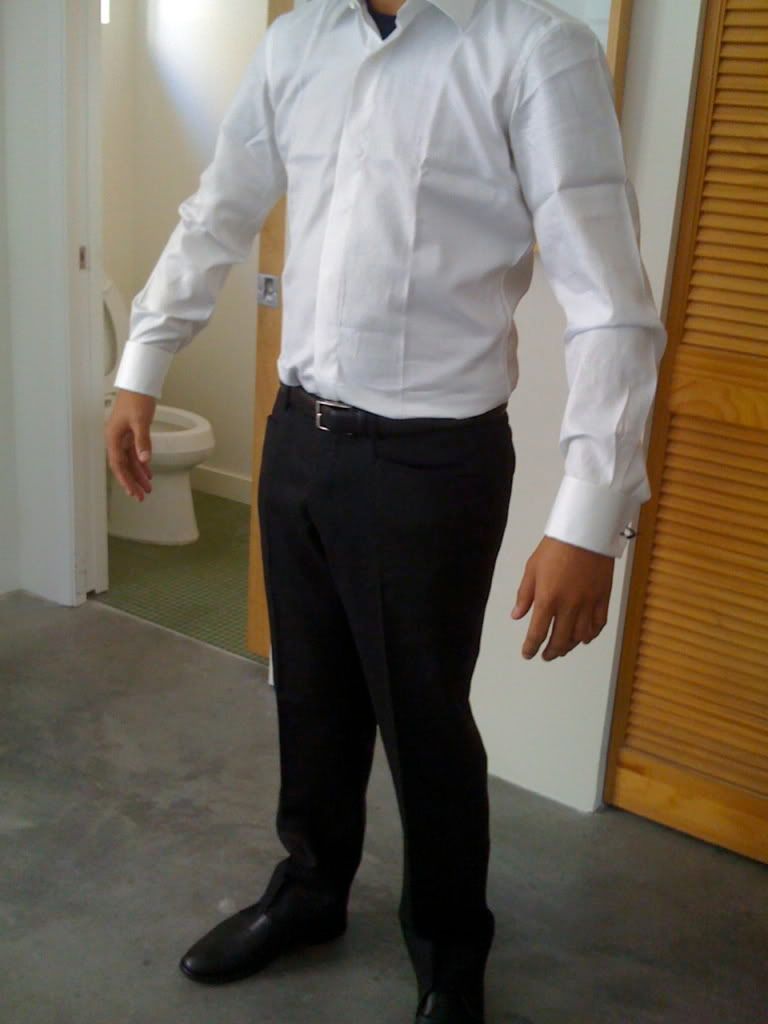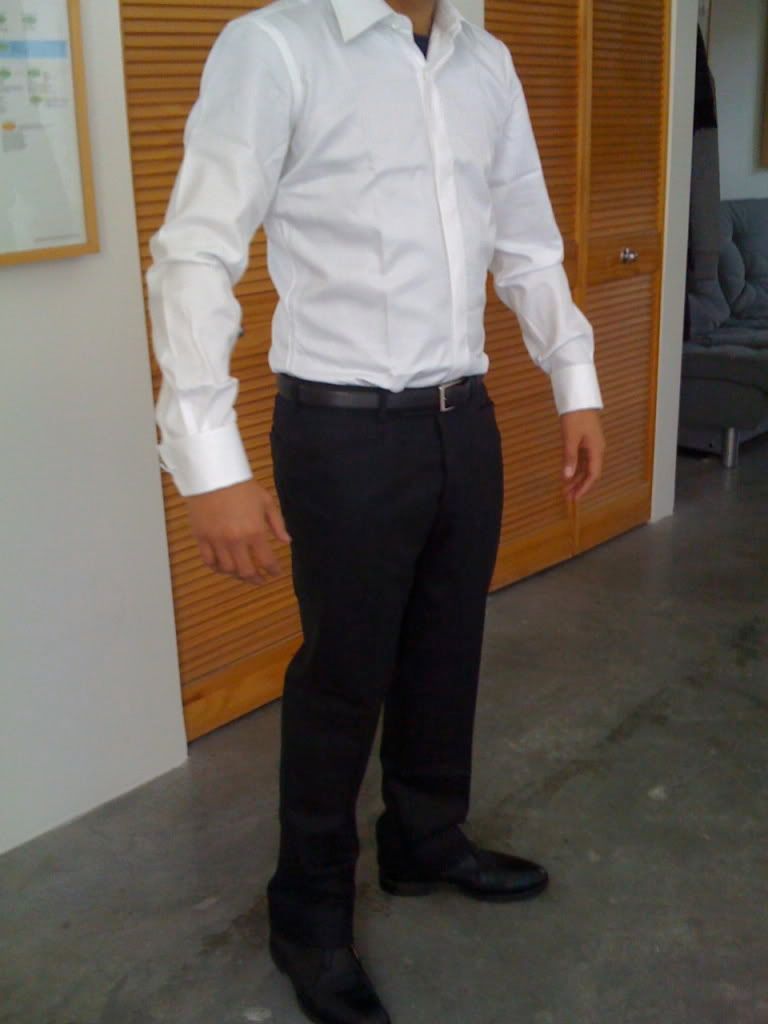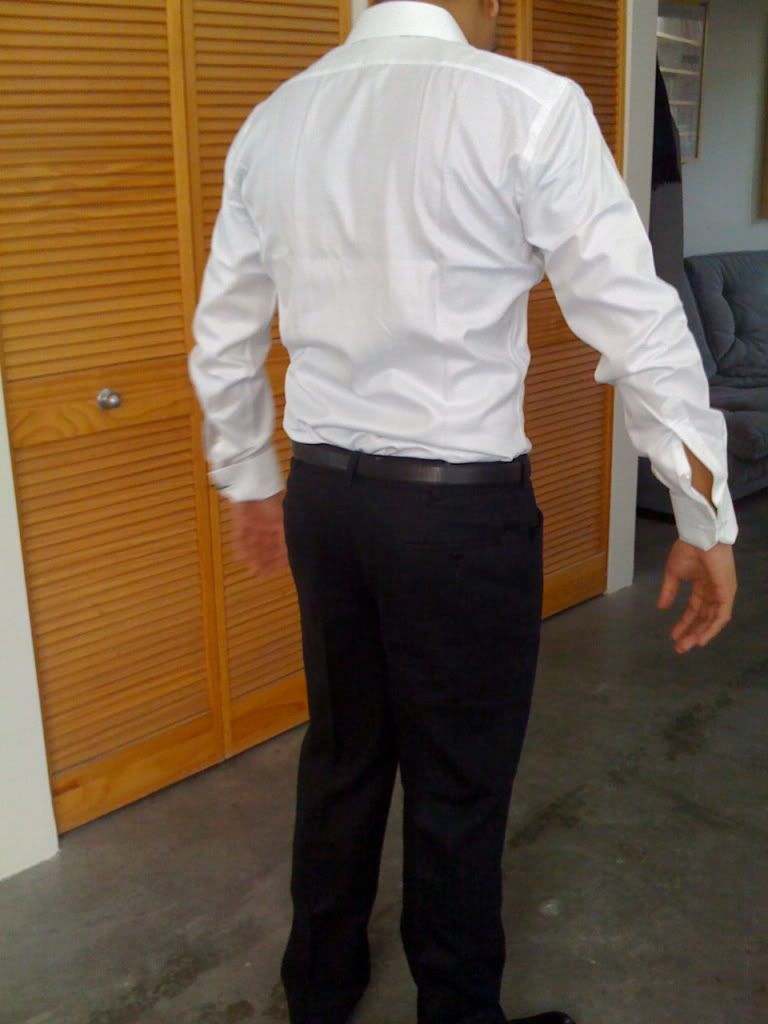 The effect I'd like to achieve is a fitted slim fit. I'm happy with the width of the shoulders, the waist, and the sleeve length. The area that I'm most unhappy with is right below the armpits around the chest, in other words, the "wings." It feels like there is way too much fabric right there. Also, the sleeves seem a bit billowy as well to me. I think a few washes and shrinking might resolve some of this, but I'm not sure.
What do you guys think? Which parts should alter? Should I wait till after I wash it to send changes?
Thanks!