Joined

Jun 24, 2008
Messages

55
Reaction score

0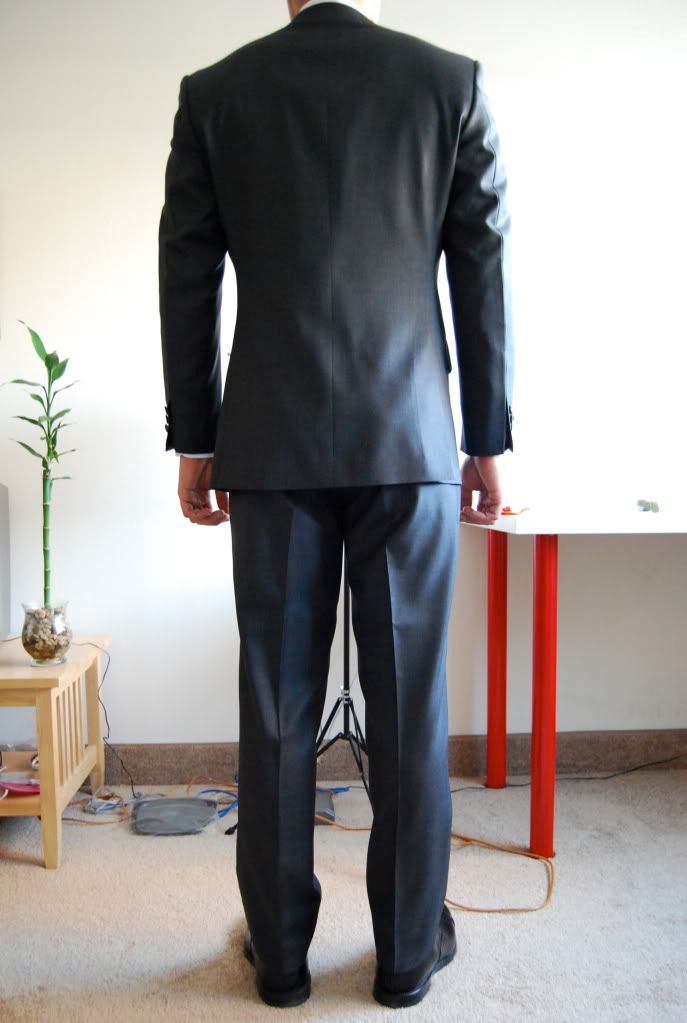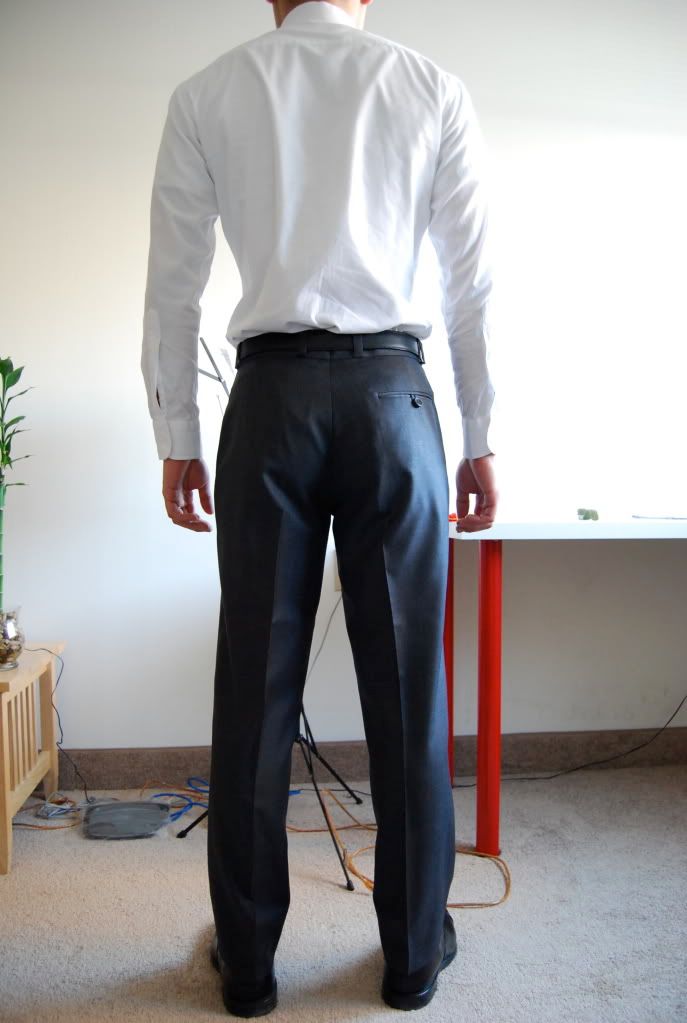 My first TaT Suit (mix b/t conservative and house cut). I am happy about this for the most part, but I hope that with the insightful comments from this board, my 2nd will be that much better.
Here are my initial thoughts to adjust on the next suit. I appreciate any comment that you may have, thanks!
1)Chest looks 1/2 too big, espeically right under the arms. Should I also ask to have the armholes moved higher by 1 inch?
2)Right sleeve looks long in the photo, but that's because my shirt is 1/2 short, so no change should be necessary.
3)there are a lot of folds on both the shoulder and back. Did I get both too small? What adjustment would be necessary to reduce the wrinkles?