Joined

Aug 26, 2007
Messages

3,063
Reaction score

3
I saw yoox was having a clearance sale, so I was looking at boots. I discovered these beauties: (
yoox link
)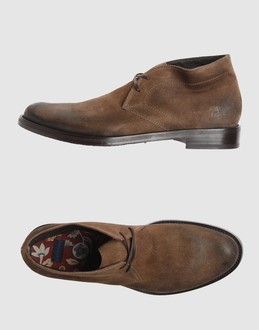 I've never heard of the brand, but they look pretty cool. I can't tell if they are good year welted or not, and as usual yoox has almost no useful information. The yoox price was $198, but on clearance for only $98. I would assume the retail is around 300 - 400, but can't be sure.
I'm posting this to ask:
Does ANYONE know ANYTHING about this brand as far as quality?
I found almost no information on google, nor could I find a place that sold them other than yoox.
I also included a (useless) poll to see how much the SF community liked them.