Joined

Feb 12, 2013
Messages

146
Reaction score

86
Suits
please message me with any questions, or offers.
I didn't expect to put this one up for sale, and I think this is the highlight of what I am putting up for sale tonight.
Brooks Brother Golden Fleece 2btn navy, with a light windowpane, it is super 120s fabric, and enough good cannot be said about this suit. I cannot find a single flaw in this one, and is an absolute steal at $80.00 shipped in the CONUS
Jacket
P2P 23.75
Sleeves:25 + 2 inches to let out
s2s is 21
Pants pleated and cuffed, brace buttons on the inside.
Waist 19.5
out seam 42
inseam 29 +3 inches if cuffs are sacrificed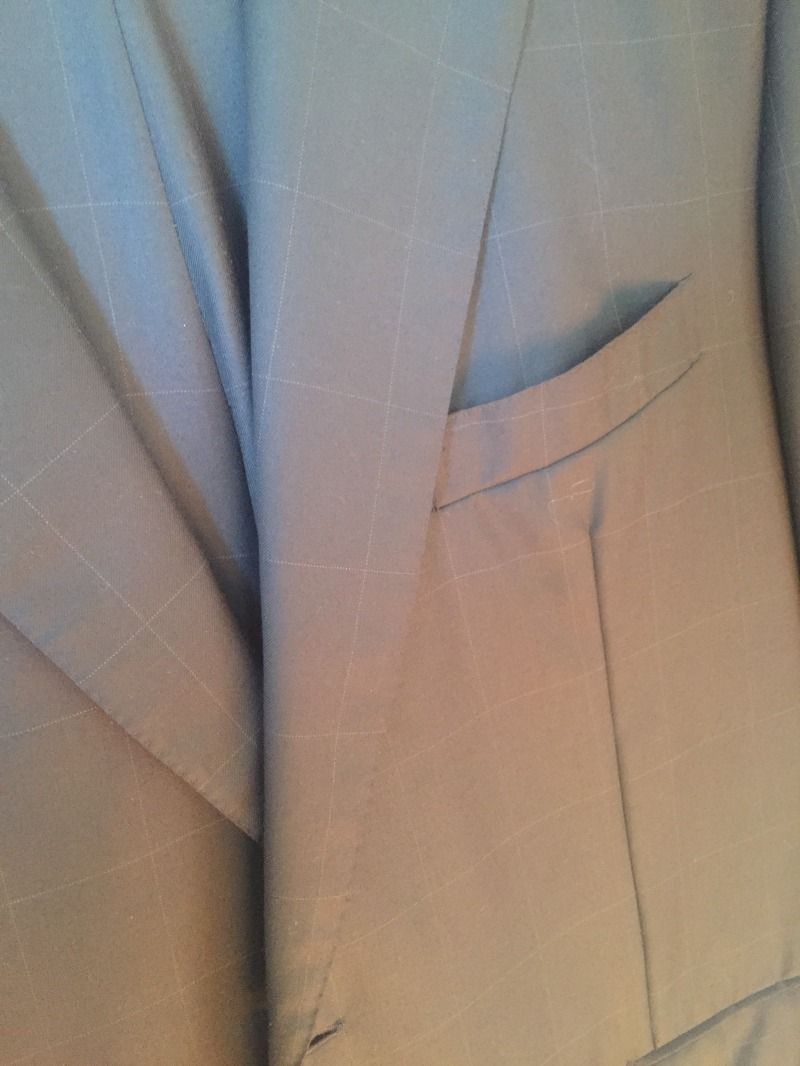 medium brown herringbone 3 piece, made by Botany 500, three piece tweeds are rare, and this is a fine example of one. $45.00 shipped in the CONUS. The jacket has a ticket pocket, and is 3/4 lined, the lining on the sleeve will have to be repaired.
Jacket
p2p 24
sleeves 25
BOC 30.5
S2s 19.5
Vest
P2P 25.5
Length is 25
Pants flat front, and not cuffed, they also have a flap change pocket, which I think is pretty neat.
Waist 20.5
out seam 40
inseam 28, with 2 inches to spare
Oxxford dinner jacket for Neiman Marcus $40.00 shipped in the CONUS. It is a shawl collar, 2 button with a flap over the pocket super 120's. It's not exactly traditional, but I think it is perfect for wearing with GTH tartan trousers.
P2P 25
s2s 19
sleeves 23+ 2
BOC 31.5