Joined

May 15, 2008
Messages

191
Reaction score

4
Hey All,
I am looking into (finally) retiring my old crappy shoes (square toed Aldos & sneakers ... just got back to the States)
I took the advice of getting fitted for an Allen Edmonds Park Avenue - they seem to fit a bit snug on the sides of the arch, but seemed ok. Currently I am between jobs, so I'm looking at E-bay. What I've found thus far:
Belmont - Burgandy


Thayer - Black



Dellwood - Chili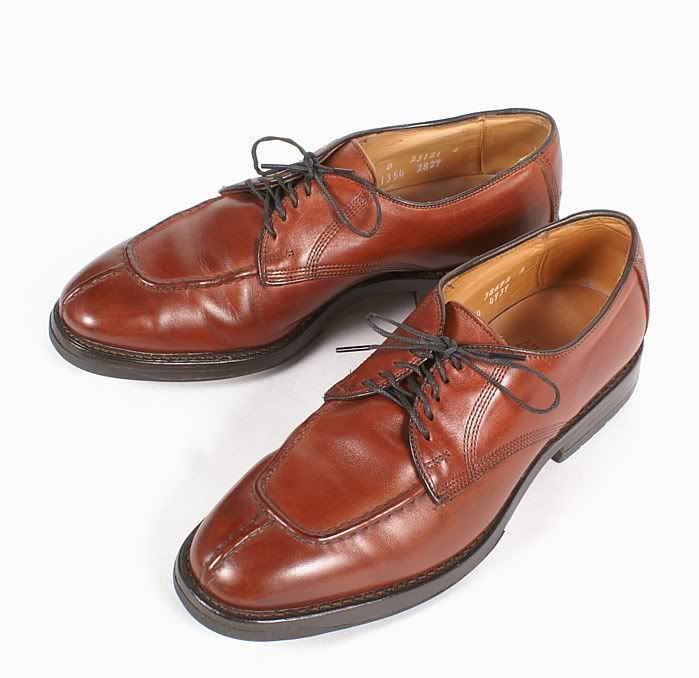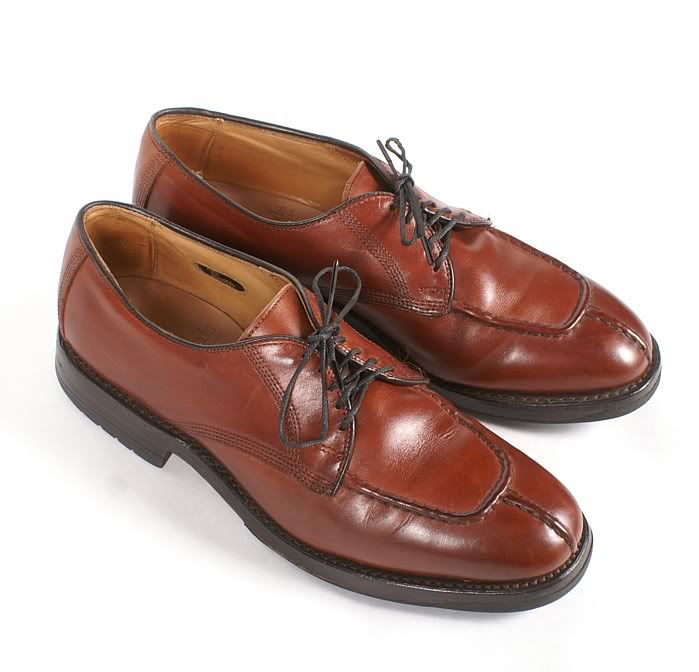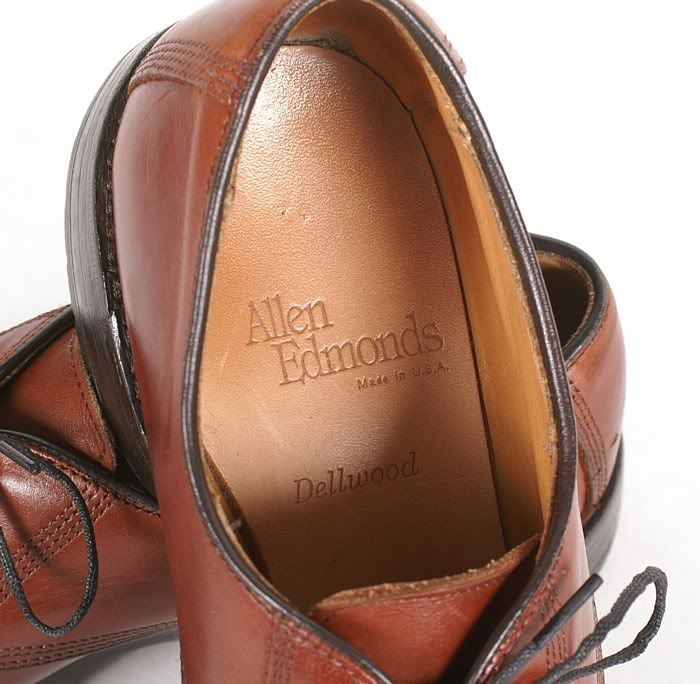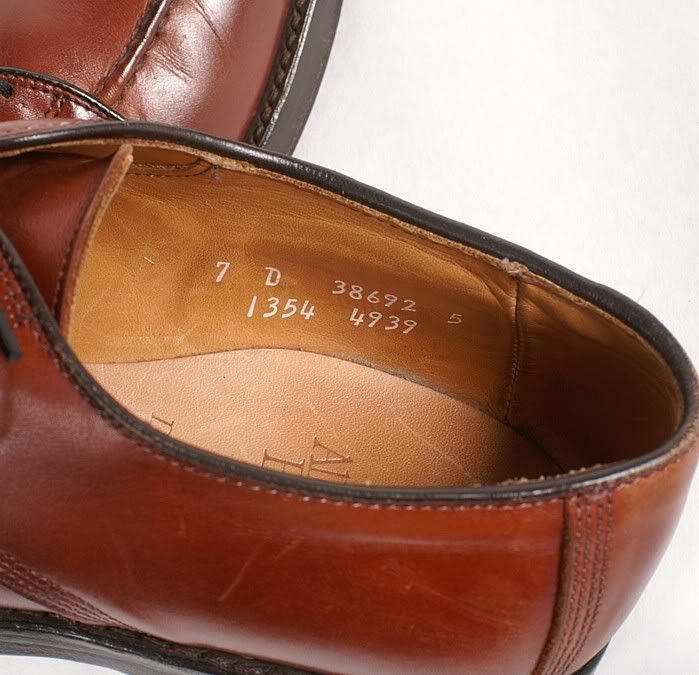 Warren - Black

Redding - Black


Wilbert - Brown


Berkley - Black

I was thinking of bidding for:
Redding for my interview/conservative/formal shoes
Wilbert for casual evenings/chores/weekend shoes (Currently boat shoes, its getting a bit cold for them now though ;-))
Thayer for smart casual/jeans maybe for business casual in the office
Warren or Dellwood for the work days where I need/want a rubber sole/inclement weather - though leaning more toward the Warren since it has a full rubber sole - but I'm liking the color of the Dellwood.
Does the lineup cover the basics? With the exception to the the Thayer, there doesn't appear to be much demand/competition for Allen Edmonds of my size and/or these styles- For the other shoes on the list, If no one bids on them, I may E-mail the seller and see if they are willing to sell for a lower price. If I do that, can I ask how you would rank them in the order of need for one who is mostly building/redoing his shoe collection and where/how they can be worn? Right now I have a pair of suede-ish looking tan boat shoes, some running shoes, 2 pairs of square toed Aldos (that will probably be assigned as my bar shoes).
With Park Avenues being based on a Last 5, and me finding them a bit snug on the sides of the arch, but everything else feeling ok, would the styles above being based on Lasts 8 (Thayer), 2 (Warren), 1(Wilbert), 0 (Berkley) be more or less the same fit? Would they eventually wear in?
Thanks in Advance!,
Bob