Joined

May 22, 2006
Messages

510
Reaction score

3
Incotex trousers are back! They are all flat front with a three button front closure. All are unhemmed except for #5.
The Incotex name has been fully or partially removed from inner tags.
Shipping via PRIORITY MAIL included to USA.
Shipping to Canada is an extra $10 per pair.
Shipping to other countries is an extra $15 per pair.
1) NWT Incotex cargo pants Medium Olive Green size 30.5
SOLD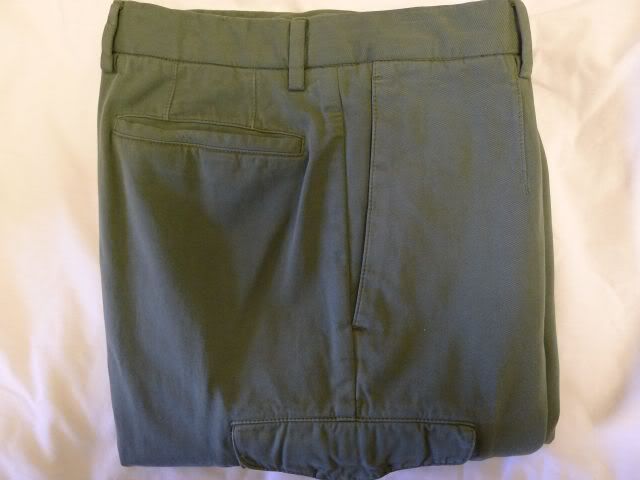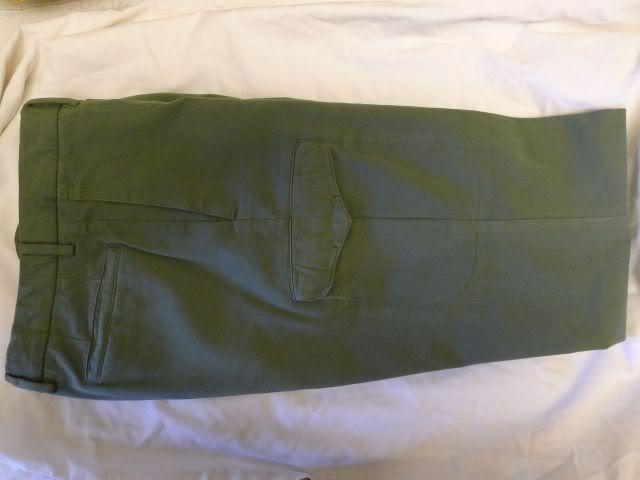 with buttoned cargo pockets
Actual Size: 30.5 inches, Tagged: eu46; Fabric: 100% cotton
Rise: 9 1/2 inches; Inseam: 35 3/4 inches
Thigh: 12 inches; Knee: 8 1/2 inches; Bottom: 7 1/2 inches
$69 shipped USA
SOLD
2) NWT Incotex CHINOLINO Weathered Pale Green 31
SOLD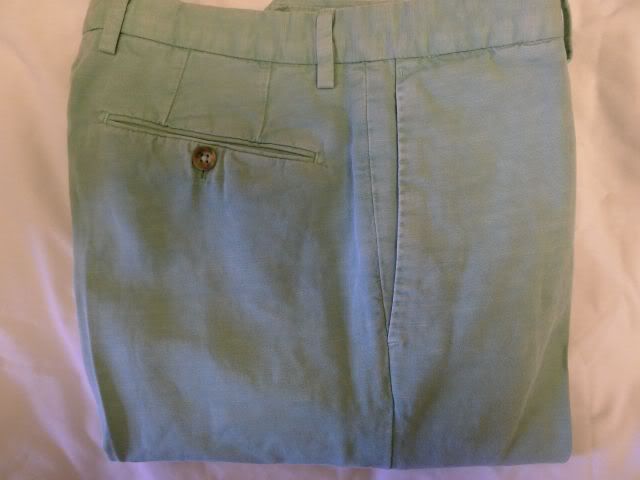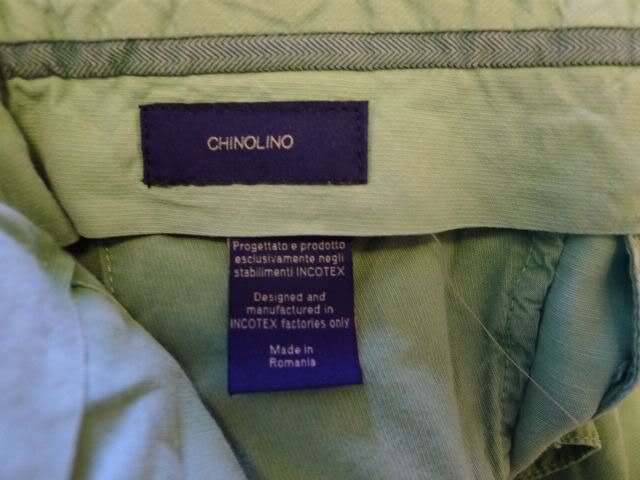 with buttoned rear pockets
Actual Size: 31 inches, Tagged: 32; Fabric: 53% cotton / 47% linen
Rise: 10 inches; Inseam: 36 1/2 inches
Thigh: 12 3/4 inches; Knee: 9 3/8 inches; Bottom: 8 1/2 inches
$69 shipped USA
SOLD
3) NWT Incotex Summer Incochino "UCLA Blue" size 32.5
SOLD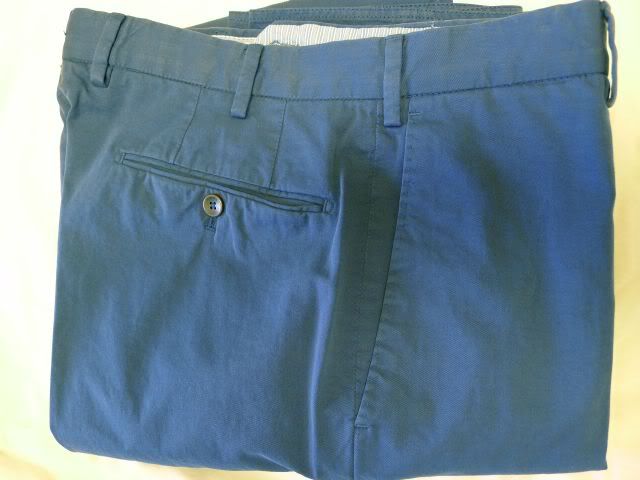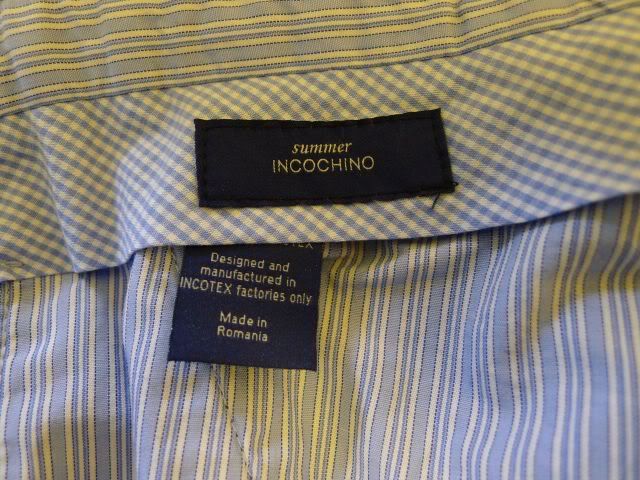 with buttoned rear pockets
Actual Size: 32.5 inches, Tagged: eu48; Fabric: 100% cotton
Rise: 10 inches; Inseam: 36 inches
Thigh: 12 1/4 inches; Knee: 9 inches; Bottom: 7 1/2 inches
$69 shipped USA
SOLD
4) Incotex HIGH COMFORT Pale Yellow size 33
SOLD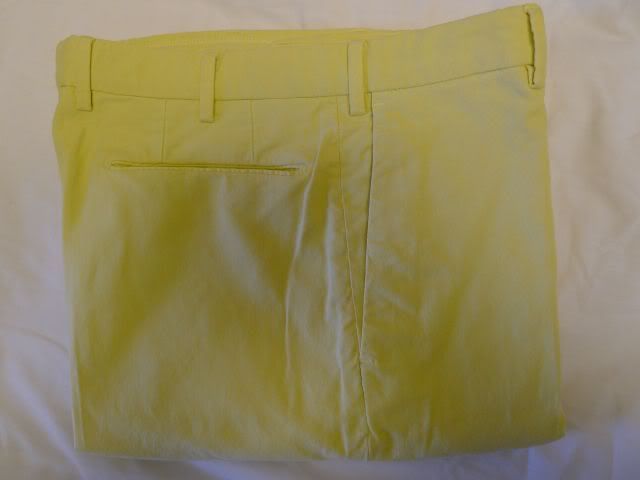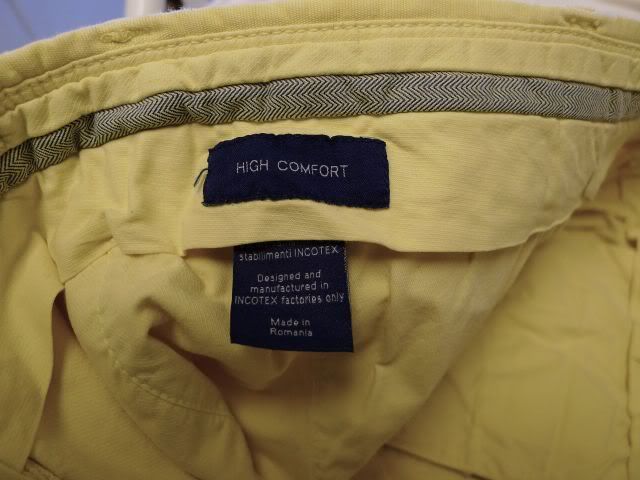 with covered front waistband button
Actual Size: 33 inches, Tagged: 50eu; Fabric: 97% cotton, 3% elastan
Rise: 9 inches; Inseam: 36 inches
Thigh: 12 1/4 inches; Knee: 8 3/4 inches; Bottom: 7 inches
$69 $65
now $59 shipped USA
SOLD
5) Incotex HIGH COMFORT Military Green size 34
SOLD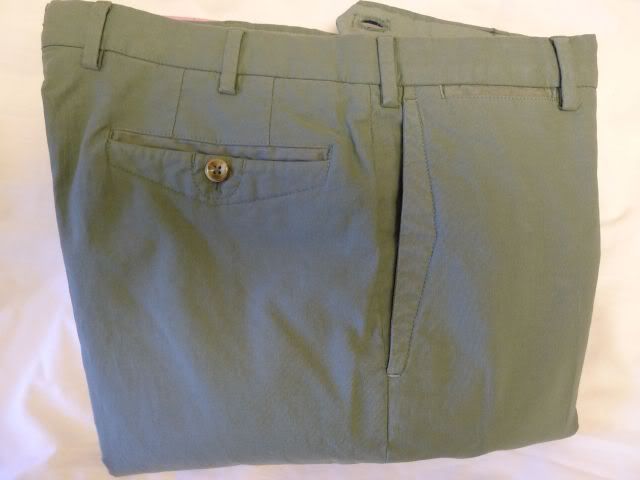 with covered front waistband button and 1 1/2 inch cuffs
Actual Size: 34 inches, Tagged: 50eu; Fabric: 97% cotton, 3% elastan
Rise: 9 inches; Inseam: 32 1/2 inches
Thigh: 12 inches; Knee: 9 inches; Bottom: 7 1/2 inches
$69 shipped USA
SOLD
6) NWT Incotex CHINOLINO Weathered Pale Green size 35
SOLD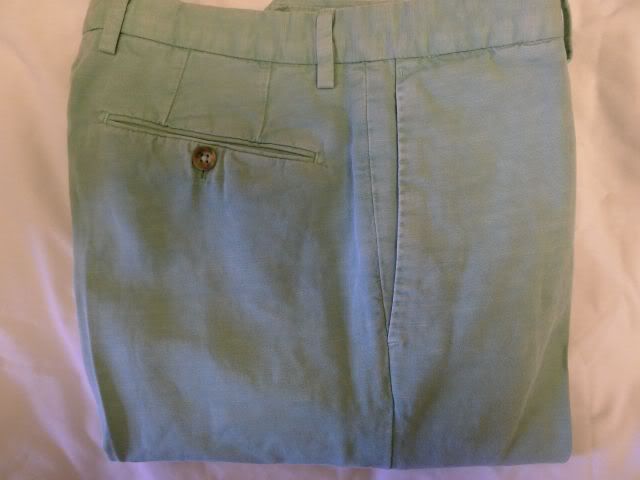 with buttoned rear pockets
Actual Size: 35 inches, Tagged: 36; Fabric: 53% cotton / 47% linen
Rise: 10 inches; Inseam: 37 1/2 inches
Thigh: 13 1/2 inches; Knee: 10 inches; Bottom: 8 3/4 inches
$69 $65
now $59 shipped USA
SOLD
Last edited: