Joined

Jan 30, 2009
Messages

2
Reaction score

0
Hey, I just bought a slim fit suit that initially I felt fit pretty well, save for a little bowing of the lapels, which the salesperson insisted was acceptable and only because of my "broad shoulders." When I bought the suit home and tried it on again, I didn't feel that it fit as well as I remembered. Basically I'm not sure if I should take the jacket back and go up in size (to a 40L from 38L) or if it's acceptable. If I did go up in size I'd obviously have to go get the jacket tailored down. Opinions on the jacket size and the issue with the lapels bowing?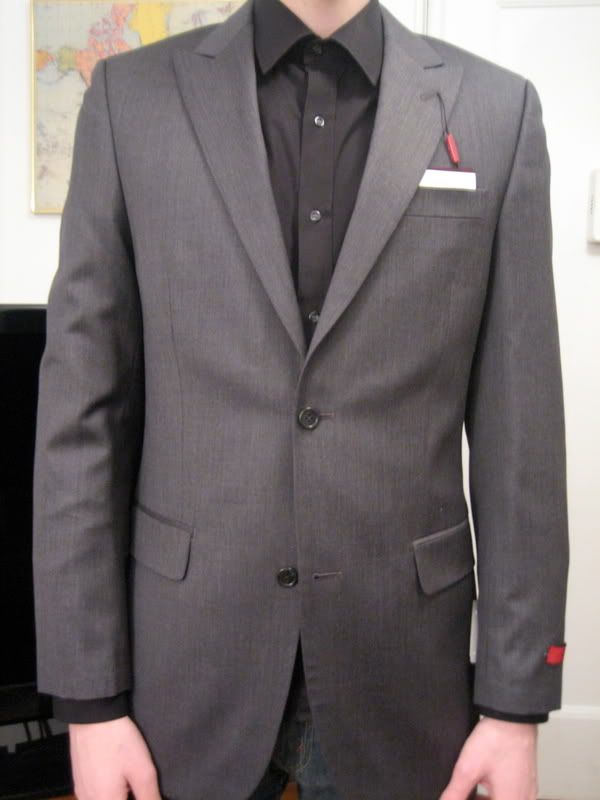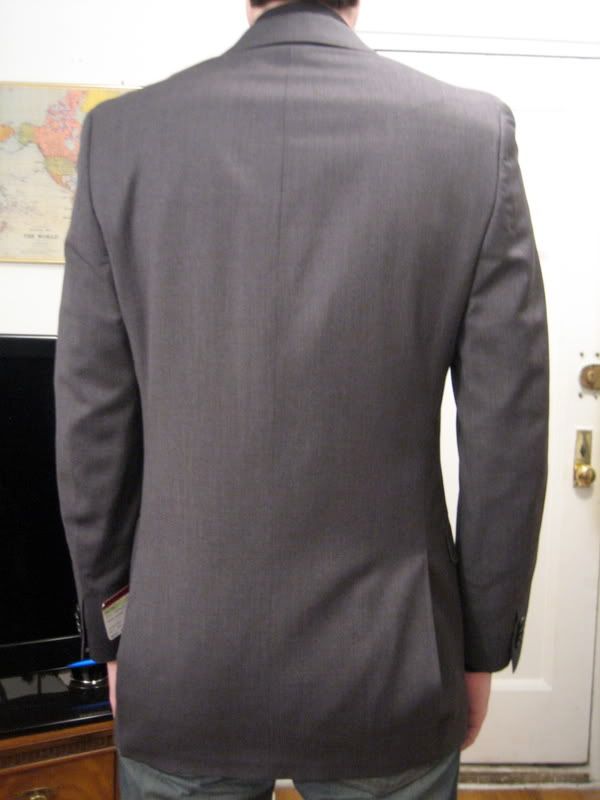 The vents are still stitched, so they aren't laying flat.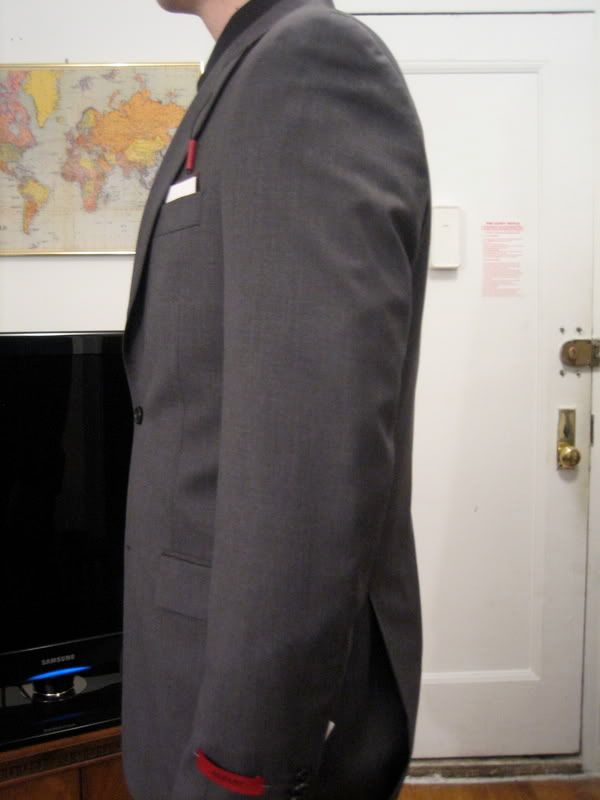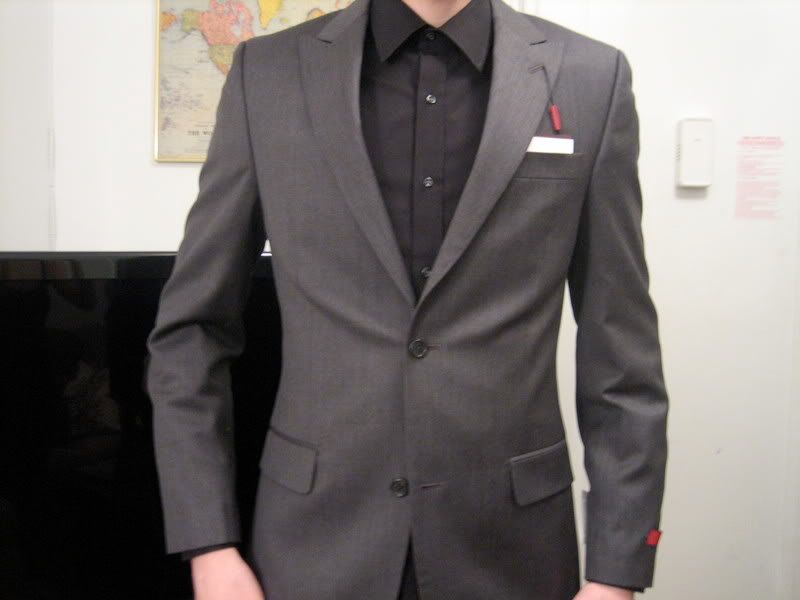 Lapels bowing when I spread my arms slightly/pull them up to my pockets.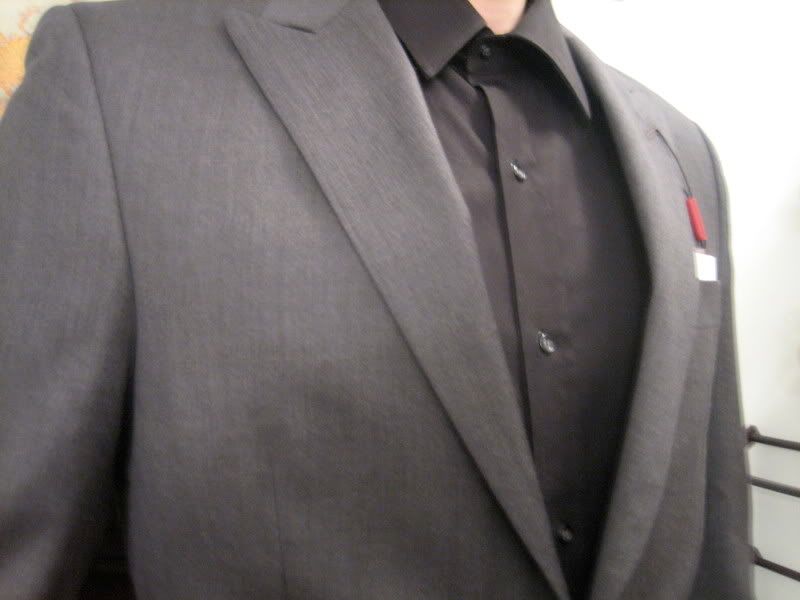 Close up of the same thing.
Thoughts? Is the jacket too tight overall and are the bowing lapels a clear indicator of that? I was skeptical when the salesperson said it was okay, which is why I still have it ready to return. It's a slim fit suit which I haven't ever worn before, so I'm not sure if the fit should feel any different. Thanks for any insight.