Joined

Jul 25, 2006
Messages

44
Reaction score

0
I'm trying to figure out the year and value of some vintage 501s. I've narrowed down the date between 1954-1960, but I have no clue how to determine the exact year. Also, I'm really perplexed by the yellow button fly. Does anybody know the history/reason behind the yellow colored buttons?
Additionally, how much do these jeans in this faded condition typically sell for, with and without the paint? Reason I ask is because I have two pairs of this pant, one with shinier rivets and paint free (but lacking the dramatic left leg twist).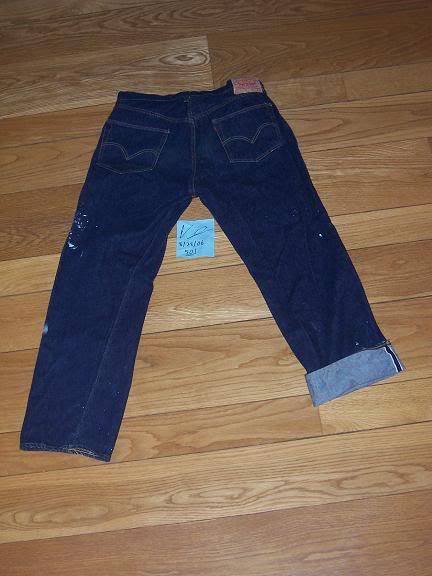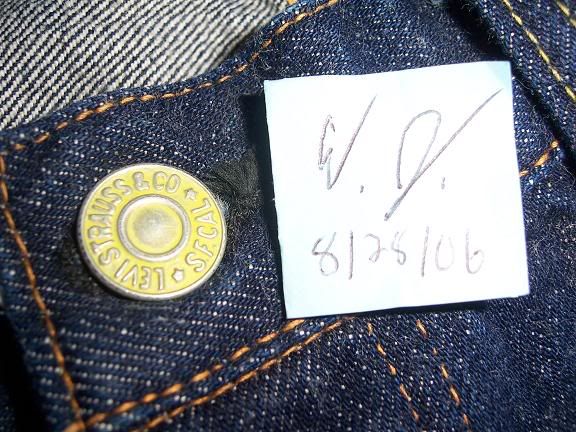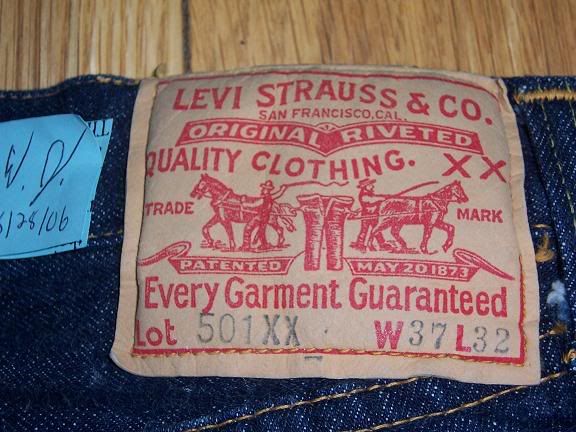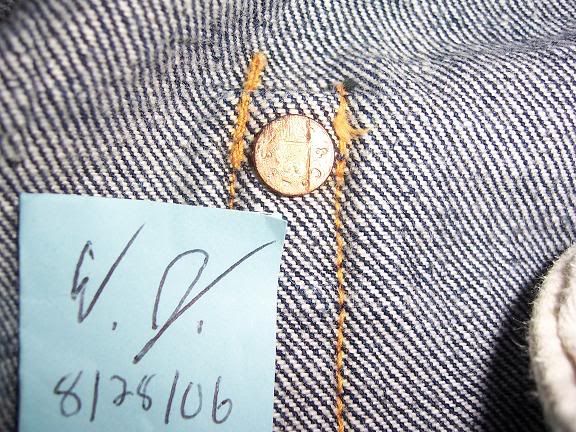 Also for the sake of fading, here's a deadstock comparison (fading from the deadstock is limited to a soak).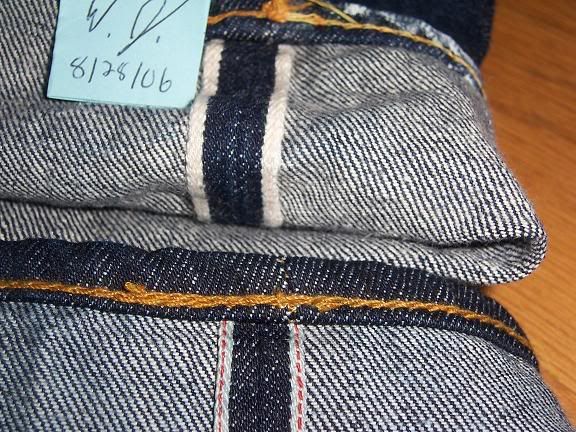 And just for giggles, here's the other pant (one without the paint).