Joined

Aug 13, 2010
Messages

580
Reaction score

4
Here's another request for an MTM shirt critique request. Major complaints: - The arms are bunching and doing the accordion thing quite a bit. Oddly, the length where it lands on my arm seems pretty reasonable. Maybe take it up 0.5" - The arms also don't lay flat on the sides of my arm/biceps. They tend to "fold over" on themselves. Is this because of the higher arm hole / narrower bicep measurement? I really hate this. - I think the waist or hips probably need to be taken in a bit more. The pants are too loose on me, but it seems the shirt is too big in this area regardless. Would love any advice: Full front: - Yuck at all the bunching both by the armpits and arms. The shirt is freshly ironed - this is after walking around for only a bit.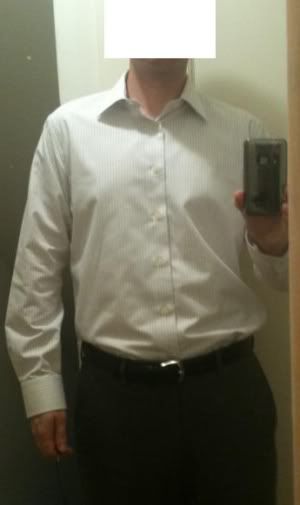 Another shot of the arm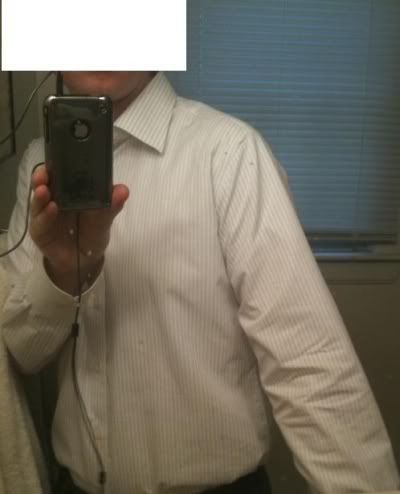 Side view - this doesn't show it very well, but the sides of the arms fold over instead of laying flat pretty badly. Reduce bicep measurement? Do something else?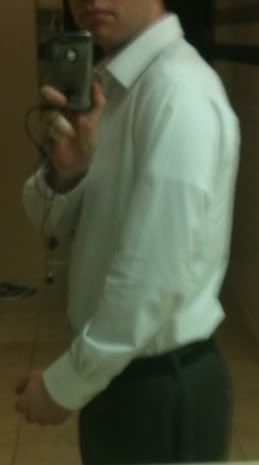 Length view - this is where the sleeve is hitting my hand right now. Reduce by .5" or so?