Joined

Feb 12, 2013
Messages

146
Reaction score

86
Shirts
please message me with any questions or offers
First up we have a yellow Ben Silver OCBD with a very small hole near the sleeve gauntlet therefore this one is $15.00 shipped in the CONUS
Measures 18.5X34 with a 30" pit to pit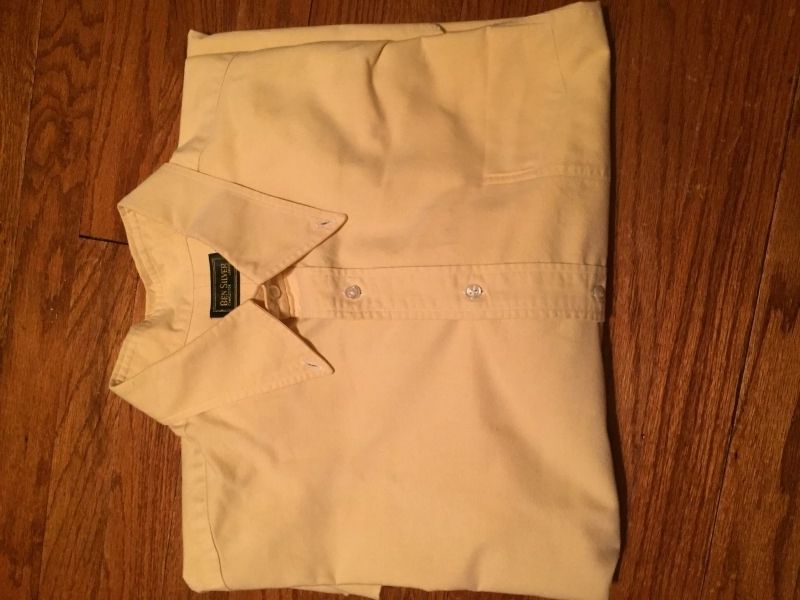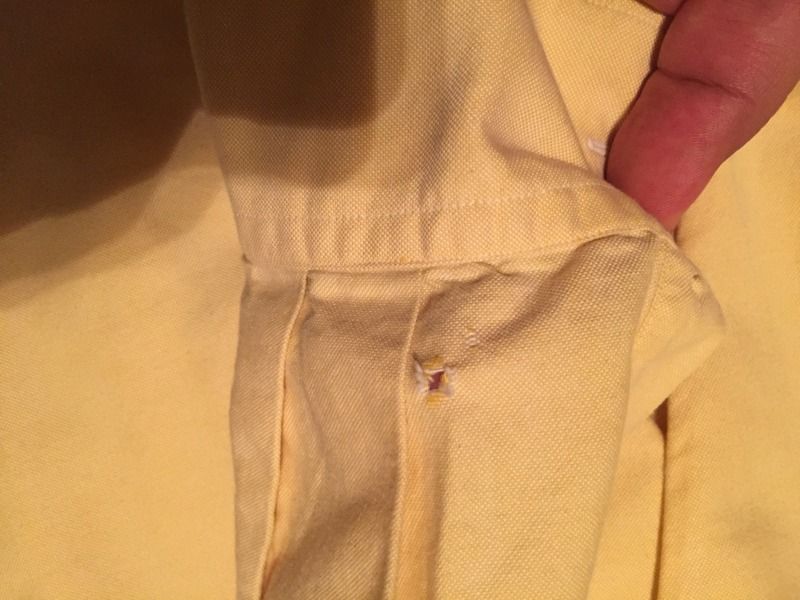 Hamilton out of Houston Texas is considered to be one of the best shirtmakers $30.00 shipped in the CONUS. Here is a blue spread collar from them. I have a close up of the fabric and honestly I have never seen a fabric like this before, and have no idea what it would be called. This is also a little bit thicker than most shirts. This one is likely bespoke, or at least MTM as it has no sizing tags, so I have some measurements for it.
Collar is 17 inches from the middle of the button to the middle of the button hole.
shoulders are 19.5
the sleeve is 34
and the pit to pit is 23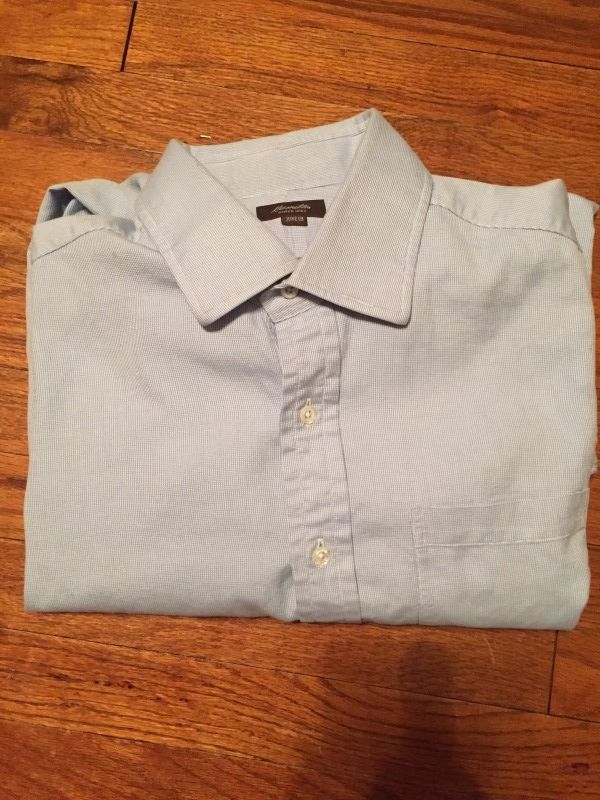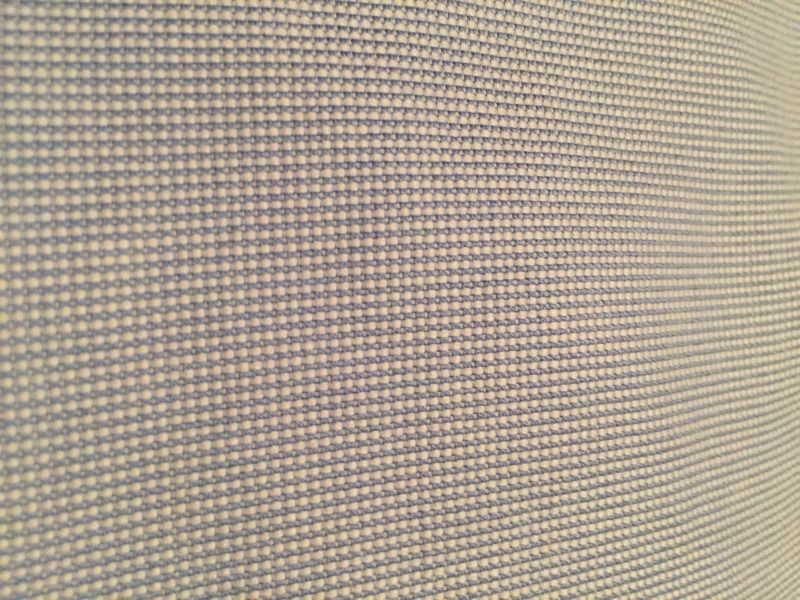 Andover Shop these are sold as a pair $50.00 shipped in the CONUS since they seem to be brothers, or at least cousins.
I would say these are both butcher stripes, tagged 17X34 with contrast collars in yellow/white stripe, and gray/white stripe, these shirts are identical except for the cuffs. The gray one has contrast(white) french cuffs, while the yellow one has barrel cuffs that match the body of the shirt.
Reyn Spooner for BB XXL Regent fit. I bought this one last week on clearance, and was able to get some extra discounts on it. Unfortunately the darker popover is tent like on me, so I started the return process, but BB just charged me for the new one and is going to credit me once I return this one. I figure why not pass the savings on to SF at my cost 26.50+7.00 shipping. The shirt is still 31.50 through BB.
http://www.brooksbrothers.com/Regen...l?dwvar_MG01691_Color=DKBL&contentpos=8&cgid=