Joined

May 13, 2011
Messages

142
Reaction score

0
This is the type of thing I'm talking about: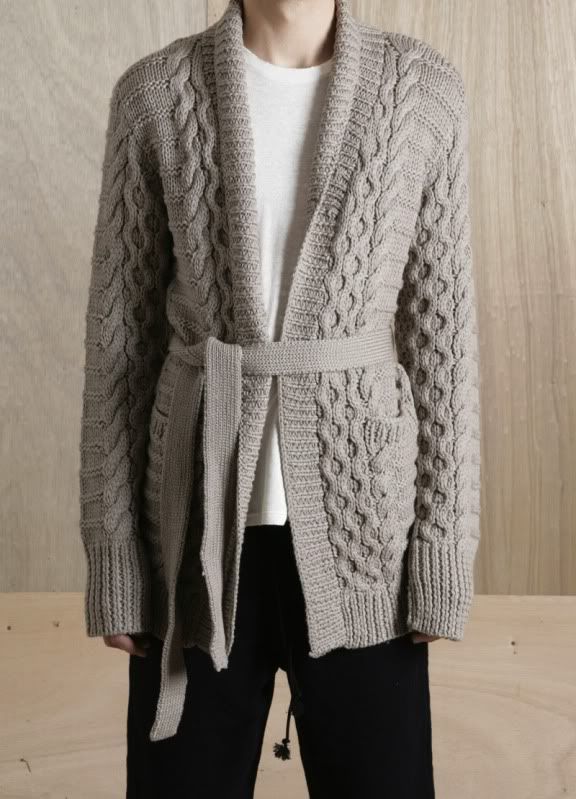 Personally I love this look, although I appear to be in the minority?
What do you think about this style?
Very distinctive, obviously there is an element of the feminine about it and it's not the easiest thing to pull off, but for me when it works it looks great.
It's not so easy to find good mens cardigans like this though, can anyone point me in the right direction?
I have the third one, and one other (not as good..), but am on the look out for more.
Yves Saint Laurent currently have a cardigan like this in their s/s 2011 collection it's on barneys.com, however I am not a big fan of it due to it's unfortunate fastening method which is down to it being somewhat asymmetrical. You have to fasten it all the way up and it looks too rigid.
Here it is:
http://www.barneys.com/Asymmetrical-...efault,pd.html
For me this look works if it is worn more losely, and at least partialy open, either with a white drape neck t shirt, or white deep v neck t shirt, or perhaps a check shirt (not formal).
Yves Saint Laurent seem to make quite a few of these as they had a beige and grey one in their a/w 2010/2011 collection and also a couple of years back had a purple and grey one too, a shame there are not more high quality cardigans like this as it's a very unique and eye catching look.
Does anyone here have or know someone that has either of the previous Yves Saint Laurent cardigans- particularly the beige or the purple?