Joined

Oct 23, 2015
Messages

1,279
Reaction score

4,225
Actually, Kersey was used before Melton. The Navy changed over to Melton in 1980 to cut costs of the coats. Kersey is a superior fabric.
Thanks for your comment and opinion.
Somebody asked Schott a question on Melton or Kersey wool for peacoats. This is what they answered:
"I have listed a site that you can check, as I was not sure what Kersey wool was. From several sites, I could determine it was wool first made in England and was a poorer quality and less expensive wool.

If you check on our website under the option "About Schott" it confirms we produced the Naval peacoat in WWII for the Navy. We continue to make the Schott peacoat to the same "Naval Military Spec" of over 60 years which is 32 oz. Melton wool. With any military item, they require the highest standards in materials and workmanship. Also if you click onto the peacoat style 740 the description of the jacket gives an informative and great history review of the peacoat.

Our Melton wool peacoat is heavy, durable and very warm. Gail"
On the same subject, even though the same source:

I posted this comment in another thread, but Im hoping it might get a bit more attention in its own thread. Any help would be appreciated. Im...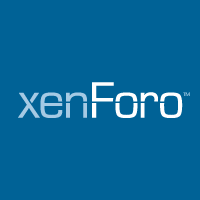 www.thefedoralounge.com