I would like to read which is the law that support your affirmations, related specifically for "final sales" of factory seconds, so I'll appreciate it if you can share a link to it.
I think this is a more authoritative and clear source than the Italian site provided: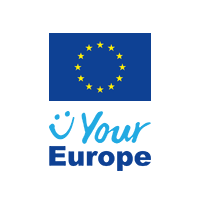 How to claim the 2-year guarantee for EU purchases, get a repair, replacement or refund, how to cancel orders made outside shops (online, by phone, mail order).
europa.eu
If you bought a product or a service online or outside of a shop (by telephone, mail order, from a door-to-door salesperson), you also have the right to cancel and return your order within 14 days, for any reason and without a justification.
Not much room for interpretation there. Meermin's "no returns" clause clearly violates this for online sales.
However they do list some exceptions:
The 14-day cooling off period

does not apply to all purchases

. Some of the exemptions are:

plane and train tickets, as well as concert tickets, hotel bookings, car rental reservations and catering services for specific dates
goods and drinks delivered to you by regular delivery – for example delivery by a milkman
goods made to order or clearly personalised – such as a tailor-made suit
sealed audio, video or computer software, such as DVDs, which you have unsealed upon receipt
online digital content, if you have already started downloading or streaming it and you agreed that you would lose your right of withdrawal by starting the performance
goods bought from a private individual rather than a company/trader
urgent repairs and maintenance contracts – if you call a plumber to repair a leaking shower, you can't cancel the work once you have agreed on the price of the service
So no return on MTOs is fine, but no returns on seconds is not legal.