Joined

Feb 27, 2008
Messages

191
Reaction score

0
http://www.watchesjewelleryandgifts....y_junghans.htm
I've been eying this watch for a very long time. I just recently started working full time after I completed my undergrad and will be working until June of 2011 before I start my MBA. Everyone at work has classy watches and I feel bare wearing my iPod nano watch. I have a couple of watches, but they are either inappropriate (too big for work) or too flashy to be wearing at my entry level job. I want your take on this piece before I blow away a week's pay.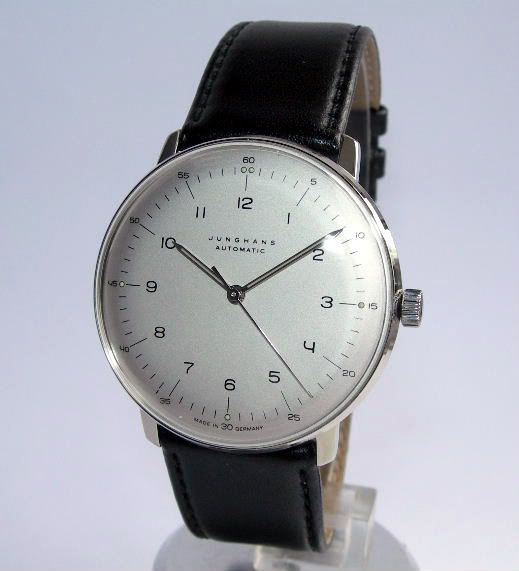 I'm also debating between getting the watch without numbers and without the date, or getting the watch with numbers and the date. The price difference is about $150. Is having the date worth that much? The version with the stop watch is about $700 more and I'm definitely not looking to drop that much money for a stop watch. Any comments appreciated.
ONE MORE THING. Is this site reputable for buying watches? I don't want to pay for a knockoff. I've tried looking at other places for this watch and I can't find locale retailers that sell it. I live in Toronto and if you know of any stores that has this watch for cheaper. Let me know!