Joined

Aug 29, 2013
Messages

1,485
Reaction score

538
So I wanted to put in a small plug for this Charvet sportcoat (mine, thrifted) because it is absolutely gorgeous in person and at $9.99 you'd be getting this jacket at something 99.7% off what it must have cost at Charvet.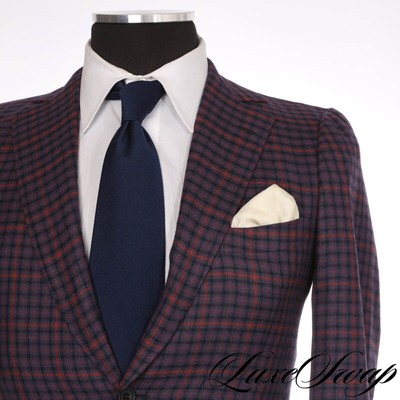 Maker Charvet. Length from bottom of collar 28.75. Grade 8.5+/10. Condition Pre Owned. Buttons in front 2.
The shoulders measure very narrow at 15.25 but what is impossible for Spoo to convey in his listing is that the sleeveheads are cut generously. I thrifted this jacket along with several items from the same donor that lead me to believe he is a pretty standard 34R -- and the rest of the measurements would bear this out. I typically wear a standard 36R with 17.25-17.75" shoulders and I can put this jacket on; it definitely is tight on me but I think someone who usually wears a jacket measuring 16-16.5" could wear this jacket. YMMV of course. Sleeve buttonholes are working.
tagging a couple of folks here who MIGHT fit into this jacket (sorry for the spam!)
@SchachMundialECapital
@KWang94
@jtorres94
@Kelvin0683