So I wanted to get a new pair of chukkas that I can take with me while traveling abroad.
I've always wondered about the Loake Pimlico chukkas, but could never find real life pictures of it. The only pictures I could find were from the store websites.
So I ordered a pair of Pimlicos in dark brown calf from Herring Shoes a few days ago, and they came in the mail today.
Here are some pics, straight out of the box: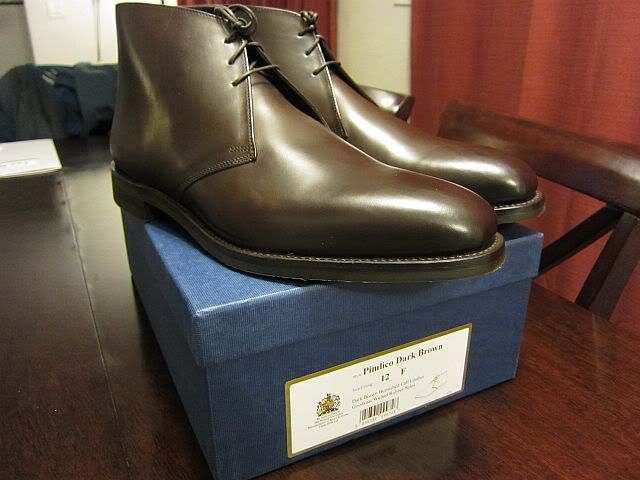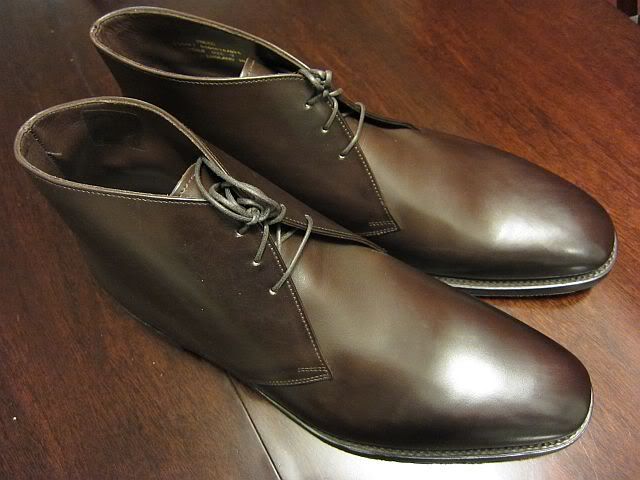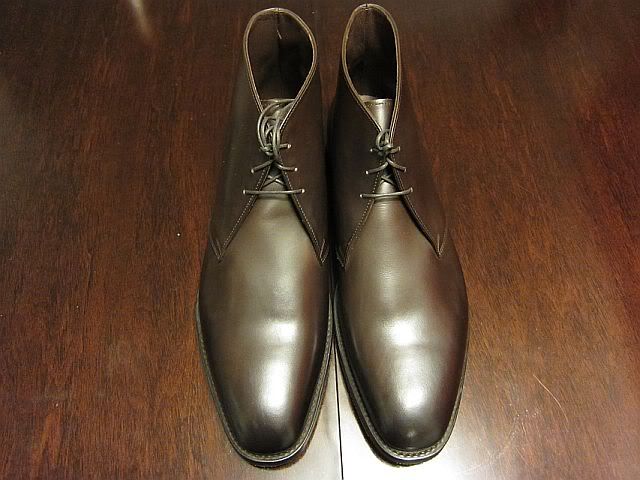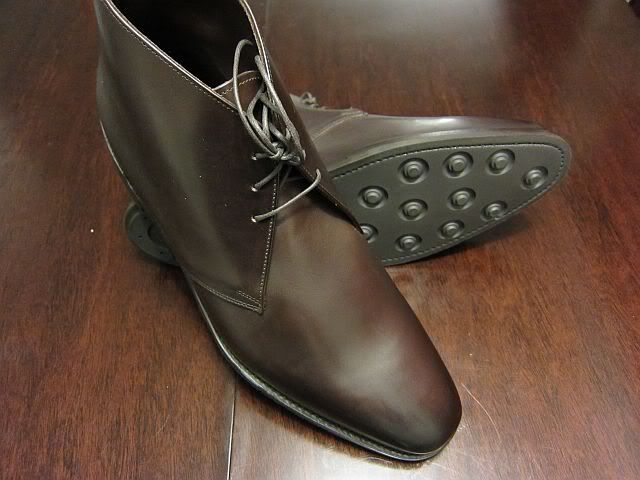 I also have a pair of C&J Tetbury chukkas in dark brown calf. Here are the side by side comparison (Tetbury on the right, Pimlico on the left):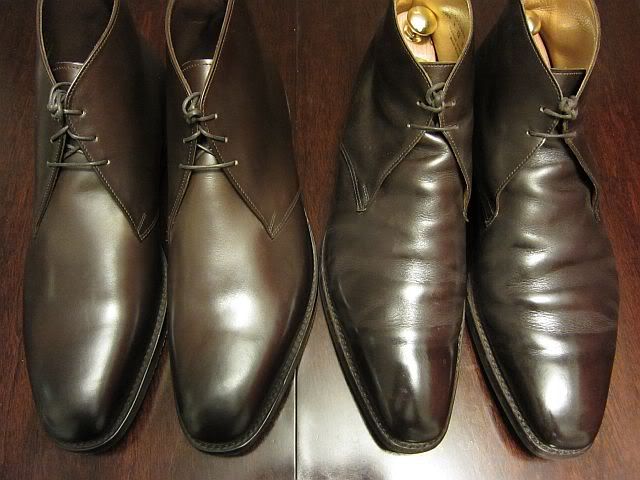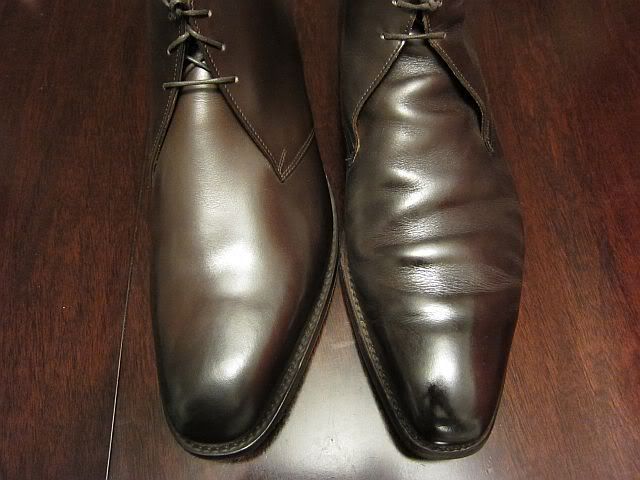 Btw, I wear a 12E in the C&Js and a 12F in the Loakes.
The Tetbury has a more chiseled toe than the Pimlico, which gives it a bit of a more sleeker look. Just depends on your preference.
I personally think the Pimlicos look great as well. I would be happy to wear either of these. I just have to give the Pimlicos a good first polish and they'll be good to go
Hope this helps someone out there who was wondering about the same thing.
myke