Joined

Jul 15, 2009
Messages

15,163
Reaction score

2,534
UPDATE SEPTEMBER 16:

LAST CALL BEFORE I DONATE TO CHARITY AND GET A TAX DEDUCTION. Dropped price of remaining green stripe shirt to 75 $69 $65 $55
Up for sale are
three
two
one new-with-tags, Kamakura shirts. All tagged size 16/89 in the "Tokyo Slim" fit with darts. All have spread collars. Excellent staples.
Kamakura needs little introduction here. Some of the best quality RTW shirts on the market. SF favorites.
Purchased these shirts for $79 each myself a few months ago from the Kamakura website. But never wore them. Selling to thin my shirt collection. Kinda reluctant to sell these, actually, because they're such great fabrics.
The blue gingham oxford cloth is particularly nice. Great texture and color. Could wear it with pretty much anything. The shirt collections that Kamakura puts up on its site as of late are lacking in oxford cloth. They keep putting up lame "dobby" cloth shirts. See here:
http://www.kamakurashirts.net/shop/c/c10101001/
Broadcloths are great too. Kamakura is neglecting that fabric too.
Purchased each shirt for about $79 each on the Kamakura site.
Selling each here at a firesale price of $75 $69 $65 $55 each shipped to the Continental US.
I'd like to get a substantial amount back what I paid for them, considering that they're new-with-tags and made from more desirable fabrics that Kamakura hasn't been making lately.
Add $12 for all other areas of the world. Sale is final.
Many here stand to benefit. My loss is your gain!
2). NWT Green Stripe Broadcloth, Size 16/89
SOLD
Shoulders: 19
Chest p2p: 22.75
Sleeve from seam to cuff: 26.5
Length from BOC: 33.5​
1). NWT Blue Gingham Oxford Cloth, Size 16/89
SOLD
Shoulders: 19
Chest p2p: 22.75
Sleeve from seam to cuff: 26.25
Length from BOC: 32.5​
3). NWT Red Stripe Broadcloth, Size 16/89
SOLD
Shoulders: 19
Chest p2p: 22.75
Sleeve from seam to cuff: 26.25
Length from BOC: 32.5​
Green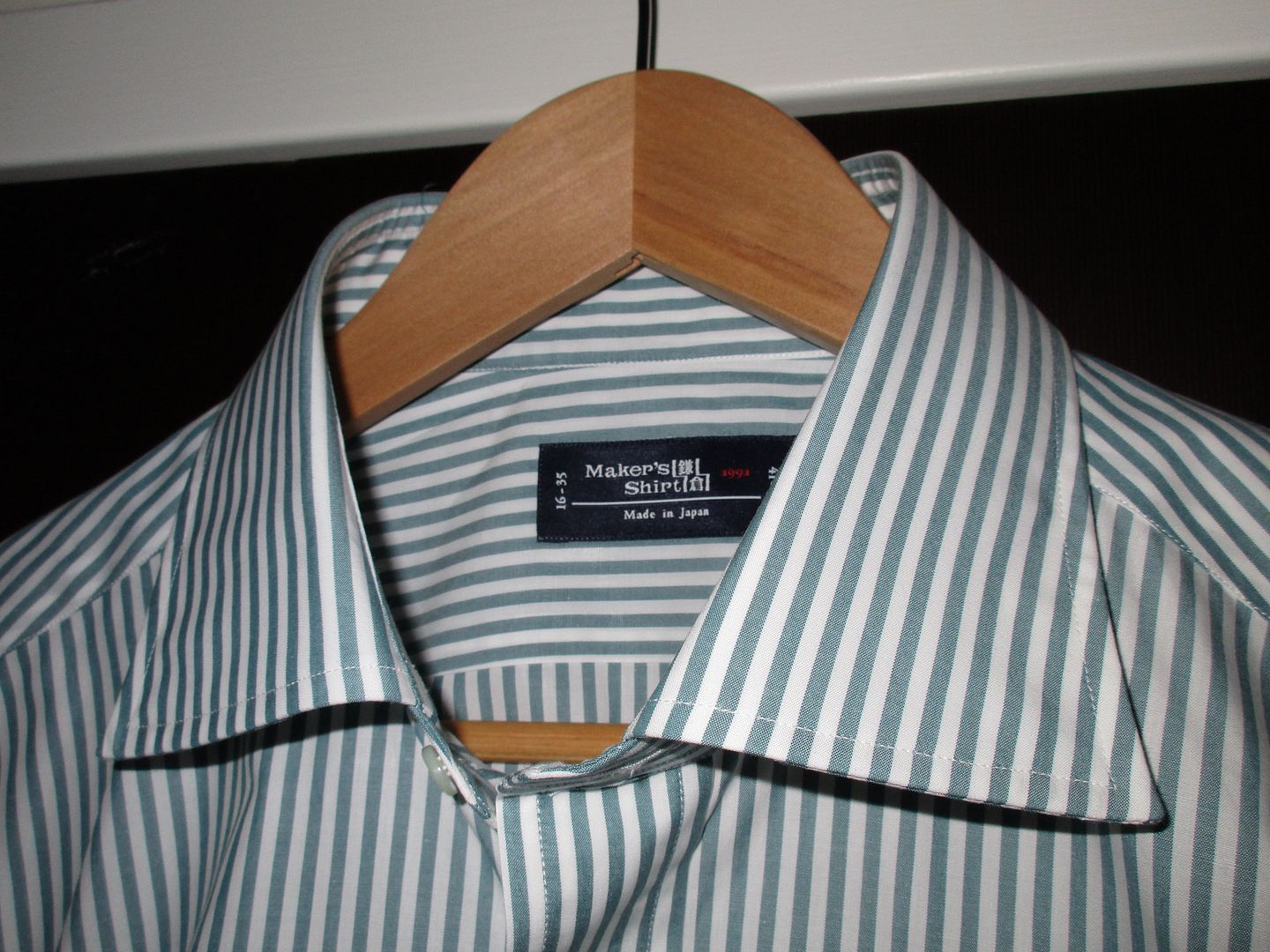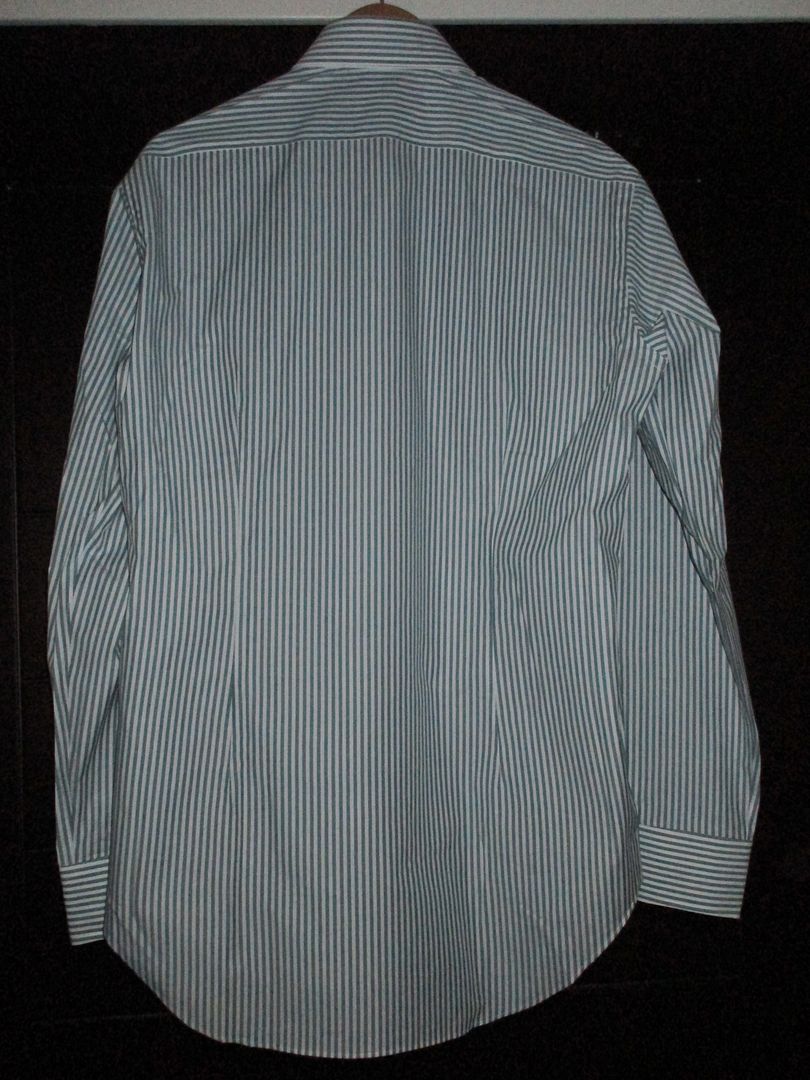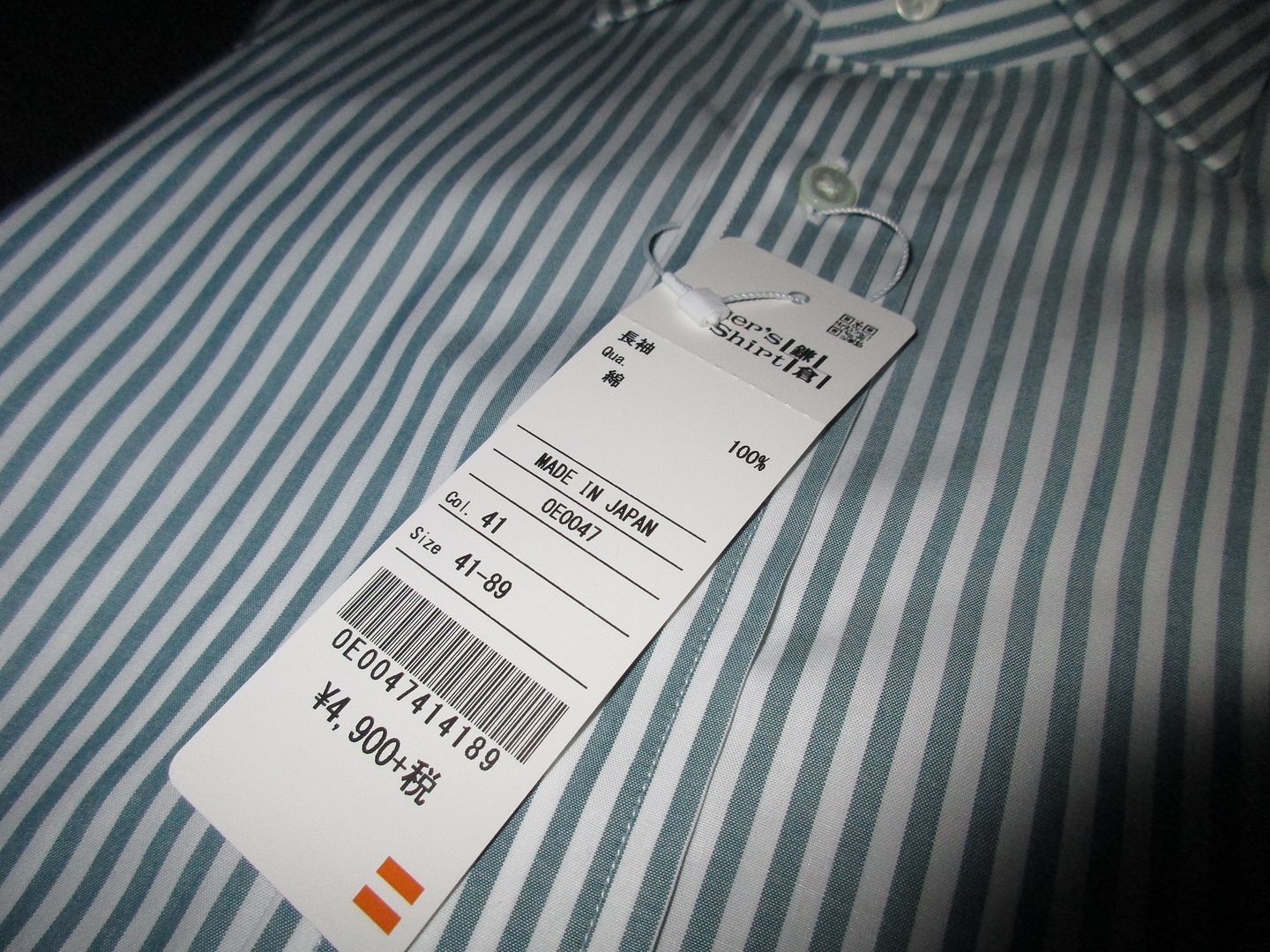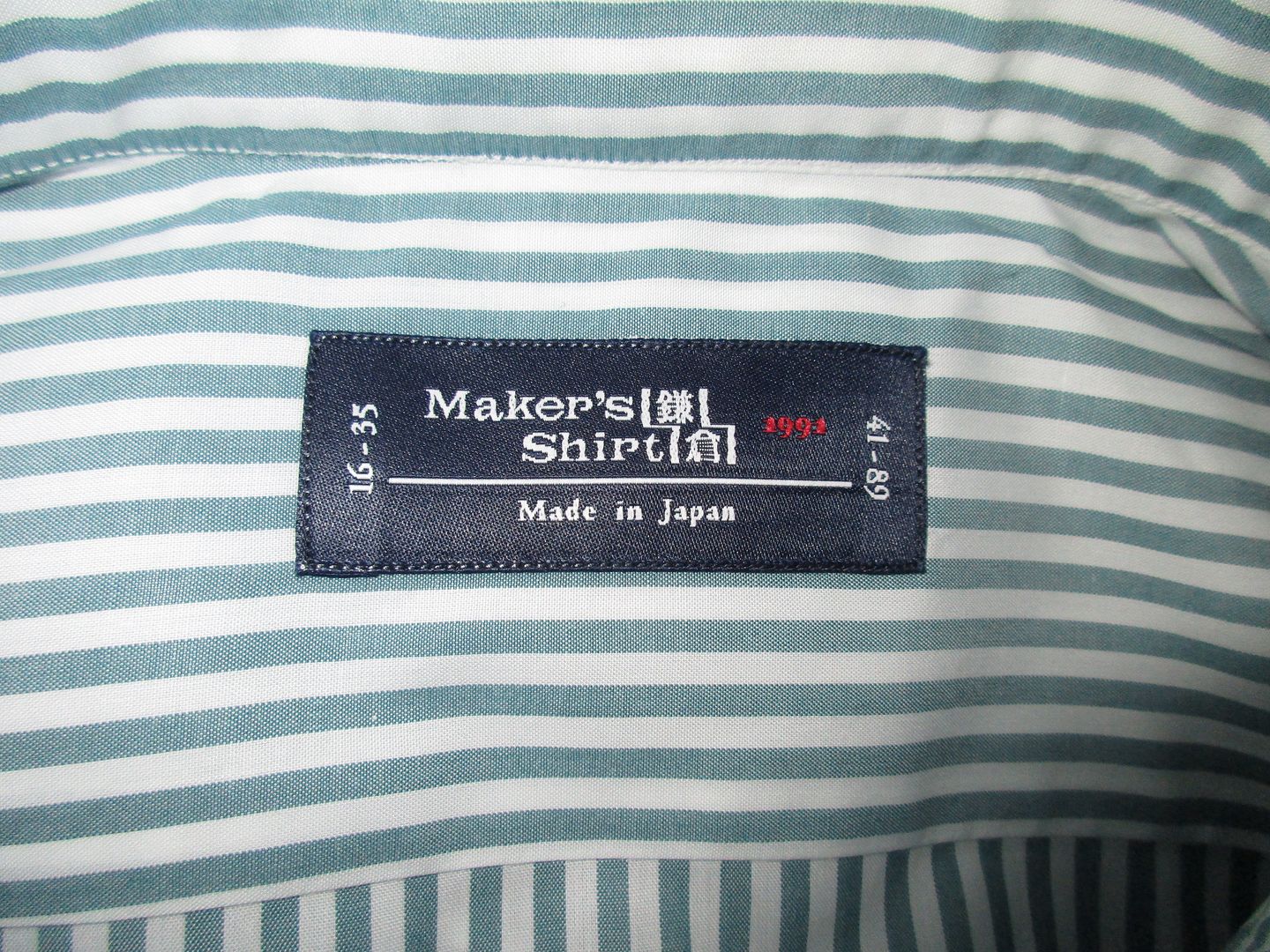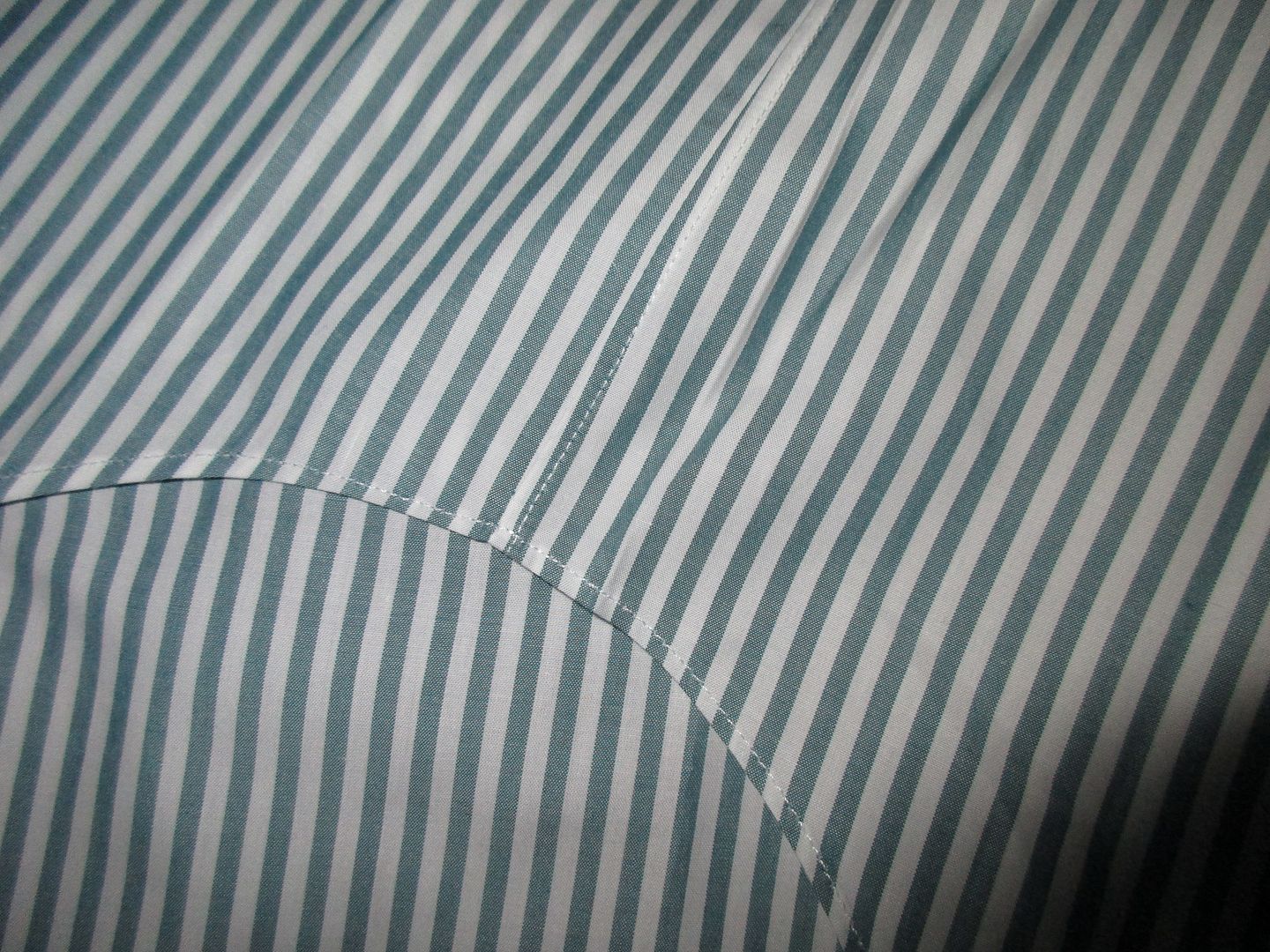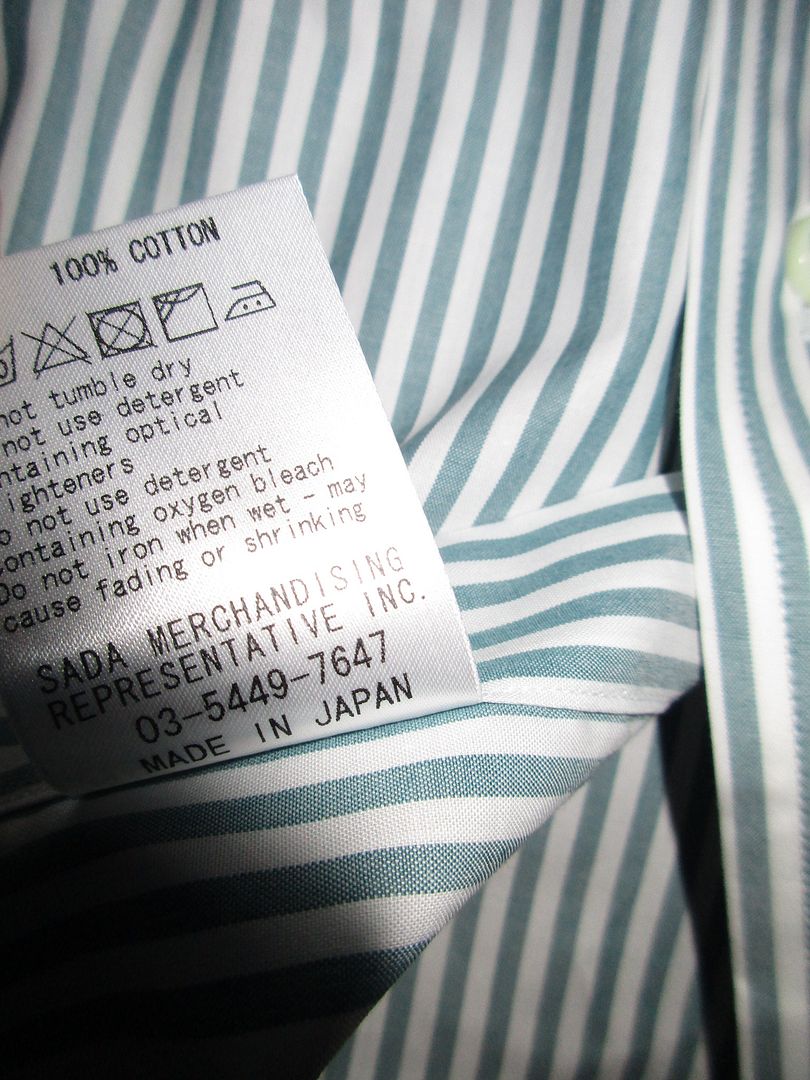 SOLD BELOW (CLICK SPOILER)
Last edited: