Joined

Aug 29, 2008
Messages

3
Reaction score

0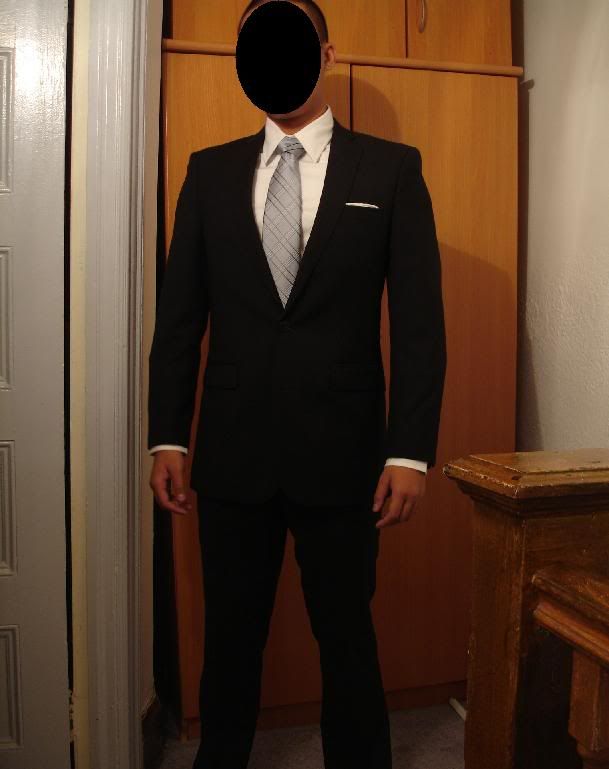 Hey guys, my first post on SF. I needed a black suit quick for a wedding so I didnt have time to really shop around. I ended up with this... So being the newbie I am, I wanted some opinions on the fit. Also, how is the tie Ive picked for a wedding?
The only thing I could really point out is that I could use some extra chest room (the lapel bends ever so slightly when buttoned). Is there anything I could do about that?
Appreciate any feedback you guys could offer.