Joined

May 18, 2009
Messages

4,590
Reaction score

106
The iconic Trad/Ivy coat for the Fall and Winter months, moving into the early part of Spring, is without a doubt the Polo coat, with the absolute classic version of this being the Brooks Brothers Polo Coat.
Nowadays, very few places carry these, and even fewer places make them, so despite their iconic status Polo coats are becoming increasingly rare, and hence increasingly desirable when any come up on the used market. And so, alas, they tend to command very steep prices--not surprisingly, as a good Polo is now in excess of $1,000 new.
That's why I'm very pleased to be able to offer two today--and, since this is a pleasure for me, at far less than you'd expect! And, yes, one *IS* an iconic Brooks Brothers Polo!
As always, I offer
FREE SHIPPING IN THE CONUS
, with International inquiries welcome, and shipping at cost.
Also as always,
OFFERS ARE VERY WELCOME!

Please PM with interest and offers!
1) Camelhair Polo coat by Strawbridge Clothiers.
For those of you who don't know New Jersey well, you might think of it as being populated by burnt-out cities like Camden and Trenton, separated by strip malls and new subdivisions. But there's a reason it's called the Garden State, and the pleasant rolling hills, horse farms, and quiet old money of Princeton and its environs offer a very different view of New Jersey life.
The now long-gone store of Strawbridge Clothiers served this section of New Jersey, offering tradly clothes for the commute to New York or retirement in one's C18th farmhouse. This lovely Polo coat originated there. Made from 100% Mongolian camel-hair, this beautiful coat is half-canvassed and fully lined in what appears to be Bemberg. Naturally, it's cut as a 3/2 sack, and true to its heritage features oversize flapped patch pockets. It has two button cuffs--of course!--and pick stitching on the lapels and all around the pockets. It has a single centre vent. It was, of course, Union Made in the USA. It does have one small and easily fixed flaw--some loose stitching in the lining at the top of the vent. Otherwise, it's in excellent condition--but since it is a vintage piece, and I'm conservative with condition assessments, I'm saying it's in Very Good/Excellent condition.
This is a wonderful piece of Americana, and
a steal at just $75, or offer!

Measurements:
Chest: 23 1/4
Sleeve: 26 (+ 1 3/4)
Shoulder: 18 3/4
Length: 41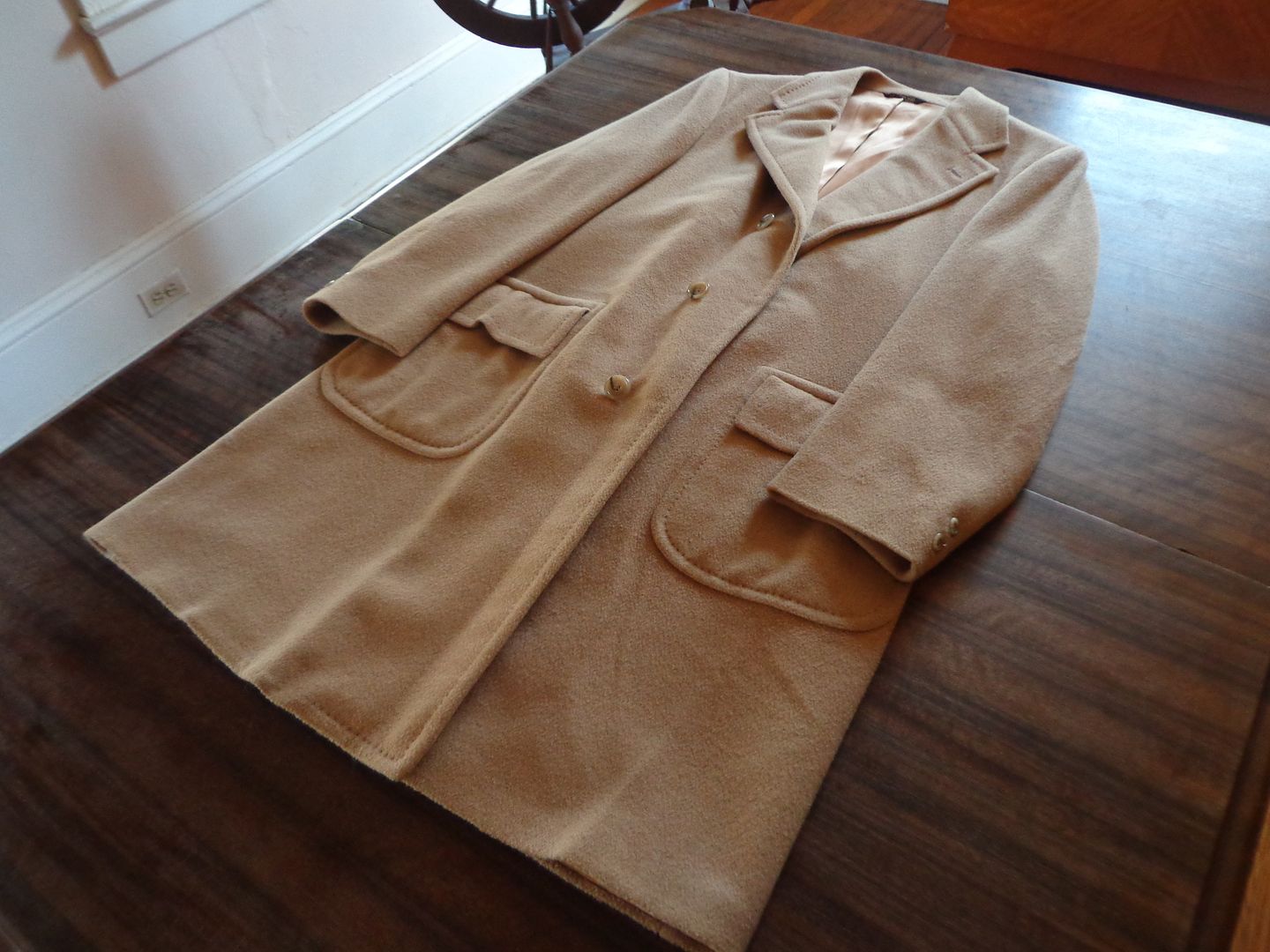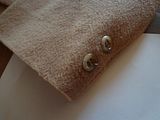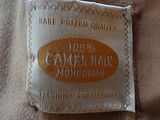 2) A TRAD/IVY ICON! A Brooks Brothers Double-Breasted Polo Coat!
THIS is what you want--the iconic Brooks Brothers double-breasted Polo Coat!
Cut from a cloth that's a wonderful blend of camelhair (60%) and wool (40%) that's both heard-wearing and has a wonderful soft hand, and also provides the beautiful drape that these Polo coats are famed for, this coat has all of the details that have made the Brooks Polo such an Ivy icon. This coat is half-canvassed and half-lined. It features a six button front (three each side), with a three button closure.
It has peak lapels, and deep flapped patch pockets lined in cotton duck. It also features lapped seams on the sleeves, shoulders, and down the center back; it features a single rear hook center vent, to ensure that the vent stays flush while moving. There is a buttoned half-belt at the rear--one of the features that makes this a Brooks Polo.
This was, of course, Union Made in the USA.
Although this presents very well indeed, this does have some minor issues. The first is that there is a small hole on the front lower quarter; this will need repair, either re-weaving or possibly a patch. There is also some minor moth damage on one sleeve by the cuff, by the hem on the left-hand side, and one one shoulder, none of which is obvious. There is a waterstain in the lining, as shown. Finally, one of the buttons in the rear half-belt is snapped, but functional--this is an easy fix.
Given these issues, I would rate this as being in Good condition, and it's accordingly priced very low, as a "rescue" piece--
just $45, OR OFFER, boxed and shipped, for this rare and desirable trad icon!

Tagged a 44R, this measures:
Chest: 23 1/4
Sleeve: 26 (+2 1/2)
Shoulder: 19 1/4
Length: 45