I found this Canali suit NWT on ebay for ~500 bucks. Its the only 36L I've been able to find after about a month of searching, so I _really_ want to buy it. Can you guys give me a sanity check on the styling/age? I know Canali stopped using blue labels at least 10 years ago. I'm dying to buy this thing, so please talk me out of it if it's a bad idea.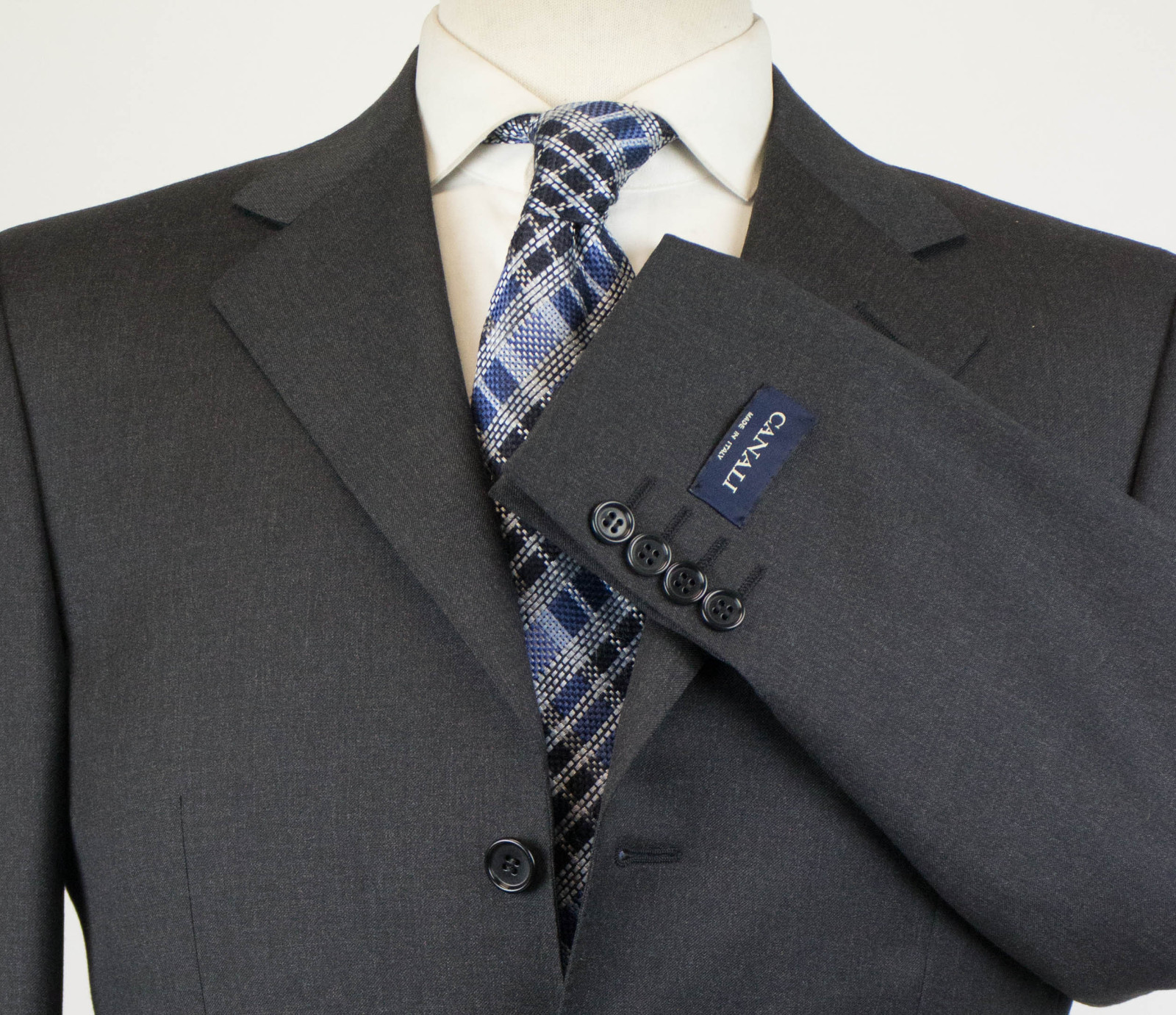 The listing reads:
Chest Welt Pocket
Pick Stitching

Notch Lapels

Dual Vents
Flap Pockets
Full Lining
Full Canvas Construction
Single Pleated Pants
Material
Charcoal Gray Wool Fabric with Twill Pattern

100% Wool

Lining: 100% Cupro

Medium Weight
Size and MeasurementsSize 46 Long European = Size 36 Long U.S.A
Drop: 6R
Measurements
Jacket:
Shoulders: 18"
Chest: 20.5"
Waist: 19"
Sleeves: 25.75"
Length: 31.25"
Pants:
Waist: 31"
Rise: 11.25"
Inseam: Unfinished
Leg Opening: 8.5"
My eye isn't great but the one thing I notice is that it doesn't look the the lapel rolls to the 2nd button as "3 roll 2" would imply. Am I off the mark on that?