Joined

May 31, 2011
Messages

17
Reaction score

0
A quick 'about me':
I am 22 years old, I have now left university and finished my post-graduate year. I have now obtained my first 'real' job.
My job is in a large law firm (in the UK). I have never really needed a suit up until now, apart from obvious occasions like funerals, weddings, church? and interviews. Therefore, most of the suits I own, are black.
So, I have gone from not needing a suit, to needing a suit Monday-Friday every week.
At the moment, as said, most of the suits I own are black. I have attached photos of my main suits, I do own a few others, but they are also black. The advise I am asking is, what can I wear with these suits to make them office acceptable(from what I have read on here, black suits is a no for the office, at the moment I don't have a choice). I have attached a picture of my grey suit, I also have a charcoal pinstripe suit (not pictured yet) and I am looking to buy one other suit at the moment (Navy) advise on this would be helpful.
Shoes that I have so far are the pictured Trussardi double monks and a plain pair of oxford cap toe (Marks and spencer). I am looking to possibly but 1 other pair at the moment.
Shirts I have, mainly white, although I have got 1 light blue and one light pink. I have a lot of ties, mainly plain colours.
I think this is all the information you need to advise me? I know that black suits are not ideal, although I am hoping they will do until I am paid. I have a limited amount of money to spend on shirt/tie combinations, potentially 1 pair of shoes and 1 suit.
Advise away...
The double monkstraps.
Daniel Hechter suit.
Next Suit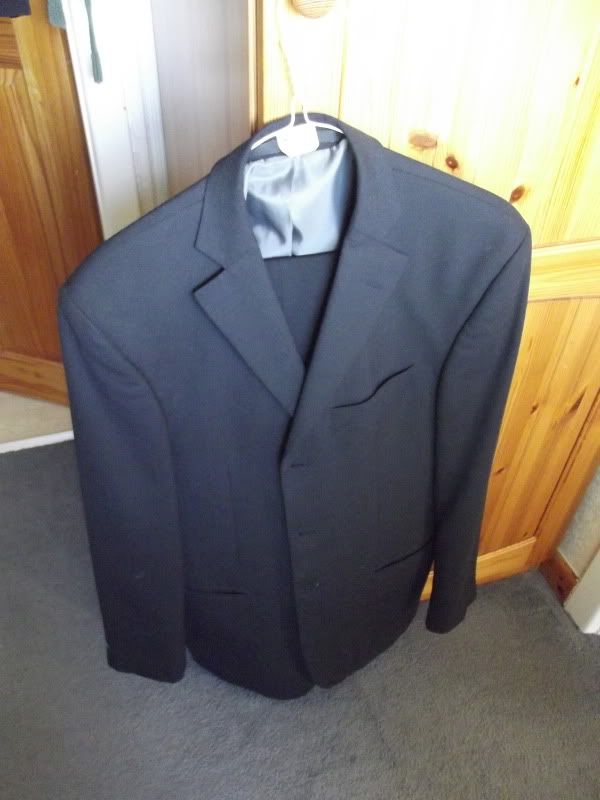 3pc Grey Suit.